24 Highly Useful Facebook Marketing Features, Tips and Tactics
Facebook's big news this week is the introduction of an interactive feature called Instant Articles. Currently launching with just nine major media partners, this feature is bound to see significant growth with more publishers coming on board to create fast-loading, highly visual, experiential articles. (My favorite part about this announcement is the fact that publishers can sell ads in their articles and keep the revenue!)
Meantime, while the new Instant Articles feature starts to gain traction and eventually roll out to more business users (content publishers), for my newsletter's featured article this week, my team and I have rounded up not one but two excellent Facebook marketing articles, with a combo of 24 helpful tips!
Ohh, excellent roundup of 12 Facebook tactics that work today! Hooray for #1 Native Videos!! (The content still has to…

Posted by Mari Smith on Saturday, May 2, 2015
In an article by Jason How for Post Planner, the first 12 tips reveals many highly effective, but little-known, Facebook features such as Save, Ad Relevance Score, and Interest Lists. I'm a big fan of pretty much all 12 of these features and recommend you familiarize yourself with them to help you save time and also be more effective with your Facebook efforts.
No doubt, you're often looking for ideas of what to post on Facebook! The second 12 tips, in an article from Search Engine Journal (by Courtney Seiter of Buffer app), walks you through Facebook tactics and post types that are working right now for getting more reach and results.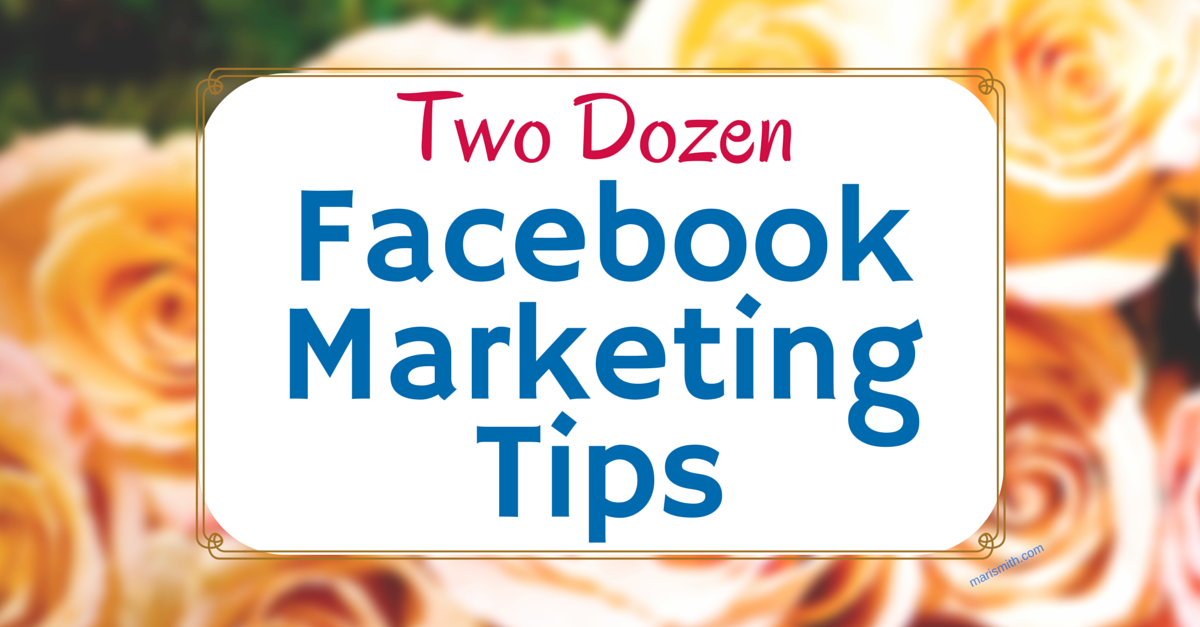 Phew, as you know, what works well on Facebook one month (or week, or day?!) may not work as well the next, so it's important to stay up to date on the latest and most effective Facebook marketing strategies. Speaking of which, please do join me on May 19th for my next epic free Facebook Marketing webinar + instant download of my gorgeous new guide.
The blog version of this week's edition of THE SOCIAL SCOOP weekly newsletter follows below! If you're already subscribed, you'll continue to receive The Social Scoop via email on Fridays. If you're not yet signed up and would like to be, please enter your name and email in the box to the right (desktop) or below the post (mobile). Thank you!
Mari's Top Social Media Picks – May 15, 2015 Issue #149
Greetings! Please do enjoy this week's top articles we've hand-picked for you!
via PostPlanner.com
Lots of nifty features here for content curation, competitive intelligence, page management and ad management. PLUS, do check out this highly recommended post as well: 12 Facebook Tactics Working Right Now via SearchEngineJournal.com
via Dlvrit.com
What is a Screenshort? It's a picture of text shared on social media. Charlie Warzel, Senior Writer for BuzzFeed News says it best: "They say, 'Hey, we respect your time and intelligence and here's this thing we would love for you to read – totally your call but here's all the information.'" Nice!
How "Screenshorts" Can 3x Your Social Media Engagement Rate http://t.co/vvZQb4lMMe via @dlvrit | LOVE this!

— Mari Smith (@MariSmith) May 7, 2015
via SocialMarketingWriting.com
Infographics are so popular these days and a great way to create something useful (and shareable) for your customers. But what's the best way to go about creating one? This post has 7 terrific tips to help you get started.
That's all for this issue of The Social Scoop. Here's wishing you a delightful weekend and super special week ahead!
On a personal note, just a wee bit more JOMO time this weekend ('joy of missing out,' although I'm preferring JOBO 'joy of being offline' as a better term!). My team and I will be putting in a few work hours this weekend, ramping up to the big day on May 19th when I'll be leading my next Facebook webinar. I'm also really making myself have the discipline to enjoy time out each weekend for a few hobbies, nature and good friends, of course! I hope you do the same!
Cheers!
Mari

Free Facebook Marketing Webinar May 19th + Companion Facebook Marketing Guidebook
Have you downloaded my latest Facebook Marketing Guide? Get instant access and also save your seat for my upcoming companion webinar on May 19th – where I'll be discussing the top ten mistakes businesses are making (every day!) that are causing them to lose money… and how to fix those mistakes, of course! (If you are one of the 5,800+ savvy peeps who already signed up – congrats and thank you! I look forward to connecting with you on the 19th!)