E-Learning
Fast-track your social media marketing results through Mari's array of online self-study training programs, live webinars, and ongoing monthly support.
Brand Ambassador & Influencer Marketing
Mari provides exemplary services for leading brands as well as startups as a long-established and well-respected industry thought leader, with an aggregate audience of close to 2M.
Keynote Speaker / Expert Webinar Leader

As an in-demand speaker at national and international events, and a seasoned virtual event leader, Mari is dedicated to providing highly valuable, educational content to your audience.
Corporate Training & Consulting
Mari offers customized social media marketing training programs for brands, businesses and direct sales companies, via virtual events or in person.
HIRE MARI SMITH AS A BRAND AMBASSADOR FOR YOUR COMPANY
Mari loves to represent reputable companies with terrific products/services that have the potential to help her audience to really grow their businesses. Mari loves SAAS companies, marketing tools, creative tools—any product or service-based company that helps businesses to more effectively achieve their goals, create content, and market their businesses.
Mari's aggregate audience – across all social channels, plus her blog and email subscribers – is close to 2M and comprises a mix of global SMB owners, entrepreneurs, social media professionals and practitioners, C-suite and marketing executives at Fortune 100, Fortune 500 brands and Inc 5000 companies.
What makes Mari unique is that she absolutely loves to train and educate her audience and they love that about Mari! She doesn't just endorse and recommend brands. She teaches her audience about the product or service, why it benefits them, what they can do with it, how it will help them save time, increase their revenue and better achieve their goals. This creates tremendous results for the brands Mari represents.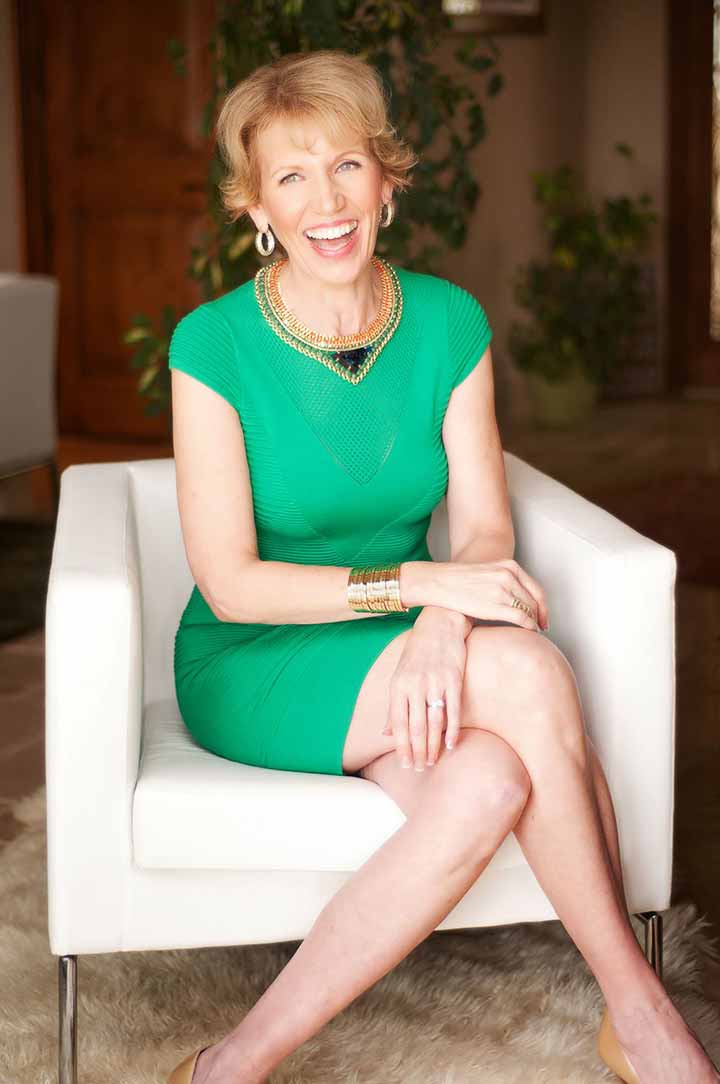 HIRE MARI SMITH TO SPEAK AT YOUR EVENT
Mari Smith is an internationally renowned, seasoned public speaker with deep expertise on social media marketing, and a particular focus on Facebook marketing. She has spoken to audiences from 25 to 25,000 around the world.
With her six feet stature, Scottish-Canadian-Californian accent, sense of humor, and unique style of simplifying the complex, Mari is frequently one of the top rated speakers at major conferences both online and offline.
Audience members receive many "aha's" as well as practical strategies and tactics that they can implement right away. Mari is a "no fluff" type of speaker; she consistently delivers incredible value to her audiences and is always committed that everyone leaves with not only much more social media knowledge, but that everyone also feels better about him/herself, more empowered, more confident.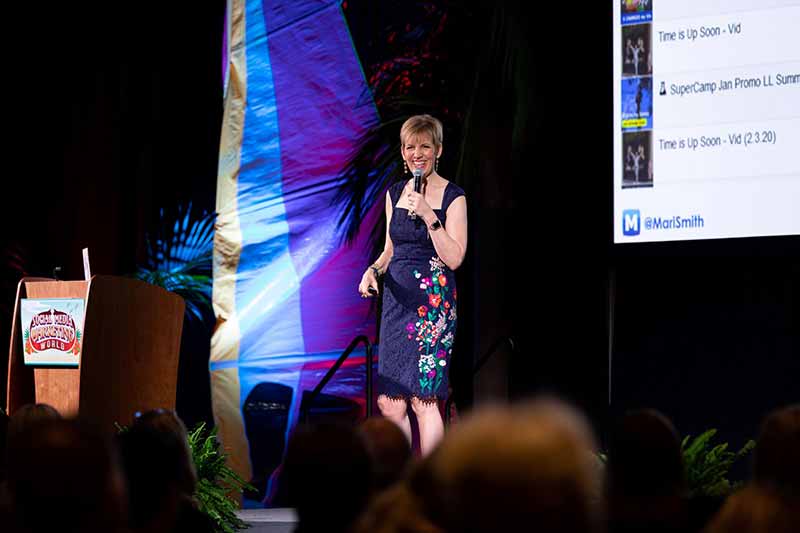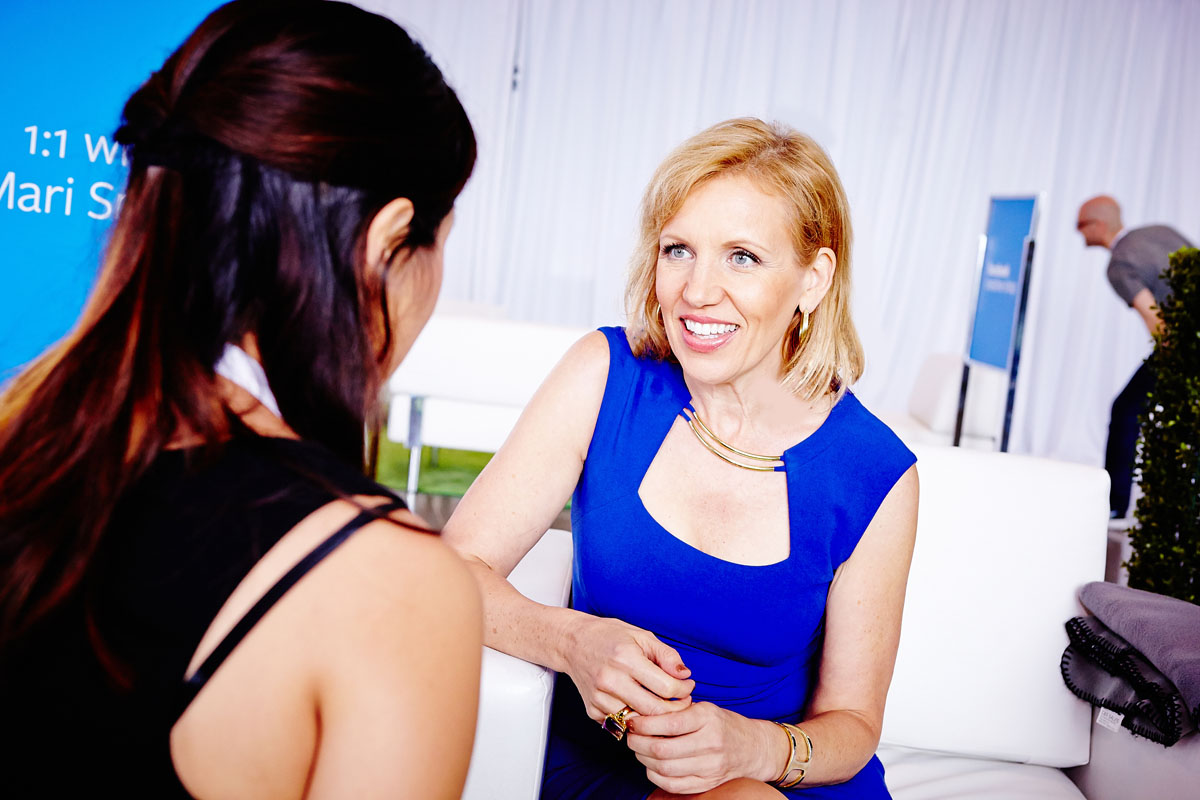 HIRE MARI SMITH & TEAM FOR YOUR TRAINING & CONSULTING NEEDS
If you often find yourself overwhelmed and feeling like you're getting left behind when it comes to building your business and fully integrating all the right social media tools, apps and platforms out there – hire Mari and her team to help you identify the exact strategies, tactics, methods, metrics and approaches you need. She will help you keep up to date with the rapidly changing social media landscape, learn proven marketing strategies, and discover how to significantly increase your business through proven online and offline marketing techniques.
THE SOCIAL SCOOP NEWSLETTER & FACEBOOK GROUP
Get Mari's Best Tips In Your Inbox… and on Facebook!
There's a reason Mari earned the moniker, 'The Queen of Facebook!' Make sure you stay on the cutting edge of what's working and what's not when it comes to the Facebook family of apps, including Instagram, Messenger and WhatsApp.
Join Mari's Social Scoop Group on Facebook + receive Mari's weekly inside scoop email newsletter.