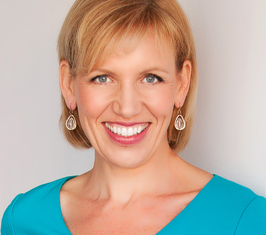 Thank you for your interest in contacting Mari Smith and team. Please use the most relevant forms and email addresses below pertaining to the nature of your inquiry. For any communication not listed below, you can write to mari @ marismith.com. 😉
Speaking Inquiries
If you're interested in having Mari speak at your event, please complete this form so we can review and advise you of Mari's availability.
Training Services
Mari offers customized social media training services for businesses and brands of all sizes. These can be delivered via live or recorded webinars. To submit your request for further details, please fill out this form.
Media/Interview inquiries
If you'd like to feature Mari as a guest expert on your radio, TV or podcast show, or newspaper, or magazine, etc., please complete this form (See also this page)
If you are on a tight deadline, please call our offices at 858-215-3001.
Customer Care
If you are a current customer of Mari Smith and/or you have questions about our products and services, please email teammari @ marismith dot com
PLEASE NOTE: this is not a Facebook tech-support help desk. Mari does not work for Facebook. We cannot respond to requests to assist with issues directly pertaining to your use of Facebook. Please see this list of Facebook contact forms here.
Mailing address
Mari Smith International, Inc.
11956 Bernardo Plaza Drive, #201
San Diego, CA 92128

Social sites
Please be sure to connect with me on all the usual social sites! However, if you direct message me through any of these channels, I cannot guarantee a response except for my business page on Facebook @marismith.
It's best to use the email addresses/contact forms mentioned above that most closely matches the nature of your inquiry.
NOTE:
If I could wave a magic wand and have super human powers, I'd have all the time in the world to personally speak with every individual in my community. However, with the sheer volume of emails and phone calls, I have now implemented various systems to help me be of better service to you.
Along with genuine inquiries, I also receive a large volume of emails and phone calls on a daily basis from Facebook users seeking support with all manner of tech issues related to using Facebook. I run my own independent company and do not work for Facebook, therefore, I am unable to offer support with technical issues regarding your Facebook account. All messages with requests for Facebook tech support will be deleted with no response. However, for a list of contact forms to reach Facebook directly, see this post. Thank you for understanding.