Facebook Engagement Psychology: Increase Your Reach and Engagement
Most every Facebook Page manager would love to have an increase in reach and engagement on their Facebook page. More engagement – in the form of likes, comments, and shares on posts – helps your future Page posts get more reach. That is, more of your posts will be seen in the news feed by more fans.
As Mari recently noted, organic reach is significantly down, and so it's important for Page Admins to evolve and adapt to have success.
In this post, I'm going the "Dr. Phil" route to dig into the psychology behind engagement. I'll look at an angle of "post planning" that Page Admins may not be used to, but it can significantly impact your engagement rate.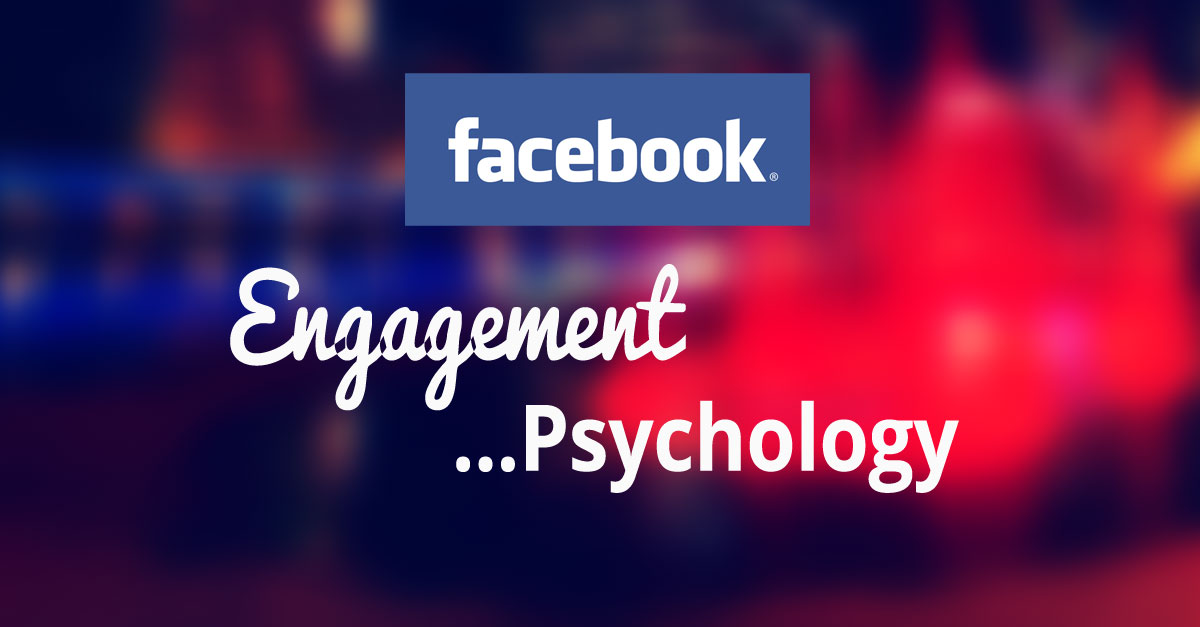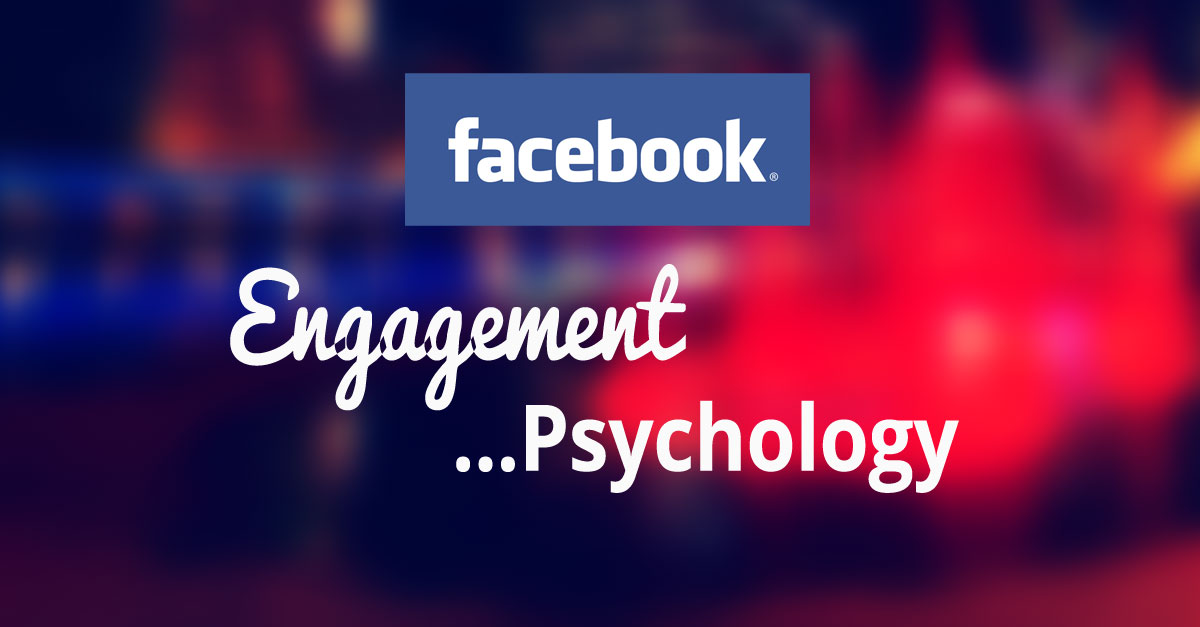 What's at the root behind the scenes that impacts engagement?
Perception.  Self perception and friend perception.
Let's dig into the "psychology" of perception a bit more!
Reality Check
"People are not primarily on Facebook to see your company page posts."
Yes, that's a hard pill to swallow, but you must grasp the point. Jay Baer, President of ConvinceAndConvert.com and author of Youtility, says it this way:
"People are on the Internet for one of two reasons…Either to solve a problem or to be entertained." @JayBaer – click to tweet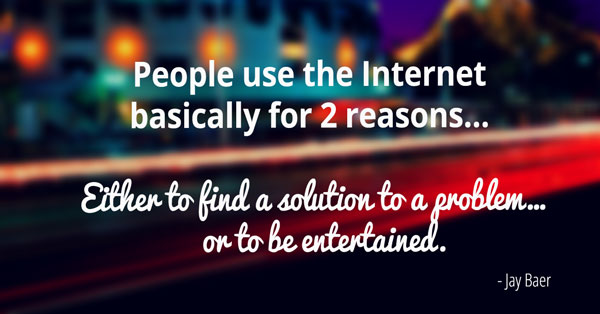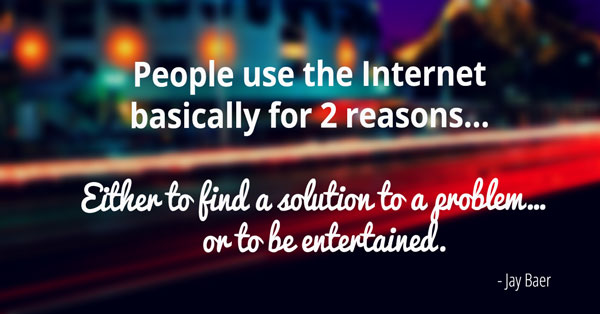 That's it. Period. One of those two reasons.
So think about that for Facebook.
Why are people primarily on Facebook?
People are first and foremost on Facebook to see their friend's photos and activities. That's the main reason, plain and simple.
Is there really room in the Facebook news feed for business posts? Does the "entertainment" focus exclude businesses from finding value in Facebook as a marketing channel? No way!
Facebook is an awesome place for businesses!
Facebook engagement – behind the scenes
As noted, every Page manager wants to increase the engagement of their Facebook Page. Engagement is the currency of Facebook. To have likes, comments, and shares on posts helps a Page gain traction, reach more people, AND it helps their future posts be seen. That's critical!  Stay with me on this….
So if your Page is going to make some headway into that arena, it's important to think from the Facebook user perspective.
Given the fact Facebook users' #1 reason for being on the platform is to see what's happening with their friends. As a Facebook user peruses their news feed, they are making choices about what to "like," "share," "comment" on, or pass by. This happens in a split second as users scan and scroll.
So how are Facebook users deciding what to comment on? It's about perception, self-perception and a view of how they want others to perceive them.
Read that sentence again, slowly.  "…how they want others to perceive them."
Perception
The psychology of Facebook is that a user thinks about how friends will view (perceive) them by what they share and comment on.
Have you ever had that split-second thought, "Should I share this or not?"?
Every Facebook user, like in life, has some degree of introspection going on that filters what they say, do, and in this case, comment on and share.
All users are to some degree making a decision on, "What will others think of me if I share this?"
There are "safe" things to share and "riskier" things to share, and of course individuals define that vastly differently. The easy things to share or comment on that your friends post are funny, non-controversial items, whether they are images, comments, videos, or both.
Think for a moment about some of the last items you commented on. What were they? The general population is going to comment on and share  things that involve humor and stories they connect with, or items that touch them emotionally and inspire them in some way.
Now put your business hat back on…
If you expect—by dropping your logo with a product image into a post—you'll gain tons of engagement, you're sorely mistaken.
Every company wants users to be proud fans of the brand itself, but that's not going to happen all the time. It's more likely the majority of fans merely like your company, but won't necessarily shout it from the rooftops. To increase your fan engagement, you need to tap into your fans' psyche, their personal wrestling with how others perceive them.
No, I am not recommending you post unrelated memes on your Facebook Page (Facebook wants to squash spam!), pictures of your baby learning to walk, or how your child looks after eating supper!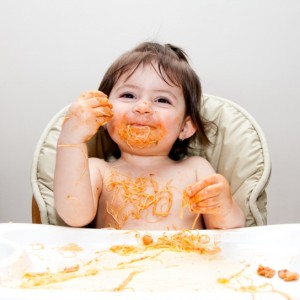 I am, however, encouraging you to get into the minds of your community members and ask yourself questions such as:
Would people be interested and comfortable sharing this post?
Does this help my fans be perceived as funny, helpful, or "in the know"?
If my fans were to share this post, would it make them look good in the eyes of their friends or fans?
Am I giving my audience something of value to pass on?
Would I stop while scanning the news feed to check this out?
All of us who manage Facebook Pages need to find a way to enter the world of the Facebook user once again with fresh eyes.
We need to find ways to connect the dots so what we offer makes sense for their world. Think about what they want to share, then think creatively about how your company can tap into that in a way that is authentic to your brand and services. After all, it is a social network.
So if your page engagement is not meeting your expectations, consider these quotes from Dr. Phil:
"So how's that working out for you?"
"If you need a miracle, be a miracle."
"The difference between winners and losers is that winners do things losers don't want to do."
So how does that ultimately help your business, you ask?
By your business being social and providing engaging content that is helpful, fun, resourceful, and social…. compelling posts that fans want to comment on and share, your Page builds authority and your fans have the type of content to share they want to be known for. It's a win-win.
Social Media Examiner do a great job of providing consistent content that its fans feel compelled to share with their respective audiences – see example post below:
The Payoff
When this magic happens of your Page connecting with the heartbeat of fans and giving them value to share, they'll see more of your posts in the future. By building "equity" in the attraction and engagement phase, you are working ahead towards those same fans being able to see your next offer that takes them to your Facebook Page.
Build now, benefit later.
Take time to stop and tap into the psyche of your fans.
Your turn: has your Page experimented with content that is geared to connect with the psyche of your fans so they feel compelled to share with their friends? Have you found that balance that doesn't stray into meme territory? Please share your experience in the comments below.