5 Sale-boosting Facebook Ad Features, Digital Marketing Mistakes to Avoid & More: The Social Scoop 9/13/17
Facebook introduced a sweeping change to its self-serve ad buying tools this week: a merger of Power Editor and Ads Manager. Plus, deeper integration of Instagram ads inside Ads Manager, including using Facebook Canvas in Instagram Stories ads and vice versa – Instagram Stories can now be used as Facebook Ads.
Fun fact – did you know? Facebook owns six of the top ten most downloaded Android apps!
This Week's Top 3 Articles
1. 5 Sale-Boosting Facebook Ad Features that Will Help You Turn Pro via Storeya.com
Are you familiar with the latest Facebook Ad features? Some of the new options could be the ticket to improving your results. For example, Advanced Event Combinations can benefit your brand if you're looking to target online store visitors based on where they are in your sales funnel. Check out the features, the benefits and how to get started using each one! Truly a fantastic article!! 
2. 6 Digital Marketing Mistakes Your Brand Should Avoid via Forbes.com
Every company, every brand, is unique. But in spite of that, many make the same mistakes when it comes to their digital marketing. It's a good idea to take a step back every now and then and evaluate your efforts to make sure you're avoiding these missteps. Doing so could strengthen the foundation of your marketing and improve your business growth.
3. 7 Essential Steps In Developing A B2B Social Media Strategy via KoMarketing.com
This is an excellent question: "How will an investment in social media activity impact the marketing program of a B2B organization?" Being clear on the desired outcome is the first step in planning a successful social media strategy. When one of the biggest challenges for marketers remains demonstrating ROI, beginning with a solid strategy is super important.
NEW! Facebook Live Training Series
Coming up! Part 3 of 4 "Conducting Interviews: Talk Show Tips, Visuals & More!" Tune in LIVE on my Facebook Page on Thursday, September 14th, 2017 at 12pm PT / 3pm ET / 8pm UK.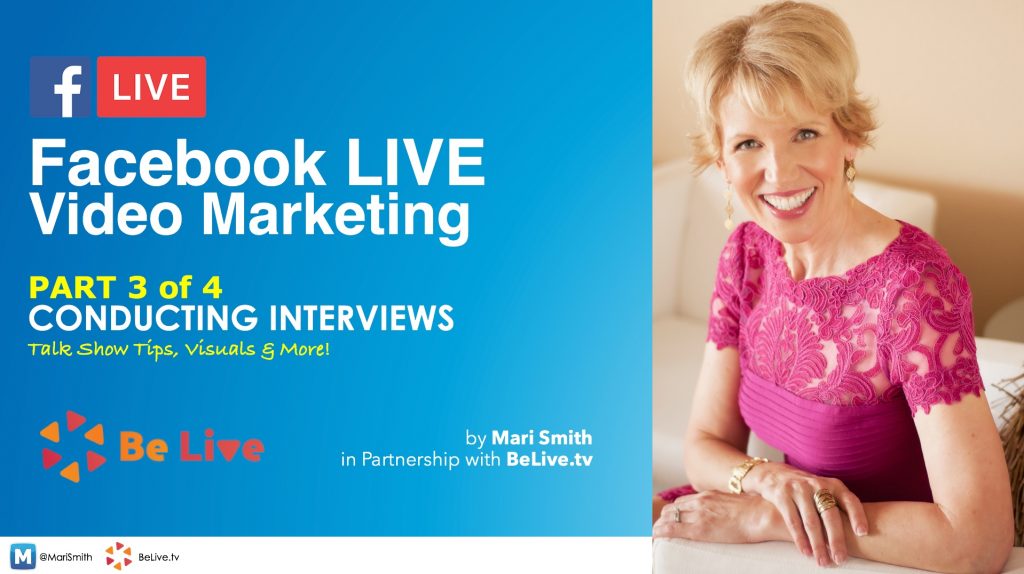 Join me LIVE on my Facebook Page for this brand new 4-part series brought to you in partnership with BeLive.tv! Each Thursday at 12pm PT / 3pm ET / 8pm UK, I'm leading a packed training session with top tips, strategies, examples and helpful ideas to get you started with your monetized Facebook Live show!
P.S. Facebook training courses coming soon…Facebook Live Success Secrets and FAST: Facebook Ads Strategy Training. More info here. Before I launch these programs, I'm leading a FREE four-part Facebook Live Marketing primer training series in partnership with BeLive.tv. Come join us!
View Part 1 of 4 – Preparation & Gear
View Part 2 of 4 – Content That Converts
Part 3 coming up on Thursday, September 14th @ 12pm PT / 3pm ET on my Page!