77 Facebook Ad Resources, Instagram for E-Commerce & More: The Social Scoop 4/22/17
HAPPY EARTH DAY 2017! Add a frame to your Facebook profile photo/video, get involved, take action, make a donation if you can. I love all the videos at Conservation.org – like this one about ice melting narrated by Liam Neeson. So useful to raise awareness.
"Nature doesn't need people. People need nature."

This week, I flew up to Las Vegas to train the top leaders of Arbonne, a global direct sales company in the health and beauty industry. Wowee, what an amazing experience at their Global Training Conference with over 18,000 attendees from all over the world. Check out the hashtag #GTC2017 on Instagram.


Facebook Live Updates & Tools
Just for fun, I did a Facebook Live on my personal profile at San Diego airport… starting in portrait and with the new two-person feature, guests you invite join you 'picture-in-picture.' (By the way, embedding portrait Facebook videos on my blog seems to go a bit wonky… hm! Landscape works fine, though.)
I also hosted a Facebook Live landscape on my Page and the two-person feature then shows as side-by-side split screen, which I rather prefer.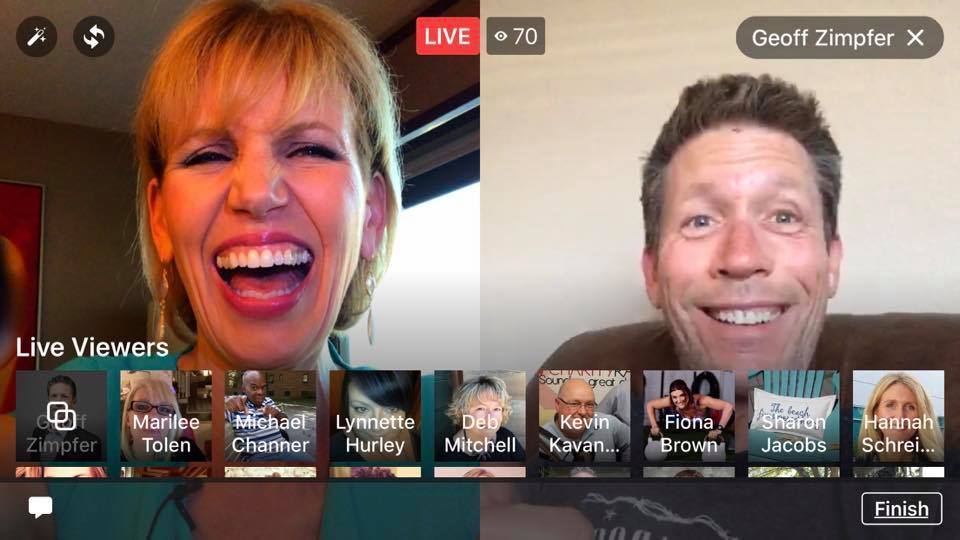 New Desktop Facebook Live Tool for Macs
Plus, I debuted a brand new third-party desktop Facebook Live tool for Macs only called eCamm Live. Just $29.95 one-time fee, love that! It's for sure one of the easiest tools to use. Add text/image overlays, share desktop, stream media and more. I wrote up a list of all the various Facebook Live tools on this post (embedded below):
Facebook F8 Developer Conference – Camera is the first Augmented Reality Platform!
Of course, this has been a huge week for Facebook with the annual F8 Developer Conference and so many exciting updates, like the new AR Camera Platform. In his opening keynote at F8 on Tuesday, Mark Zuckerberg stated,
"If you take one thing away from F8 today, this is it – right here: 'We're making the camera the first augmented reality platform.'"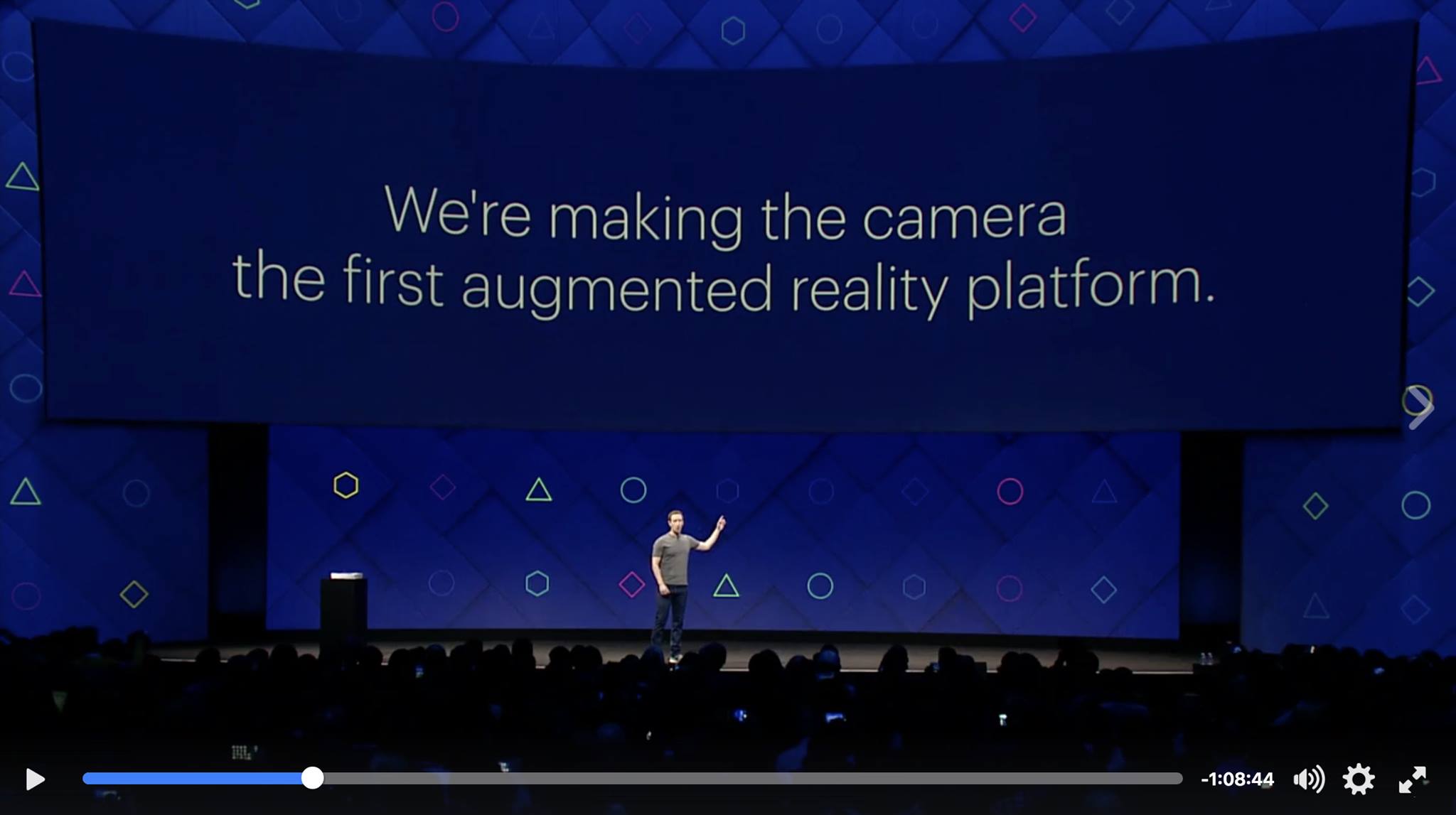 This Week's Top 3 Articles
1. 77 Go-To Facebook Ads Resources To Earn The Black Belt via KlientBoost.com
Wowee, this is the mother lode! What a terrific resource – one you'll want to bookmark and refer to time and again. Facebook ads can seem terribly overwhelming; this meta resource is packed with well-organized articles and tutorials. 
2. The Year of Instagram: How E-commerce Brands Should Gear Up via SEMRush.com
Visual content is incredibly effective on Facebook and Instagram. If a picture tells a thousand words, maybe a video tells a million! 🙂 It's the movement that catches our eye. Savvy brands are taking full advantage of Instagram now – check out this post to found out how. 
3. 5 Reasons Why Your Facebook Ads Might Not Be Converting via SocialBakers.com
If your Facebook ads are not quite performing the way you want, this article contains helpful insights for improving your conversions and ROI. Fixing even a minor mistake in your audience targeting, bidding or testing could make a big difference. And, one of my own personal pet peeves = frequency. That is, the average number of times your ad is seen by your target audience. Anything above 2-3x, and you might want to pause your ad and adjust the parameters.  
Okeedokes, my friend, that's all for this issue of The Social Scoop. I hope you have an amazing week and I look forward to connecting again very soon.
Tomorrow, I'm getting on a plane for the 8th time this month – wowee! I'm heading up to San Francisco for several days to speak at Marketo's annual Marketing Nation Summit. Plus a few meetings with key brands while in Silicon Valley area! Whee! Can hardly wait to share more with you.