4 Visual Storytelling Tactics To Boost Your Facebook Engagement: The Social Scoop Issue 134
Visual posts –­­ both photos and videos – get far better results than a text status update on Facebook. According to this week's featured article from AdEspresso, posts with visuals result in 180 percent greater engagement. And, 93 percent of the most engaging Facebook posts are image posts!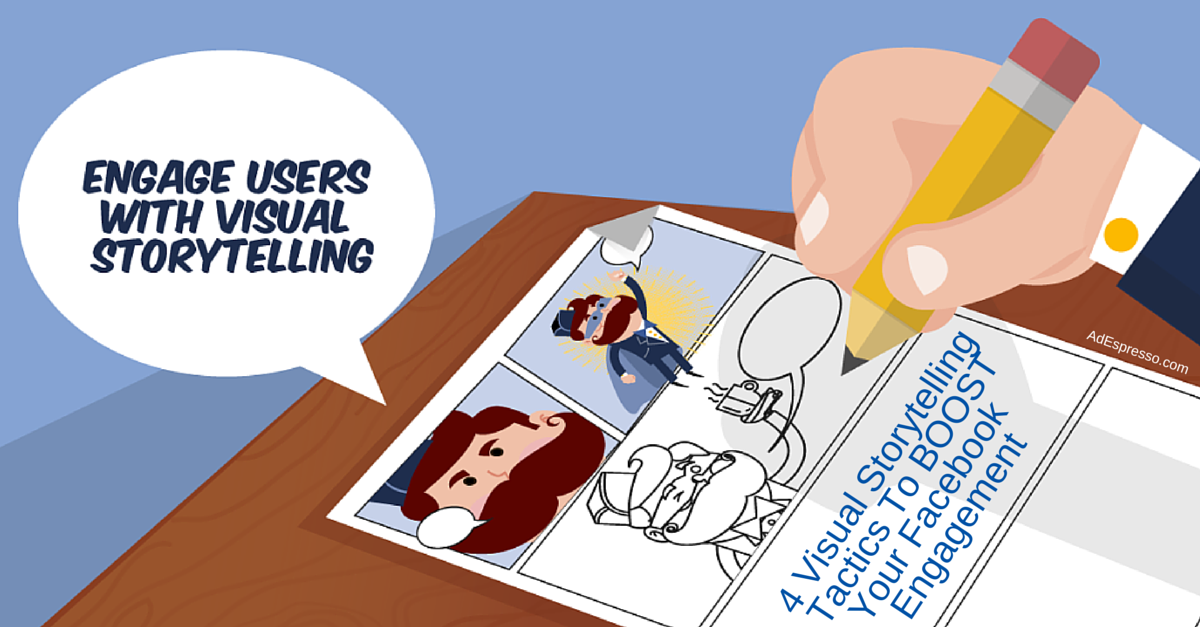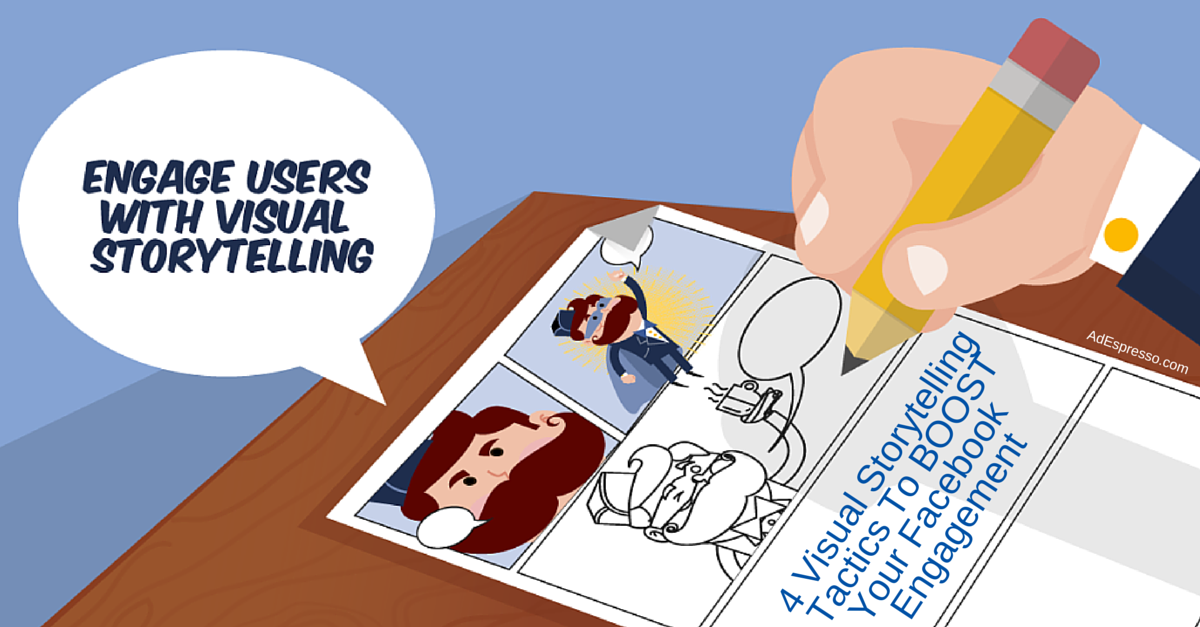 The blog version of this week's edition of THE SOCIAL SCOOP weekly newsletter follows below! If you're already subscribed, you'll continue to receive The Social Scoop via email on Fridays. If you're not yet signed up and would like to be, please enter your name and email in the box to the right (desktop) or below the post (mobile). Thank you!
4 Facebook Visual Storytelling Tactics
Please enjoy this week's top three articles hand-selected for you!
via AdEspresso.com
Yes, visuals are a powerful way to get your audience engaged on Facebook – but, think beyond the usual inspirational quotes to better optimize your results. One of my favorite tips in this article: Use video. 8 of the 10 most shared Facebook posts in 2014 included a video! By the way, as Facebook states, be sure to create and share videos that fit in with the rest of what your audience sees in their News Feed. [Check out this wee 43 second video for an example – also embedded below.]
via CoxBlue.com
The "tree falls in the forest" problem is all-too common for many entrepreneurs. If you publish a great piece of content but nobody sees it, did it really get published?! 😉 Creating great content is just the beginning. Getting that content seen is equally important. My friend Martin Jones put together many useful ideas for you in this post to help "market your marketing!"
via Intuit.com
Working for and by yourself has become synonymous with a "freedom lifestyle," but the truth is, solopreneurship has its share of challenges. If you suffer from overwhelm a lot (challenge #1), the best solution is to *get help!* Outsourcing your $20/hr tasks for even a few hours a week while you focus on your $200/hr tasks can make all the difference to your sanity… and success! (I couldn't function without my team!) By the way, I'm working behind the scenes to partner with an awesome done-for-you social media company, so I can offer this service to my peeps! Stay tuned for more info. 
Alrighty, that's a wrap for for today. Here's wishing you a marvelous weekend and a productive, enjoyable week ahead!
On a personal note: Wowee, Saturday, January 31st marks the end of the first month of 2015… and my baby sister's "Big Four-Oh." Time sure is speeding up; the only antidote is to s-l-o-w down and ENJOY the ride! 
Photo: With my two wee sisters Grace (L) and Fiona (Middle) enjoying Afternoon Tea at the Balmoral Hotel in Edinburgh, Scotland on November 21, 2012. Aww! It's been that long since I visited the UK. I'll be back in July to keynote The BIG UK Social Media Conference in Manchester, England as well as visiting family in Scotland.


Cheers!
Mari
P.S. Are you coming to Social Media Marketing World in sunny San Diego, California on March 25th to 27th? I'd love to meet you there. Attend the world's largest and most awesome social media conference LIVE and in person with 2,500 of your fellow marketers and enjoy over 100 top speakers! Click here for more details and to get your ticket. Enjoy this lovely video below for a sneak peek of what to expect:
To receive THE SOCIAL SCOOP by email each week, pop your name and email address in the box below! 
JOIN over 97,000 beautiful peeps! 🙂 Each week, we sort through the huge pile of new social media blog posts, resources, articles, tools, tips and more … and Mari hand picks just three of them to send you via email. Enter your name and email below to start receiving our weekly top selections in The Social Scoop email newsletter, published every Friday.
We respect your email privacy. Your address is safe with us.
Feedback?
Got comments, questions, ideas? Feel free to let us know your feedback in the comments below. I always love to hear from my peeps.