Fast Company Calls Me "The Pied Piper of Facebook"!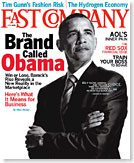 It was my pleasure and honor to be written up on Fast Company's blog today. Three cheers to Wendy Marx for her great journalistic talents. I was delighted with the write-up (and could hardly wait to share with my mum, ha! :))
Wendy and I first connected via Facebook (of course!). Wendy has been called a B2B Buzz Guru and writes a Fast Company blog about careers, social media, and personal branding.
[Pic of flute – that's me the Pied Piper. LOL]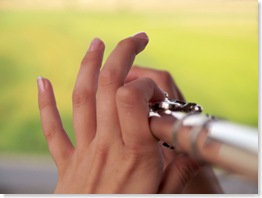 Personal branding is sure a hot topic these days. What does having a personal brand mean to you?
To me, as I've talked about on my own blog posts, it's often a case of showing up as your authentic self. Yet, you have a strategy. You're deliberate in your intent. You have an underlying objective (but it's not at all like a "hidden agenda.")
So, that's on a personal brand level.
Then, there's your business – what products and services you offer. Who your target market is. What problems you solve. What results you help create.
You could boil brand down to one word, as Al Ries talks about in his book, Focus.
What one word do you own in the minds of your marketplace? e.g. Levi's? owns jeans. Kleenex? owns tissue. Xerox? owns copy. In fact, we often come to transpose the brand for the actual item. Can we do that for a person and their personal branding? Perhaps.
For me, it's not my intention to own the word(s) Facebook, Twitter, social media… or Pied Piper. 😉 If I could own one word in the minds of my community members, it would be relationships. Okay, we might need to bump that up to two and make it relationship marketing.
How about you? What's your 1-2 words?