Top Facebook Marketing Resources – Compiled in Storify
Thanks to Mashable and Robert Scoble, I recently discovered the brilliant new platform, Storify which just came out of private beta. If you often spend many long hours searching through all the different social platforms and setting up ancillary tools just to get the exact information you want… only to find there isn't really a solid way to then share your curated content with your community, your prayers have been answered!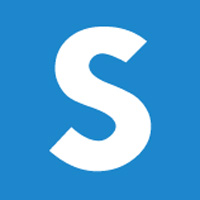 Storify allows you to easily search, find specific content, drag and drop individual stories, and create your own selection of content. And, to top it off, the full story comes as an embeddable widget. Love that! The possibilities are endless. Robert Scoble calls this "bundling" – it's an advanced level of curating! 🙂
Storify is designed for users to compile a variety of social updates on a certain topic from a variety of sources in one place. Or, you could display your own content on a specific subject all in one place as I've chosen to do for my first Storify!
Below, I've created a selection of some of my most popular Facebook marketing blog posts and videos, along with a handful of current tweets pertaining to Facebook marketing resources. Be sure to click the blue Load More link at the foot of the Storify widget for the full selection of Facebook resources! You can also see this story on my Storify page here.
How Storify works:
You login to Storify via your Twitter account. Then select content from Twitter (your own tweets, lists, any user, searches, hashtags etc.), Facebook, Flickr, YouTube, Google search, any RSS feed, any link, Delicious bookmarks and any story or user on Storify.
There are three more sources you can choose to add in: SlideShare, Causes and Audioboo under Settings > Sources. PLUS, you can assign editors to edit your stories (including drafts) – go to Settings > Editors.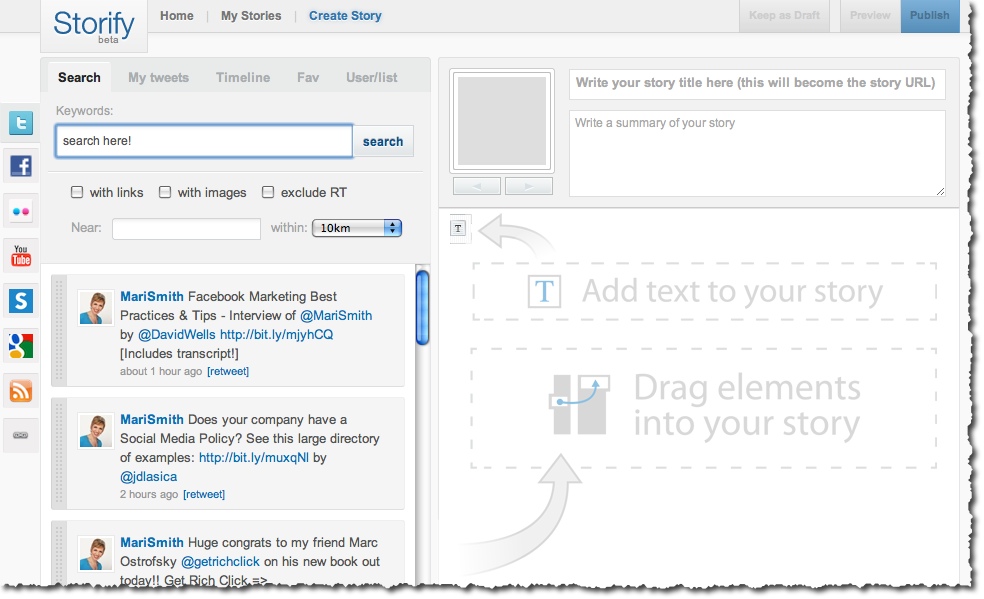 Once you're happy with the content you've selected and the order (easily drag and drop any individual story), add headlines above each section if you wish (just click the little "T" for text icon). Then publish! Once published, you can embed the widget as I've done above. PLUS, Storify provides an option to publish your Storify stories to Twitter, Facebook, WordPress, Posterous, Tumblr and/or MailChimp. Nifty!!

There's really only one improvement I'd like to see at this stage and that is the ability to login via Facebook and the ability to easily select posts from my fan page to display in a Storify. Otherwise, I'm delighted with Storify and will be using it time and again for a variety of cool stories!
See this post on Mashable that includes a quick demo video of how Storify works.
Please share your thoughts below. Have you tried Storify yet? How did you like it? What is missing for you? Have you tried other content curating/"bundling" platforms such as Curated.by? Do you think with the constant flood of information coming at us every day, there is more and more need for tools such as Storify?