Facebook Dark Posts: What Are They And Why Use Them?
The technical term for a Facebook "dark post" is an "unpublished post." But, neither term indicates clearly what it is!
Every day in your Facebook News Feed – on both mobile or desktop – you are seeing these very things called dark posts! They are PAID content from businesses that look like a wall post on a fan page… yet they do not appear on the page's wall. They only appear in the News Feed as paid content (with that wee label of 'Sponsored.')
The posts are mostly link posts. But they could be the new "Carousel" posts with up to 5 images.
3 Ways Facebook Carousel Link Ad Spending is Evolving http://t.co/r7HQ3yhTPz via @nanigans | Interesting!

— Mari Smith (@MariSmith) June 15, 2015
Or, my new favorite – VIDEO posts (ads). Here's a Facebook video I made regarding Carousel ads. 🙂
Facebook recently announced the release of "carousel link ads" for MOBILE APP ads. The carousel format was first launched in June last year, and since then advertisers have seen these type of ads drive 30-50% lower cost-per-conversion and 20-30% lower cost-per-click than single-image link ads. NICE! Given this success, Facebook is now extending the ad format to mobile app ads. So, all ye app developers, take a look. (And, for all other peeps, definitely check out carousel ads available in both Ads Manager and Power Editor). See the official Facebook announcement here:https://www.facebook.com/business/news/carousel-adsAlso, this post on StitcherAds explains the 3 types of Facebook Mobile App Ads:https://stitcherads.com/the-different-types-of-facebook-mobile-app-ads-explained/* App Install Ads* Engagement/Retargeting App Ads* New Carousel App Ad********NEED HELP WITH YOUR FACEBOOK AD PERFORMANCE? I'd love to work with you in my brand new online training course, just released! Facebook Business Breakthroughs – save $200 when you sign up by May 22nd! VIP level gets you 1:1 Facebook Ads support with results guaranteed. 😉 –> https://marismith.com/fbbb********#FacebookAds #FacebookMobile #FacebookApps #MobileApps

Posted by Mari Smith on Wednesday, May 20, 2015
Dark posts are really rather genius and highly effective in reaching more of your target market, using granular targeting in Facebook's Ads Manager or Power Editor for more advanced peeps.
Our featured article this week is penned by Mike Bird, co-founder of digital marketing agency Social Garden in Australia… the article is a guest post on social strategist, Katie Lance's website. 🙂 Definitely worth the read.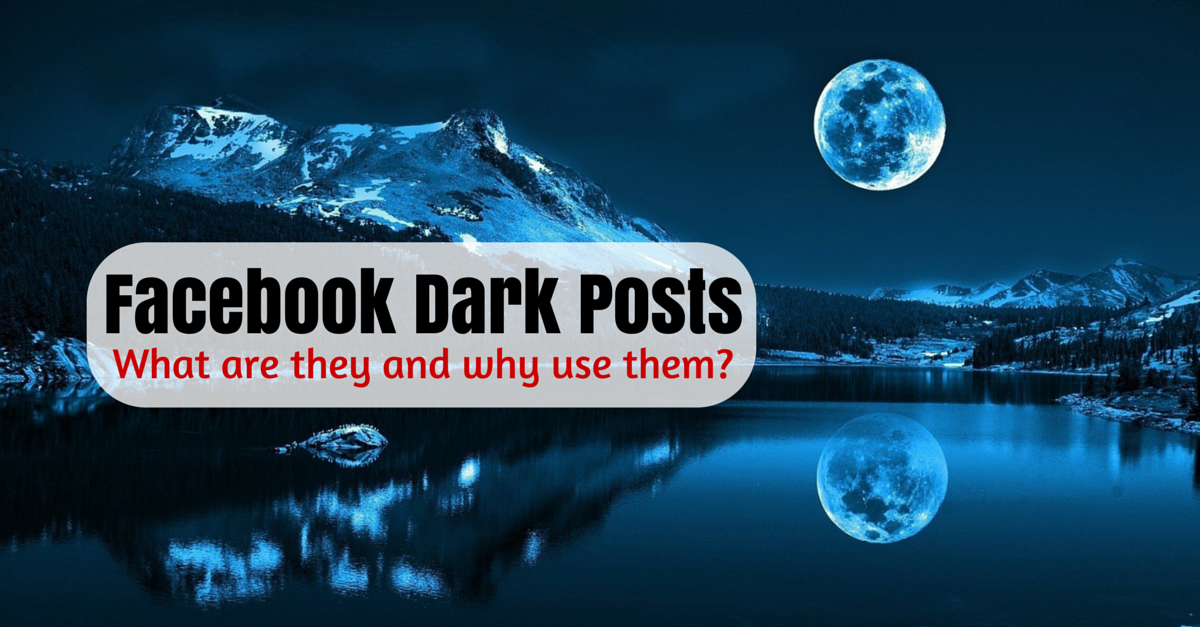 The blog version of this week's edition of THE SOCIAL SCOOP weekly newsletter follows below! If you're already subscribed, you'll continue to receive The Social Scoop via email on Fridays. If you're not yet signed up and would like to be, please enter your name and email in the box to the right (desktop) or below the post (mobile). Thank you!
Mari's Top Social Media Picks – June 19, 2015 Issue #154
Greetings! Please enjoy this week's top articles we've hand-picked for you!
via KatieLance.com
Learn one of the secrets of savvy Facebook marketers — place 'dark' posts in the News Feed of your fans and other target audiences.
What are Facebook Dark Posts? http://t.co/EJKJ1meNRr via @katielance | So helpful! — Mari Smith (@MariSmith) June 10, 2015
via NewsCred.com
"On average 8 out of 10 people will read your headline but only 2 out of 10 will read the rest of your content," says Copyblogger. This post outlines some of the most important findings in the report Data-Driven Strategies to Increase Engagement by Hubspot and Outbrain.
via MadeFreshly.com
Are you getting the results you'd like on Instagram? Maybe you're making some of these mistakes. Sometimes the simplest details can make a difference and by changing a few things you can rock your Instagram marketing!
21 Mistakes You Can't Afford to Make in Instagram Marketing http://t.co/ZEkzTyAK3g via @FreshlyRach | Terrific tips!

— Mari Smith (@MariSmith) June 12, 2015
That's all for this week's issue of The Social Scoop. Here's wishing you a wonderful weekend and enjoyable week ahead.
On a personal note, it's Father's Day on Sunday! Here's wishing all the wonderful dads around the world a very special day. I'll be giving my own father in Scotland a Skype call to connect. He's 78 and I miss him a lot. So glad we get to visit next month!
Cheers!
Mari