Social Media Success – 15 Hot Tips From The Pied Piper!
I'm often asked how I got started in social media and became so successful and well known. Well, first I like to think I'm humble and am just "one of the peeps" like everyone else, which is true. But I do recognize my business has really exploded in the past eighteen months, and so I thought I'd come up with a list of contributing factors that you might find of benefit too:
1. Get lucky!

My definition of luck is when preparation meets opportunity. Since '99, I had pursued a path of relationship marketing, internet marketing, and success coaching… all of which culminated in social media when I got invited to join an alpha team of a Facebook app in 2007. I joke about being an "overnight success ten years in the making" – perhaps you can relate?! But all these years were preparation for my passion and purpose to intersect. I'd been preparing for many years, then an opportunity presented itself and I took ACTION!
2. Self-knowledge.
I'm a raving fan of personality assessments. I've taken over fifteen assessments, including Myers Briggs, DISC, Reiss, Kolbe's, iWAM, PIAV, the Enneagram… you may be familiar with some of these. I believe it's not enough to just do one assessment. By understanding yourself – and ultimately others – at a deep level, you're better able to design a lifestyle and career that motivates you and meets your needs.
3. FOCUS.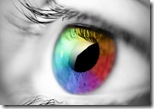 I love the acronym for the word "focus": Follow One Course Until Successful. Every year I choose a one-word theme for my entire year. In 2008, my word was focus – I did not deviate from my path of predominantly Facebook education which lead to many, many doors opening.
4. Influence.
My one-word focus for 2009 is influence. I ask myself, "Who and what am I allowing to influence me?" In terms of social media, we all have equal opportunity to build up significant influence. Your "tribe" is made up of people who know, like and trust you. They may hang on your every word. That's a responsible position to be in!
5. Be yourself
"Be yourself because everybody else is already taken." I love this quote almost as much as I love this Dr. Seuss quote: "Today you are You, that is truer than true. There is no one alive who is Youer than You." This goes along with my notion that there is no competition. Nobody can offer the exact same product or service in the way that you offer it with your personal touch. This goes for big brands too. Be yourself is also all about authenticity and transparency in social media.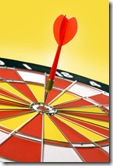 6. Know what you want.
One of my mentors, T. Harv Eker, used to say the #1 reason people don't get what they want in life is they don't know what they want. Hmm. So, of course, the secret is to get super clear on exactly what it is you want. This goes for personal, life and business goals whether you're a solopreneur or CEO of a big company. In social media, what are your objectives – more visibility? Increase in traffic, subscribers, fans, followers, friends? Then what? How will you convert them to paying clients?
7. Have a plan
The main reason people fail in social media is lack of a strategy. There's so much confusing and conflicting advice out there, it's easy to get lost in the social media jungle. By having a clear objective, developing a strategy to accomplish that objective, and measuring milestones along the way, you're bound to have better results.
8. Stay on track.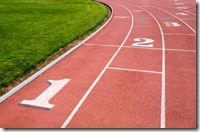 This goes along with #3 above, FOCUS. It's all too easy to get distracted and go down a million rabbit holes as I call them. Or to have "multiple-hat syndrome" where you have about six different businesses. Much as it's fine to have multiple streams of income, I strongly recommend you stay on course with one primary business until that venture is at the level of success you want.
9. Add value.
R. Buckminster Fuller talked about the importance of adding value and that your financial wealth is a direct reflection of how much value you add to the world. Sometimes it's easy to think you don't want to give away the store. But I really think we cannot give it all away because every day new ideas, techniques and strategies come along… so give generously. And help promote and build others up.
10. Broadcast the postive.
I love to focus only on updates that are upbeat and positive. I'm a glass-half-full type of person anyway. What often gives Twitter a bad name is people think we just sit around and share about trivia… well, some people do! But I like to say nothing at all if I can't think of something of value to say.  We have a position of responsibility to influence others in a positive way, to create positive ripples. At the end of the day, you want to be the voice that is remembered, not just heard. (Kudos to my friend, Nancy Marmolejo, where I first heard this awesome saying!)
11. Surround yourself with successful mentors.
In order to get to the next level in life and business, it's important to seek the counsel of experienced mentors who are several levels above where you are now. The best investment you can make is in yourSELF. Not just business, professional and financial training. But in deep personal, spiritual and emotional growth too. Your outer world is a reflection of your inner world, so the more you grow yourself the more successful you'll become.
12. Take imperfect action.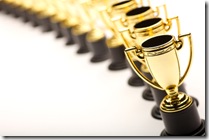 One of my mentors last year, Kevin Nations, has this great saying, "Winners take imperfect action while others are sitting around perfecting their plans." Well, I'm a recovering perfectionist! I used to have to wait until every duck was in a row. Now, I make myself just GO for it. When I first announced my social media certification program earlier this year, I really wanted to wait awhile longer, but I went for it anyway because I'd already waited 18 months… and was simply astounded by the overwhelming response! (I'll be announcing dates for the next program just as soon as possible!)
13. Correct and continue.
Did you know a rocketship is only on course 3% of the time? The remaining 97% it's course-correcting. This is true for us. At every turn, we have an opportunity to put something out there, test it, make a correction, test again. But if you keep waiting for things to be perfect, you'll never launch. So, for sure, due your due diligence, then take imperfect action, then correct and continue!! And, the faster your correct, the better… especially with social media being so prevalent because people notice your mistakes quicker! 😉
14. Be willing to be a bit "out there."
By this I mean, be a bit off the wall, a bit crazy. Don't take yourself too seriously. Have fun. I love to goof around with my avatars on Twitter – I call it my avataritis and my favorite is my avatiara! Check out my avatar slideshow here and this great post What does your avatar say about you by Maureen Birdsall.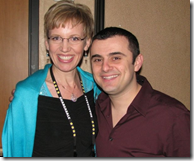 15. LIVE WITH PASSION!!
"Live with passion" is one of my favorite Tony Robbins sayings! Tony certainly embodies passion, as does my friend, Gary Vaynerchuk. If you ever get the chance to see Tony or Gary live on stage – GO! Both are hugely vibrant, larger-than-life, passionate peeps!!
I hope you found a few good nuggets in here for yourself. What are some of your secrets to success? Feel free to share below: