3 Major Facebook Announcements, How Facebook Video Ad Watch Times Vary & More: The Social Scoop 1/20/18
Wow, it's been quite a whirlwind of activity lately! In the first three weeks of the year,  Facebook and company CEO, Mark Zuckerberg made three big announcements. What does it all mean? (Hint: it's all about Facebook becoming a major player in the digital streaming TV industry.) I discuss the collective impact of these three Facebook announcements on my Page.
Here's a summary of what's happening:
On January 4th, Mark Zuckerberg declared his personal challenge for 2018 was to fix the issues plaguing Facebook, such as "protecting our community from abuse and hate, defending against interference by nation states, or making sure that time spent on Facebook is time well spent."
One week later, on January 11th, Facebook made a sweeping change to the news feed ranking algorithm that took the internet by storm. The change prioritizes content that "sparks conversations and meaningful interactions between people." And, shows less public content, including videos, from businesses, brands, and media that people tend to consume passively and that don't spark discussion.
People and businesses the world over were only just getting their heads around that last update, when the next announcement came a week later on January 19th. Mark Zuckerberg announced a second major update to the news feed: "…to make sure the news people see, while less overall, is high quality." And who or what will determine the level of quality? Facebook users via surveys. Hmm.
See these helpful Facebook Live broadcasts I've done recently to help demystify Facebook and Zuck's agenda and help businesses understand what to do from here:
This Week's Top 3 Articles
1. How Facebook's Video Ads' Watch Time Compares Across Formats via MarketingLand.com
Facebook recently shared a series of graphics that illustrate how video ad watch time varies depending on its context. Facebook's charts show how much time people typically spend watching an ad and how that watch time fluctuates based on its environment. Definitely worth a look to help improve your own video ad performance in 2018!
2. 11 Clever Tips to Repurpose Content via  SproutSocial.com
After taking the time to create a fabulous piece of content, why not get more mileage from it by repurposing it in different ways? With less effort than it took to create the first post, you can repackage blog or video posts into something new.
3. Top Facebook Videos of 2017: A Year in Review via Socialbakers.com
Watching some of the best performing videos on Facebook is a great way to get ideas. Seeing examples of what worked and learning why is super helpful. Our friends at Socialbakers review the top Facebook videos published across the fashion, retail, and FMCG industries in the US. Regardless of the industry or country you're in, you'll find plenty inspiration here!
MEET ME IN SAN DIEGO at these two epic industry conferences!
I'm delighted to be speaking at two back-to-back major industry conferences next month! If you don't have your tickets yet, check it out and come join me, if you can!
With the sweeping Facebook changes, now is the ideal time to attend one or both of these top marketing conferences to learn from the best industry experts. Along with Facebook keynotes and tracks, you'll also benefit from a variety of educational sessions on video, podcasting, content marketing, YouTube, Instagram, LinkedIn, Twitter, Pinterest, analytics, search and much more.
TRAFFIC & CONVERSION SUMMIT 2018, February 26-28, 2018. San Diego, California. I'm thrilled to be giving the opening keynote on day #3 at T&C! (This will be my second time sharing the stage with SharkTank's Daymond John!) Good news! My friends at Digital Marketer, hosts of the T&C summit, have given me a $300 discount on tickets for my peeps when you use the code "imsmarter" – hehee, love that. Hope to see you there! Let me know if you're going.
SOCIAL MEDIA MARKETING WORLD 2018, February 28-March 2, 2018. San Diego, California. This will be my sixth year in a row headlining at SMMW, and it's truly one of my all time favorite industry conferences! Learn from hundreds of expert-lead sessions and network with 3,500+ of your peers! SMMW has a variety of ticket choices and if you're not able to come join us in person, do check out the virtual ticket option!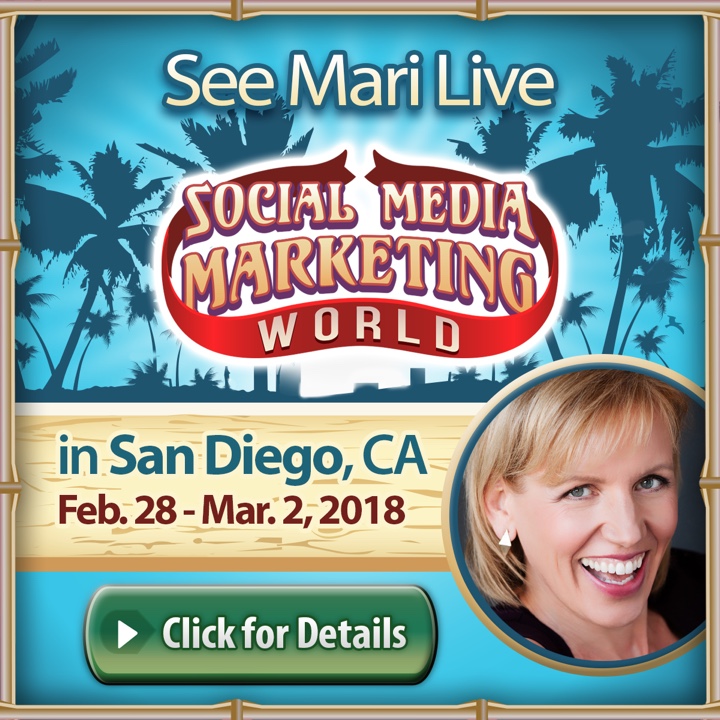 That's a wrap for this week's issue of The Social Scoop. Keep on enjoying 2018 and we'll talk again next week!
Get Results With Facebook Video… FAST!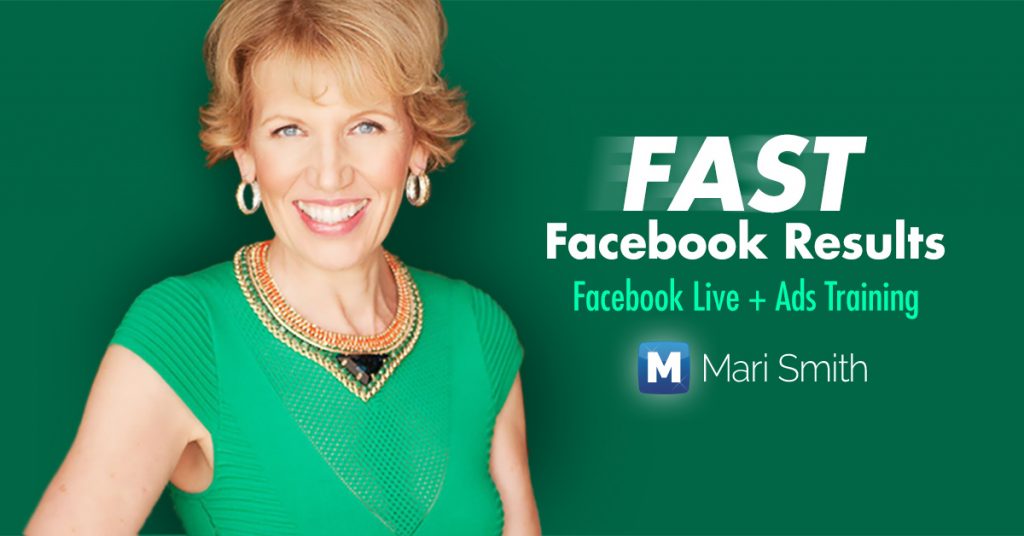 My newest online Facebook training program is under way — and there's still time to catch up! Here's a quick peek at the first three Modules:
MODULE #1 – GETTING STARTED…FAST!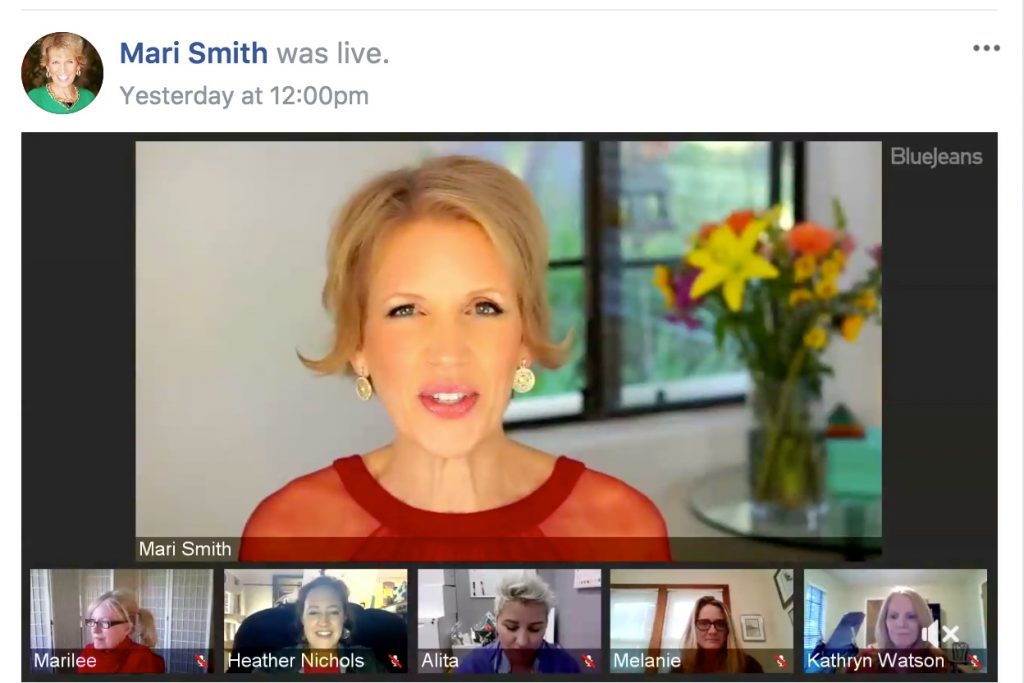 MODULE #2 – THE BEST VIDEO APPS & TOOLS TO USE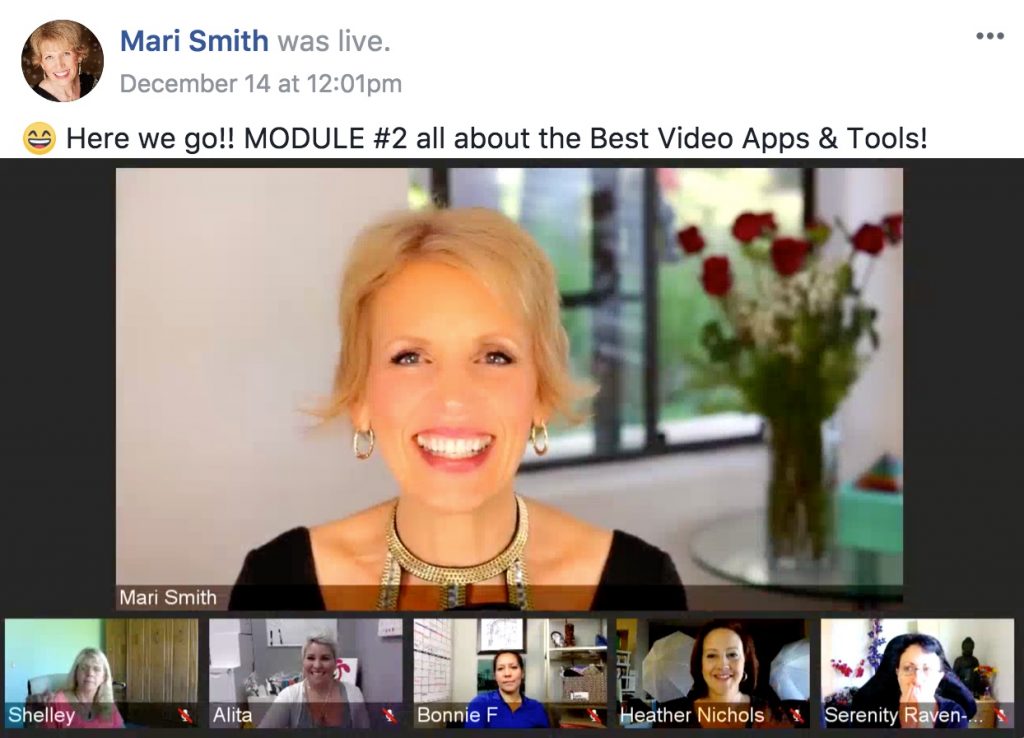 MODULE #3 – REFINING YOUR CUSTOMER AVATARS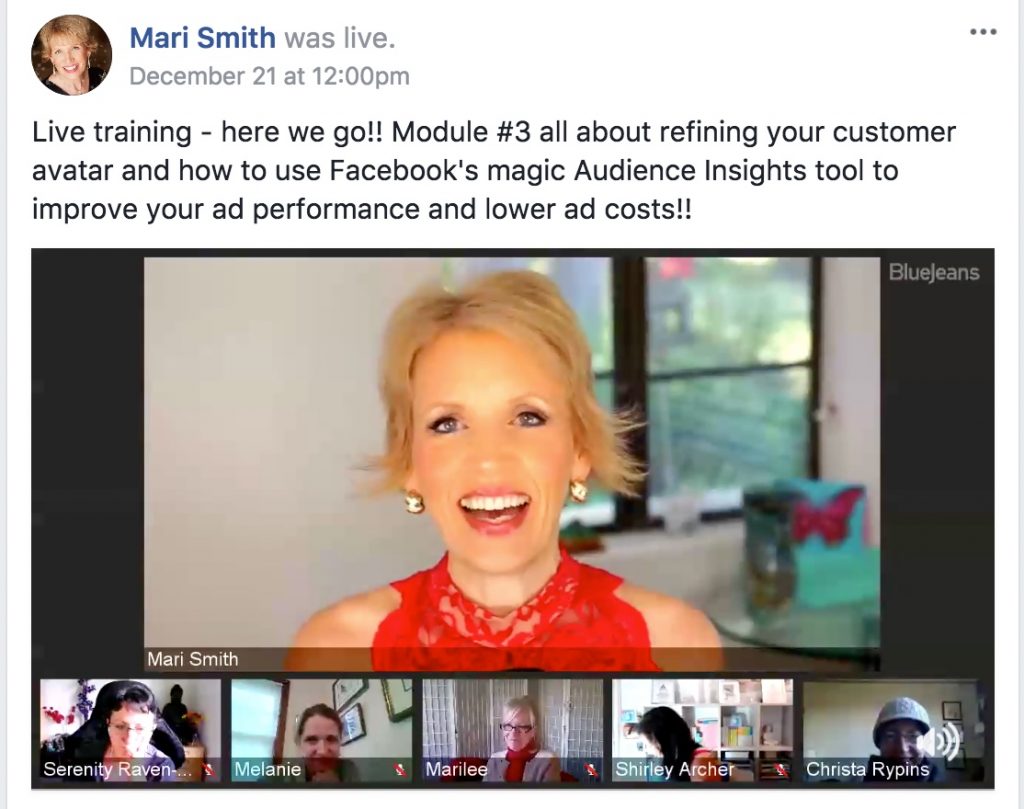 Want to learn how to increase your reach, results and revenue on Facebook? There's still time to join my FAST Facebook Results program! Most businesses struggle to optimize and monetize video. My new program is designed to help you quickly grow your reach, results and revenue using video on Facebook. Find out more here…
Free Resource: VIDEO GEAR LIST
P.S. Did you download my VIDEO GEAR LIST yet? I designed this fabulous free resource to help you get started with professional equipment for quality Facebook Live video broadcasts! You'll find 3 important sections: Lighting, Microphones and Cameras. I know you'll find it super valuable.
 Download the Video Gear List here + find out more about my brand new FAST Facebook Results Program!
Get instant access to my new VIDEO GEAR LIST. This fabulous free PDF is packed with my own list of equipment that I use in my professional home-office studio and everything I take on the road for a professional mobile studio! Tap/click the button below.