Why Newsletters Are The Future Of Online Media: The Social Scoop Issue 130
Hello world! Every week, for the past two-and-a-half years, I've published an email newsletter – called THE SOCIAL SCOOP.  I include my top selections of "OPC" – that is, I curate other people's content on social media marketing, business building, productivity and other related subjects, along with my own words of wisdom!
I have my own favorite small selection of regular email newsletters, several of them daily, that I actually look forward to and always open!
For my own newsletter, I recently decided that I wanted to offer my readers and audience at large an opportunity to more easily share my weekly roundup… hence this blog post, which will be the start of a new Friday feature! Woohoo! You'll still receive The Social Scoop via email on Friday mornings if you're already subscribed. If you're not yet signed up, please enter your name and email in the box to the right (desktop) or below the post (mobile). Thank you!
If you have any comments, questions, or specific requests for inclusion, do let my team and I know – use the comments section below or reach us via our contact page here.

Mari's Top Social Media Picks – January 2, 2015
Issue #130
Greetings!
HAPPY NEW YEAR TO YOU! I hope 2015 is your best year yet. (Be sure to check out my friend Michael Hyatt's Best Year Ever course to get a jump-start on your goals!)
From this week's top article about the power of email newsletters:
"The past year has seen the ecosystem of email newsletters, be they daily or weekly, really come into its own."
And,
"The best newsletters function as expertly annotated versions of Facebook run by people we actually trust."
This is my 130th issue of The Social Scoop! That means two and a half years of publishing every single Friday without fail! Wowee! Over the years, I've published my own blog posts sporadically; I do my best not to judge or compare myself, knowing that at least my daily social media activity and weekly newsletter are always consistent.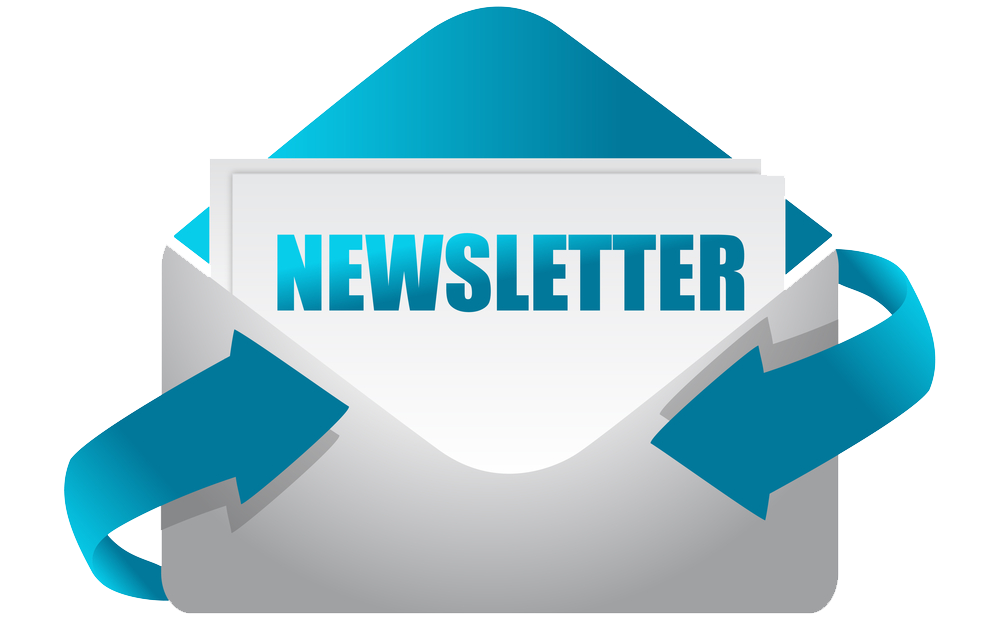 However, one of my 2015 goals is to ramp up my blog posts, including guest posts. And, of course, to continue my weekly Social Scoop newsletter. I've heard feedback from so many of my readers that they particularly enjoy how I hand-pick and highlight other people's content and present in a way that's real easy to understand.
I know that more people would love to be able to enjoy and share The Social Scoop easily with their audience online. So, from now on, I will be simultaneously publishing my email newsletter in a blog post, so you have a more shareable web version of my newsletter as well as the email version!! Yay! Please use the social share buttons (desktop) to share this post with your friends and fans. Thanks heaps!
This week's top three articles selected for you:
(Click the headlines to go to the articles.)
via KernelMag.DailyDot.com
With today's information overload, it's nice to tap into other people's efforts of curating the web! This is a decent roundup of nine useful newsletters – I'm sure you'll find one or two here you'll want to check out!
via KristiHines.com
Woa, the mother lode! Packed with useful stats, facts and educational content, you'll likely want to bookmark this link to consume over time and help inform your 2015 marketing approach.
via InsideFacebook.com
Excellent list of Facebook predictions created by Jan Rezab – CEO & Co-founder of Socialbakers. Jan says, "2015 will be about staying one step ahead of social media trends and two steps ahead of the competition." Yes, love that and agree! Join the conversation and share this post on Facebook here (also embedded below).
That's a wrap for for this week's issue of The Social Scoop!
I hope you have a magical weekend and week ahead.
On a personal note, as mentioned last week, my one-word theme for 2015 is Partnership. I'm very excited to reveal a couple of major collaborations very soon! 🙂
Cheers!
Mari

P.S. Will I see you in California in March? I sure hope so. Come attend the world's largest and most awesome social media conference LIVE and in person here in gorgeous, sunny San Diego! Click here to find out more about Social Media Marketing World and get your ticket ($400 savings!).
To receive THE SOCIAL SCOOP by email each week, pop your name and email address in the box below! 🙂
JOIN over 97,000 beautiful peeps! 🙂 Each week, we sort through the huge pile of new social media blog posts, resources, articles, tools, tips and more … and Mari hand picks just three of them to send you via email. Enter your name and email below to start receiving our weekly top selections in The Social Scoop email newsletter, published every Friday.
We respect your email privacy. Your address is safe with us.
Feedback?
Got comments, questions, ideas? Feel free to let us know your feedback in the comments below. I always love to hear from my peeps.