12 Ways To Optimize Your Facebook Marketing During the Holidays
[Guest post by Jim Belosic, CEO of ShortStack]: It might be too soon to start untangling the holiday lights, but it's never too early to be thinking about how to use Facebook effectively for holiday promotions. We are now in the final months of the year when many companies make the majority of their profits and the time of year when people are more willing to open their wallets to buy gifts and donate to charity. Some of them even go out of their way to be friendly and engage with strangers. As a business owner you can take advantage of this collective good mood and make the most of your Facebook …. presence. (Please excuse the holiday puns, I just can't help myself!)
During the next six weeks or so, your customers might be more receptive to hearing the messages that you've been sending them for awhile. But in order to engage with your customers, and win over new ones, you must be genuine. At ShortStack we looked at data from 100,000 users' Facebook pages and came up with a few best-practices for holiday Facebook marketing. Here goes:
1. Deck the Pages
Change your cover image and/or your profile picture, to reflect the season. It's a quick and fun way to show some personality and to get your visitors thinking about the holidays. At ShortStack we change our cover image, our profile pic, our Twitter background, etc.

There are lots of companies that make Facebook cover shots you can use (we found these on www.myfacebookcovers.com) but if you want to create your own cover photo, use this handy template by one of our ShortStack designers.
2. Plan Early
If you're an e-retailer who is offering discounts, or if you're hosting a contest or promotion, determine when you need to end the promotion so that you can ship your product in plenty of time for the holidays. These days it's possible to ship 24 or 48 hours before the actual day, but why add the stress and cost of last-minute shipping to your already long list of holiday to-dos? Get your in-house giveaway contests wrapped up at least a week before the big day so you can cross them off your list.
3. Decide Which Type of Contest Will Help you Reach your Holiday Sales Goals
There are four basic types of contests you can run on Facebook: sweepstakes, essay, photo and video. The type of contest you run depends on which audience you want to reach. Video, photo, and essay contests will give you lots of content for your Page, but they also require more effort on the part of the users to enter. A sweepstakes contest is easy to enter and, if you use a third-party app that offers a refer-a-friend feature (for more on this see tip #8) , your users will be more likely to share it.
4. Make a List of Who has Been Nice
Put together a list of power clients or visitors and give them an early gift. Maybe it's an extra discount on your products, free shipping, or an extra week of the services you provide.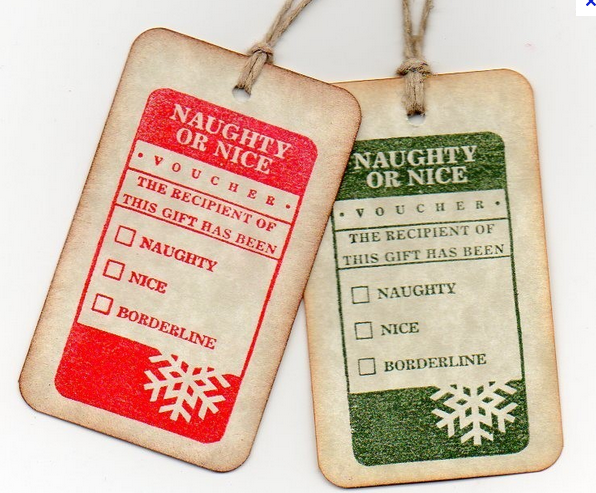 Photo credit: Vintage Christmas Tags
5. Get in the Spirit
Tailor campaigns to fit specific holidays rather than just doing a blanket holiday message. Thanksgiving is about family and friends, so from a social media perspective this is a time to reach out to everyone, even if you don't have great engagement with them. During Hanukkah and Christmas, run "8 Days" or "12 Days" giveaway promotions. To ring in the New Year, look for ways to play up the idea of resolutions. People are in the mood to spend, but there's a lot of competition for eyeballs and dollars so this is the time to take things up a notch so you can stand out in the crowded social media marketing space.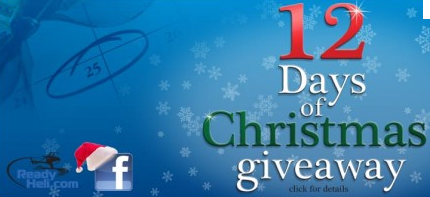 6. Give Back
Align yourself with a charity. At ShortStack, we just wrote a holiday eBook that focuses on Facebook marketing. The book's purpose is to help our users figure out how best to use Facebook to market their products and services during the holidays. At the same time we decided to donate $100 to The Make-A-Wish Foundation for every 1000 downloads. We win because we gain new Likes — we are assuming that people will find our eBook valuable and want to share a link to it — and a charity that we work with wins because it gets a donation that it very much deserves.
7. Make it a Merry Christmas/Happy Hanukkah for Everyone
If you don't have the staff or the time to create a special holiday-themed promotion, or aren't ready to set up a contest, why not offer your users a coupon to anyone who Likes your page. Your current users who already like you will appreciate getting a discount — 10% off or free shipping, for example — and if your offer is a good one, they'll want to share it with friends.
8. Encourage Your Audience to Go Tell it on the Mountain
If you are hosting a Facebook contest or promotion with a fantastic, valuable prize, you want to tell the world all about it. And you want your users to help you get the word out. So when you choose a third-party app provider, make sure it's one that has a great sharing features built in. Using a "refer-a-friend" feature so that when users share information about your contest they get an extra entry is even more effective. People are less likely to share if they think it will dilute their chances of winning, so this strategy is a win-win: You get more exposure and your users increase their odds of winning.
9. Don't Shoot your Eye out Before you Read Analytics
There is a ton of valuable user data you can gain via Facebook Insights. Best of all, you don't have to ask your users for a thing. You can learn the gender, age, and location (cities and countries) of your fans or "Likes." This basic information can help you fine-tune your promotions for future marketing efforts. How? Let's say you learn that the majority of your Likes come from English-speaking women between the ages of 25 and 40 who live in or near Chicago, you'll know that a big-wave-surfing video contest might not be on target for your customers (not to suggest that women don't enjoy big-wave surfing, but you get the idea).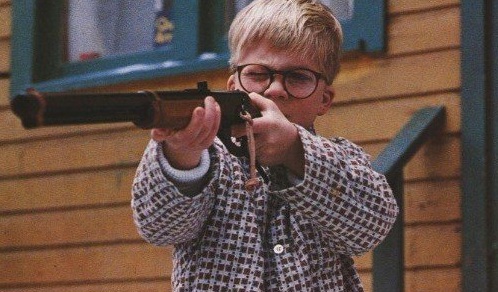 10. Don't be a Grinch
If you're going to promote your brand or product, do it in a way that makes people think "Wow!" instead of "So what." If you're going to give something away, and you are asking your customers for data beyond an email address, make it worthwhile. And, just as important, make it relevant to your business. Remember that people are visiting and Liking your Page because they are interested in learning more about what you offer. If you operate a housecleaning business, for example, consider giving away a truly happy way to start the new year: three months of cleaning services. If you sell digital cameras, do what GoPro does: periodically give away your full product line. The prize you offer doesn't need to break the bank but it should reflect the effort participants need to make when they enter.
11. Think Evergreen
If you put a lot of time and money into your holiday promotions, think about how you can repurpose them year after year. For example, if you invest in graphics, don't plaster them with a date so that you're able to reuse your 2012 promotions in 2013 and beyond.
12. Pay Attention to Facebook's Guidelines
Technically this tip should come first, but since many of you have probably run contests on Facebook before, you may already know that if you familiarize yourself with Facebook's many (and ever-changing) promotion policies, you will save yourself a headache. A few of the highlights:
Do not use a Facebook feature, such as the Like button as a way to enter or vote.
You must notify winners via email, snail mail, phone call or singing telegram in addition to notifying them publicly on Facebook, or send them a Facebook message.
Don't include calls to action such as "Don't forget to vote" or "Tell your Friends" on your Timeline cover image — and the list goes on.
That's it for now. Here's to a successful holiday season for all! Have you had successful holiday marketing experiences using Facebook and other social media platforms? I'd like to hear about what has worked for you in the past.
Jim Belosic is the CEO of ShortStack, a self-service custom app design tool used to create Facebook apps for Facebook Pages, websites and mobile web browsing. ShortStack provides small businesses, graphic designers, agencies and corporations with the tools to create apps with contests and forms, fan gates, product lines and more.