Think Like Zuck: 5 Secrets Marketers Can Learn from Facebook's CEO Mark Zuckerberg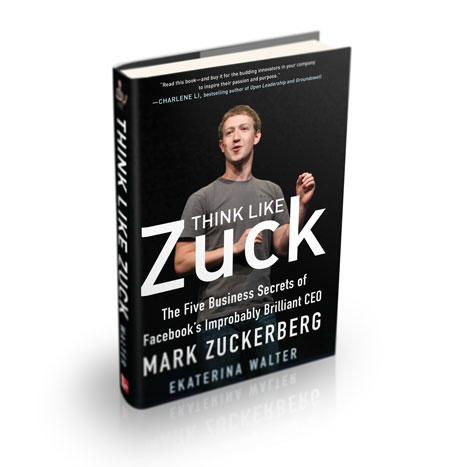 [Guest blog post by Ekaterina Walter]: In 8 years of existence, Facebook has fundamentally changed the way we connect and communicate online. It is the world's largest social network and probably one of the most addictive.
We cannot imagine our lives without Facebook—it created a sweet addiction of 24/7 conversations and information flow that we apparently all craved. We check Facebook before we go to bed and first thing in the morning when we wake up. It allows us to show the world our own unique identities. It offers us an opportunity to tell our stories, stories that can be heard at scale. It allows us to build global communities and rally around causes we are passionate about.
Our News Feeds have become our personalized digital newspapers. And instead of picking up a phone, we log into Facebook to see what our friends are up to, check out pictures they recently posted, look at product recommendations (or complaints) they shared, or see what music they are currently listening to.
For the first time in history, brands are building global communities on Facebook on a scale never heard of before. Coke, Starbucks, Red Bull and many others are getting more visibility and engagement within their Facebook communities than they were ever able to harness on their other forums. Intel's community around the world, for example, exceeds 23 million fans spanning over 50 countries, and it is such a privilege to touch so many people every day.
In my book "Think Like Zuck: The Five Business Secrets of Facebook's Improbably Brilliant CEO Mark Zuckerberg" I reveal the simple five-part formula the upstart Facebook CEO used to change the world–and how any business leader can apply it to his/her own company: Passion, Purpose, People, Product, Partnerships.
Though the book focuses on business secrets of success in general, today I would like to explore how marketers can use just some of the same principles in building of their own strategies and approaches and offer my tips on the ways they can do so.
1. Unleash your passion
No matter what you do, you have to be passionate about your customers. Only when you have your customers' interests in mind you will be successful in inspiring loyalty. Customer-centric mentality will also spark some of your best ideas.
Some of the best things you can do to show your customers you care is to:
reach out to them often within your social communities and to ask them what types of conversations/content they would like to see you bring up/post. On our Intel Facebook page we love to ask our customers open-ended questions and run in-newsfeed polls to make sure as our community grows we stay truly connected to them and know what their passion points are.
co-create with your customers. San Francisco-based apparel company ModCloth not only allows its customers to vote on the items their stores should carry, but it has taken the concept of co-creation to a new level by creating an entire collection of user-generated designs.
respond creatively and in real-time. This holiday season REI, for example, created custom video responses to consumer's inquiries on Twitter regarding the best holiday gifts. I myself was a recipient of such a video and was not only pleasantly surprised, but have to say developed quite an affinity for the brand as a result of that.
2. Lead with purpose
Whatever you do, you have to be clear about your purpose. We live in the economy of attention deficit and consistent influx of new shiny tools. As a marketer, if you don't know your purpose, your reason for being, your core objectives, it'll be easy to get lost in a sea of tasks and strategies that may not be fully relevant. To stand out from noise, you have to be focused, disciplined and have a clear idea why you are doing all the things you are doing.
Take a look at your strategy and ask yourself the following questions:
What is your vision? What are your objectives? What are your priorities?
Do you have listening/monitoring tools in place? Do you have formal listening approach? And if yes, what are the conversations that are happening around your brand and how do you want to influence them?
Who is your target audience and where are they engaging?
Who are your customer advocates who are mostly engaged with your brand?
Are your internal social media practitioners aware of your brand story and your brand voice?
Do you know what your digital presence looks like across the web?
How well does your current digital presence represent your brand? If not well, what are the steps to create the unified and meaningful brand presence for your company? What will it take to maintain those communities?
Based on the basic native network insights, which channels drive the most traffic and engagement? Which are the least successful?
Is your strategy scalable globally? Are you taking into consideration the needs of local markets as you craft your company-wide approach?
3. Take risks
In a lot of ways we are all still new to this digital landscape and to the mentality of a two-way marketing rather than one-way broadcasting. In some ways, it might still feel strange to let go of the control of your brand and fully engage without fear. But I promise you that the risk of not engaging is greater that the risk of participating.
So I urge you to take risks in whatever you are doing. There are no written rules and if you are truly passionate about your customers – let go of the fear. Some of the most amazing conversations around your brand might come from you jumping in and trying new things. I've seen this time and again. Of course, I have also seen some mistakes being made (and made some myself), but that was only a very small percentage.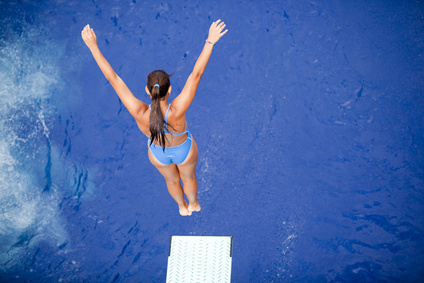 When we first launched Intel's global communities, we didn't know the best ways to engage our advocates. So we just started experimenting. We tried engaging our communities in multiple ways. We posted pictures taken inside the Intel's campus, we talked about Olympics and Valentine's Day, we asked for stories, we said thank you when we reached key milestones, we bragged about our special products, we offered challenges, we crowd-sourced  photography. We tried everything our small team could think of to see what content will resonate and what will spark more conversations. And we got better at it as we grew our communities and tracked our progress along the way. We learned and we grew with our customers. And that is the most beautiful thing.
So take risks, try things out, and watch your customers inspire you and vice versa.
4. Don't just market products, inspire movements
As marketers we often times tend to focus on acquiring new customers and generating broad awareness of our company and our product. But my philosophy is that if you engage your most passionate customers and your employees – those who are already familiar with your brand and love it – and you do so in meaningful and inclusive ways, you will be able to create a movement, not a campaign.
Scientists at Rensselaer Polytechnic Institute have found that when just 10 percent of the population holds an unshakable belief, their belief will influence the adoption by the majority of the society. Imagine what this does for brands. Imagine if you give a platform to your 10 percent of passionate customers to co-create, engage, and spread word-of-mouth. Imagine if they know that you not only listen and participate, but give them the power to co-define your brand and thank them for amplifying your messages.
So, instead of chasing the numbers of fans and followers, focus on the quality of your content and relevance of your message.
5. Partner with the right people
The right people are those people who share your passion, live your values, and strive for the same purpose. Those are the people who will see the changes coming when you miss them and help you look in the right direction. These are people who not only have the right skills, but the right attitude as well.
As a marketer, when you build your teams or choose the vendors to partner with, partner with those who have the same passion for your customer as you have, who value authenticity, and those who are not afraid to take risks if they believe in something. Build the team with complementary skills: those who are passionate about human interactions (community managers), those who are passionate about data (analytics), some who know traditional media and some who know social media (because the two married together are much stronger at reach and amplification), and some who might not have any of those skills but have innate curiosity and unlimited desire to learn. Then empower them to create, guide them when necessary, and watch amazing things happen.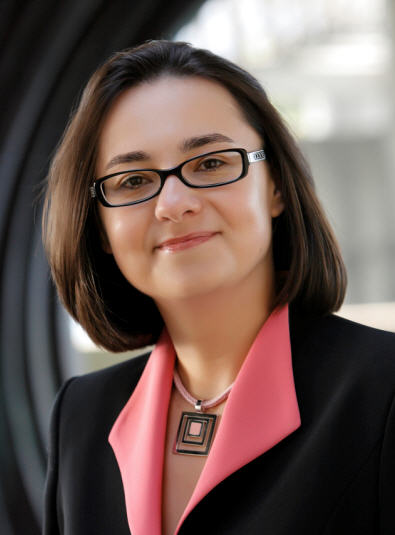 About the author: Ekaterina Walter is a social media innovator at Intel, a speaker, and an author of the book "Think Like Zuck: The Five Business Secrets of Facebook's Improbably Brilliant CEO Mark Zuckerberg". Walter was named among 25 Women Who Rock Social Media in 2012. She sits on a Board of Directors of Word of Mouth Marketing Association (WOMMA). You can find her on Twitter: @Ekaterina and her blog EkaterinaWalter.com.
Follow @ekaterina
Now it's your turn — did you get value from this post? Please do share your thoughts on Ekaterina's five-part formula in the comments below. We'd love to hear from you!