15 Creative Ways To Optimize Your Facebook Ads Using Custom Audiences
One of the most effective ways to grow your business in today's world is reaching the exact right people at the right time on the right devices using laser-targeted Facebook advertising.
BUT, Facebook ads have gotten really complex for most busy business owners to understand and properly optimize.
Our featured post this week showcases 15 fabulous ways you can make best use of what are called "Custom Audiences" on Facebook. Once you know how, it gets easier and easier to create the right audience segments (and similar people!) so you can expand your reach and conversions.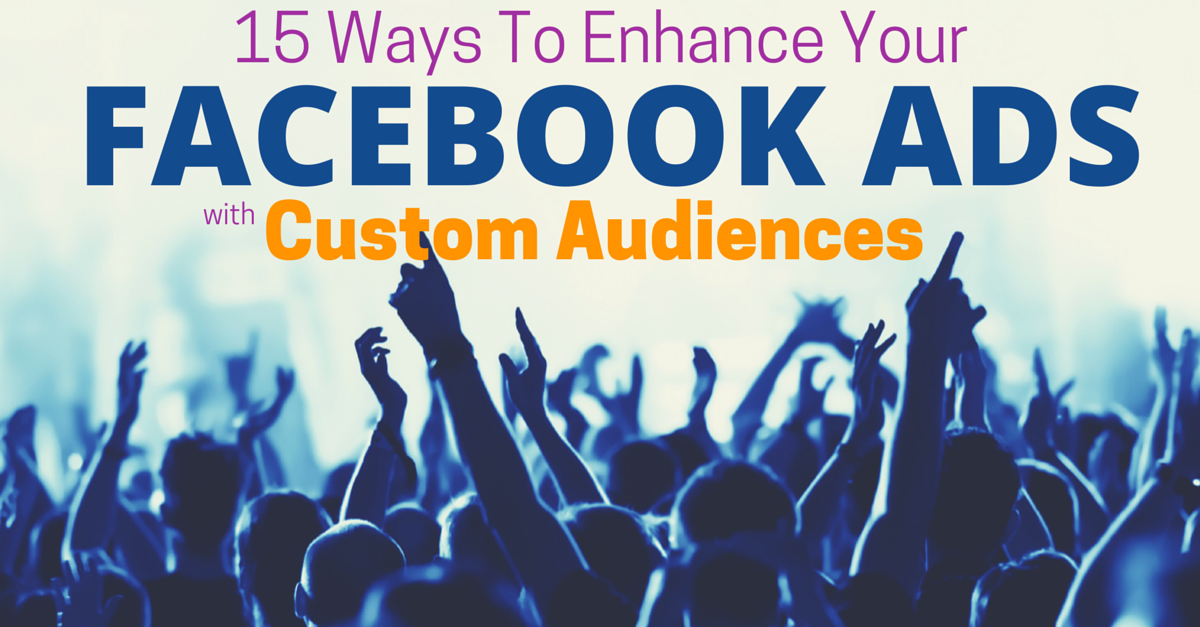 The blog version of this week's edition of THE SOCIAL SCOOP weekly newsletter follows below! If you're already subscribed, you'll continue to receive The Social Scoop via email on Fridays. If you're not yet signed up and would like to be, please enter your name and email in the box to the right (desktop) or below the post (mobile). Thank you!
Mari's Top Social Media Picks – June 26, 2015
Issue #155
Greetings! Please enjoy this week's top articles we've hand-picked for you!
via StateOfDigital.com
If you're not using this feature in your Facebook ads yet, you're missing out on so much opportunity! Check out these 15 fabulous suggestions including, #2 – Email list targeting (e.g. reach subscribers who are not opening your emails), #7 – Exclude buyers or prospects who've already signed up for something on your list, #9 – Offer an upsell to your existing customers, and #15 – Reach an audience that is similar to your Facebook fans, email list, buyers, or website visitors.
via TheSocialMediaHat.com
Exciting news! While Google (Plus) took away this feature recently, Facebook is now adding it. What Facebook Authorship means is any time your articles are shared on Facebook, the post will also have a Like button for your fan page OR a Follow button for your personal profile (if you have the follow feature enabled). This could be a great way to pick up more fans or followers. Just add one line of code in the header tag of your site to implement the Author Tag site-wide.
Very cool! You can now add Facebook Authorship to your blog posts! What this means is any time your articles are shared…

Posted by Mari Smith on Monday, June 22, 2015
via Business2Community.com
The about page is one of the first things prospective clients visit on your website. It can really help (or not) in getting new business. Showing your brand's personality is one part of a successful 'About' page and so are the seven things listed in this article. Check it out and see if yours could use some sprucing up!
7 Things Customers Want to See on Your About Page http://t.co/jhObIdsxM1 via @b2community | This is good!

— Mari Smith (@MariSmith) June 16, 2015
That's a wrap for this week's issue of The Social Scoop. Here's wishing you a fabulous summer weekend and a super enjoyable week ahead.
Cheers!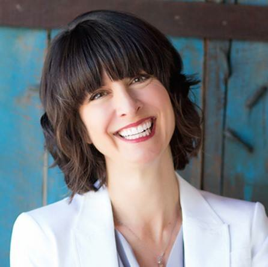 Mari
P.S. Due to popular demand, my awesome friend and course leader extraordinaire, Jeanine Blackwell, is leading her Create 6-Figure Courses Virtual Bootcamp again! Starts June 30th. Find out more here. [Sponsored]