Online Tools for Personal Relationship Management
A few months back, Jason Alba, owner of JibberJobber.com approached me about my experience and knowledge of Facebook. He and his compadre, Jesse Stay, are co-authors of I'm on Facebook – Now What??? (also, I'm on LinkedIn – Now What???).
The book is out now and I give it 5 stars! I also recommend Jason and Jesse's blog for tons of valuable Facebook tips: FacebookAdvice.com.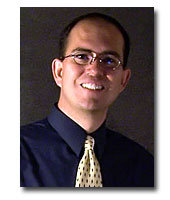 Jason is the creator of Jibber Jobber, a career-related service. However, I wasn't fully clear on how the service works and noticed Jason's email signature block says Career Management || Personal Relationship Management, which piqued my interest. I asked Jason to elaborate on what this means. Here's his response:
You can think of JibberJobber as a Salesforce.com for an individual. So, where Salesforce is a Customer Relationship Management, heavy on the "sales" stuff, JibberJobber is heavy on the personal and professional relationships.

It was inspired by career experts and networking experts, and so what you get is a website catering towards you and your career. Whether you are happily employed and looking for that next promotion, cautious about a downsizing, an entrepreneur, or a mix of any of those, JibberJobber provides you with CRM-like tools.

The key is, if I work at a company, and they give me Salesforce, once I leave that company I leave my database.

JibberJobber is yours for life. No company owns it – since it's your career, you take it with you.
Now that's powerful!!! Go register for a free account, and you'll also enjoy a 14 day free trial of Jibber Jobber's Premium Services.
In this day and age of diminishing (or zero!) job security, I believe it's critical each of us take full responsibility and control of our careers.