Relationship Marketing and Social Media Projects — Mega Update
This post serves as an update of all I've been working on over the past couple of months — I ended up taking an unintentional hiatus from publishing my own blog posts since August. Phew! Not for lack of activity, that's for sure. 😉 I've been keeping all my social channels engaged and current, including activating the Subscribe feature on my Facebook personal profile (now at over 22,000 subscribers – by far the fastest growing social channel I've seen), and am keeping my fan page active as well. And, I continue to love Google+ too!
I'm delighted to share that my blogging will get back on track — I have a huge collection of posts to share with you, covering all the latest Facebook changes, Facebook marketing, Google+ how to's and for business, social media, relationship marketing and more!
And now, the mega updates…
The New Relationship Marketing – New Book!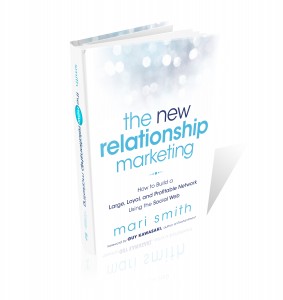 First, I'm super excited about the launch of my latest book – one I've been working on since last December. But, in fact, one that I've been contemplating for probably the past ten years. See, long before Facebook even existed or social media was such a buzzword (and now an integral part of business today), I called myself a relationship marketing specialist. To me, it's all about relationships. It's P2P – People to People. Regardless of which online or offline medium through which you market your business, it's the degree of authentic engagement and genuine caring that will help you win more sales.
Effective marketing today contains the right mix of "hard skills" and "soft skills." Hard skills include the plethora of technology, knowing what buttons to push, and how all the platforms function. Soft skills are the people skills which include empathy, compassion, listening, caring, and giving with no agenda. By finding the magic blend that works for you, you can really accelerate all your marketing initiatives.
In my new book, I lay out the basics of relationship marketing in Part I, then walk you through a proven nine-step system for building a large, loyal, and profitable network using the social web. My wonderful friend Guy Kawasaki wrote the foreword!
The OFFICIAL launch date is Tuesday, October 25th – I will be hosting an all day "virtual book launch party!" Most likely via my Livestream channel. Stay tuned and watch any of my social channels for the location as I'll be promoting the virtual party heavily. 🙂 Start time is slated for 9:30am Pacific / 12:30pm Eastern. The celebration will include prizes, autographed books, turquoise and bling giveaways, tips, readings from the book, surprise guests and more!
Find out more about my brand new book on the book minisite here where you can:
Download a free chapter.
Read testimonials and connect with each person's social profiles — including Harvey Mackay, Keith Ferrazzi, Brian Tracy, Beth Kanter, Ali Brown, Larry Benet, Brian Solis and a whole host of others! Check out the cool display of peeps, just click each avatar for details.
Watch the book trailer where I share my very personal journey to becoming a relationship marketing specialist.
Order the book from Amazon.com and BN.com (also available in Kindle and Nook versions).
Leave a Facebook comment.
Share with your friends on Twitter.
Share with your friends and fans on Facebook.
Four New Social Media Magazines
As if writing and publishing a book wasn't enough for the summer, I'm part of a leadership team that just launched four brand new social media magazines in a variety of formats including print, online multimedia, and a number of mobile apps! The starting monthly distribution is 13.8 million due to partnerships with Office Depot and EFactor.
Check out the magazines at these links:
Facebook — fb & Business: http://fbandbusiness.com – I'm delighted to be the executive editor for the Facebook magazine! 
Google — The Big G & Business: http://thebiggandbusiness.com
LinkedIn — LI & Business: http://liandbusiness.com
Twitter — Tweeting & Business: http://tweetingandbusiness.com
The content in each magazine is original and informative. Be sure to sign up for your free subscriptions to each of the magazines. Plus, if you like to write and have great expertise to share, there's an opportunity to be a guest writer for any of the magazines; see the Contribute button on each site.
This is just the beginning!
Social Media Inner Circle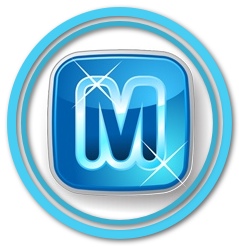 Due to popular demand, I recently re-opened my monthly social media support program – I've been leading this program for over three years now, and had it closed to new members for a while so I could switch webinar platforms. We meet on the first Wednesday of each month at 11am PT / 2pm ET for a dynamic and information-packed social media training + Q&A LIVE webinar. Sessions are always recorded and archived. This program is one of the most affordable ways to stay current with your social media marketing integration and mastery!
PLUS, when you join the Inner Circle, you'll be invited into our fabulous new Secret Facebook Group – members actively network, share, collaborate and support one another. It's incredible value. All this for just $27 per month. Register in the month of October and your rate is grandfathered in at just $27 even when the fees increase! Just go to InnerCircleWithMari.com to secure your place.
Mentor With Mari
Since June, I've been leading my six-month social media professionals training program with a regular and VIP level. The groups are just fantastic, and I am blessed to be on this journey with such fellow heart-centered entrepreneurs. We meet several times a month by webinar and cover a vast range of social media topics, as well as sessions on running a successful speaking and training businesses, and personal growth topics. It's a holistic approach to business.
In August, I hosted a 2.5-day special retreat at my home in San Diego for my VIPs and we had an amazing time, including dinner at a local winery; guest experts Mike Stelzner (founder Social Media Examiner), Esperanza Universal (founder the S.O.U.L. Institute), and Ashley Mahaffey (Fitness Strategist); a stretch limo ride to dinner at The Beach House, and a professional photoshoot for everyone!  This blog post by Lani Voivod and this post by Lauren McMullen really sum up the life-changing experience for attendees.
Our current members can be found on this Twitter list. There are also over 60 graduates of this social media training program over the past couple of years. Stay tuned for details of the 2012 program, along with an exciting new development with alums to be revealed shortly!
Other events…
Other projects I've been focused on lately include writing version 2 of Facebook Marketing: An Hour A Day with my coauthor, Chris Treadaway – scheduled for release in spring 2012! (Phew, could someone please ask Mark Zuckerberg to slow down with all the changes so Chris and I can finish the manuscript?! J/k.)
Plus, the Facebook Success Summit 2011 has been running the month of October where I lead a couple of sessions and helped to promote with my good friend, Mike Stelzner. You can still catch all the replays… and/or tune in to the #FBSS11 tweets! See also the latest Social Media Examiner TV episodes with yours truly as the host here.
Another exciting event included getting to hang out with one of my favorite spiritual leaders, Don Miguel Ruiz last month – he was a guest speaker at the Association of Transformational Leaders Southern California chapter, of which I'm a founding member. Don Miguel's most widely known book is The Four Agreements. Highly recommended!
And, I'm just back from ten days on the road speaking at my friend Jeff Walker's Product Launch Formula event in Scottsdale, AZ followed by a week's working vacation in Hawaii! I was honored to speak at the Hawaii Social Media Summit and also for the Hawaii Social Media Club. (Believe it or not, I actually took the entire summer off from traveling and speaking so I could focus on completing my relationship marketing book and leading my mentorship program! Many folks think I travel non-stop. I like to pace myself!)
Next up – Blog World Expo Los Angeles on November 3rd to 5th!! I hope to see you there, it's going to be amazing as always. I'm leading a session with my signature talk on The New Relationship Marketing. I'm also speaking at my friend Maria Simone's Enlightened Entrepreneur Summit in Irvine that same weekend.
In the past couple months, I also had a new photoshoot done, had my website redesigned, and switched to a new dedicated server as my hosting plan was bursting at the seams!
That's it for now… that's all I've been up to over the past couple months! Lol. 🙂
NOW, it's time to get my blogging back up to speed and publish the follow up posts I promised on using Google+, along with a bunch of new ones on Facebook and all the myriad changes! But first — let's celebrate book launch time!!!
Please do leave your questions and comments below – I'd love to hear from you!!