Social Media Mastermind Luncheon with Mari Smith – New York City, August 14, 2013

**THIS EVENT IS CLOSED**
Meet Mari in New York City!
You're invited to join Social Media Thought Leader and Premier Facebook Marketing Expert, Mari Smith, at this rare small group mastermind luncheon in New York City.
When?
Wednesday, August 14th from 11:30am to 2:00pm EST (includes a fabulous lunch!) We have a gorgeous venue selected in Tribeca. (Full details revealed upon registration)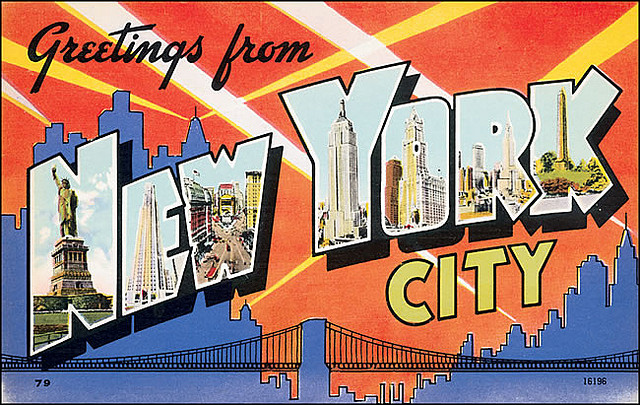 What to expect:
Spend two+ hours with Mari and a small group of your peers; learn proven strategies and tactics for getting the most out of your social media marketing, particularly your Facebook marketing.
Get a chance to have your online business presence in the hot seat as Mari provides actionable tips and recommendations for growing your fanbase, increasing your reach, building your business, converting more fans into leads, and getting more sales.
You'll leave this dynamic and intimate session with a powerful plan for immediate results!
Plus, you'll receive:
A delicious, healthy lunch in an upscale New York City venue – with our own private room
A personally autographed copy of Mari's book, The New Relationship Marketing
LIMITED to the first 33 savvy business owners, entrepreneurs, marketers or independent professionals.
WANT TO ATTEND?
Come to this unique Social Media Mastermind Luncheon with Mari Smith for just $250.
Remember, spaces are limited to just 33, so be sure to register today! Just click the Add to Cart button below: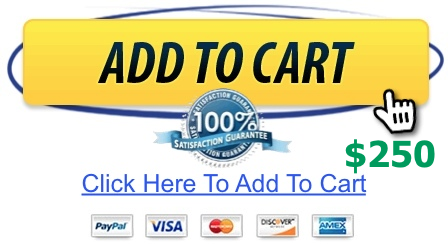 Meet your host, Mari Smith: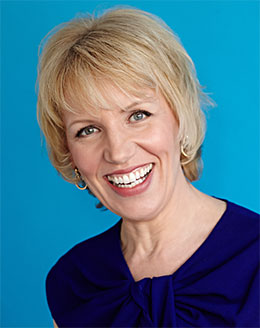 Mari Smith is one of the world's leading social media strategists and widely recognized as the top Facebook marketing expert in the world. She is author of The New Relationship Marketing and coauthor of Facebook Marketing: An Hour A Day. Fast Company describes Mari as, "A veritable engine of personal branding, a relationship marketing whiz and the Pied Piper of the Online World." Forbes named Mari as one of the top ten Social Media Power Influencers several years in a row; Dun & Bradstreet Credibility named Mari one of the top ten Most Influential Small Business People on Twitter. Mari Smith's background includes over twelve years in the fields of relationships, marketing and Internet technology, making social media her ideal arena.
As a veteran in the genre, she travels the United States and internationally to provide engaging social media keynotes and in-depth training to entrepreneurs and corporations. She frequently shares the stage with notable leaders and celebrities; previous co-presenters have included Sir Richard Branson, the Dalai Lama, Tony Robbins, Guy Kawasaki, and Paula Abdul.
Through her consulting and training agency, Mari teaches and consults with businesses and brands to become a true social business, with measurable profits from integrating proven social media marketing strategies. Mari Smith and her team have mentored countless social media departments and individual social media professionals in a variety of specializations. Tens of thousands have gone through the 'Mari Smith' intense social media training over the past several years. With her popular blog at MariSmith.com, and her large, loyal following on Facebook, Twitter, and Google Plus, Mari is considered one of the top resources and thought leaders in the world of marketing.
She regularly appears in media locally and nationally in publications such as The New York Times, The Wall Street Journal, Inc., Forbes, Fortune, Chicago Tribune, and Success Magazine. On a personal note, Mari is Scottish-Canadian; she was born in Ontario, Canada, spent her childhood in BC, then lived in Scotland for two decades before moving to San Diego, California in 1999.
What people are saying:

More Than a Facebook Strategy
"Uber mentor Mari Smith. Coach, content curator and business sage. Mari delivers more than a Facebook strategy. Mari is one of the foremost social media thinkers on the planet. It is well worth joining her program."
~Lucy Miller, Perfumer — LucyMillerPure.com
Save Months of Research, Trial and Error


"Mari's Facebook courses are outstanding! The webinars are chock full of tips and insights for your Facebook success, the membership area is a gold mine of links, tools, and resources. What I love most is Mari's uplifting presentation style. You can't wait to get started once you watch these videos! Entertaining and easy to understand, yet profound and ready-to-use information. Mari's the go-to expert for Facebook, and it shows throughout the course. I signed up for "Facebook Money Mastery" the minute the sales link went online. You save months of research and trial and error!"
~Ralf Skirr, Business Consultant — internetbusinessmastermind.com

Incredible Expertise, Guidance and Support!
"Mari Smith wows you with her social media smarts but she touches you with her heart."
~ Shelley Miller, Home Exchange Expert — HomeExchangeExpert.com
Reached Business Goals, Opened New Doors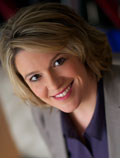 "Mari has been my mentor since I discovered Social Media, especially Facebook. I recently had the opportunity to participate in her Social Media Intensive … all I can say is — INCREDIBLE! The expertise, guidance and support Mari provided has not only inspired me to reach my business goals, but has opened doors that I did not think would be possible. She is an amazing business woman and a beautiful person both inside and out! I would encourage any business owner who wants to take their business to the next level to join one of Mari's programs – you will not be disappointed!"
~ April Heavens-Woodcock, Social Media Strategist — TouchingClients.com
Real Life Valuable Business Strategy


"I first discovered Mari Smith online and attended a few of her trainings; I gained very valuable information and amazing tips each time. But the biggest transformation in my business happened after I attended Mari's Social Media Intensive Training program. Not only did I learn valuable information that I implemented immediately in my business, but the connections I gained during that event helped me in ways that I couldn't imagine. Mari's knowledge in the social media arena is second to none. She mixes her teachings will real life valuable business strategy — that is the true asset I have gained from my experience with Mari. I signed up for her new Business & Beyond Club coaching program and can not wait to get started. Mari Smith is the real deal!!"
~Jacob Sapochnick – Immigration Attorney — h1b.biz
Got questions?
Please send an email to customercare@marismith.com with NYC Mastermind in the subject line and we'll respond as quickly as possible.
WANT TO ATTEND?
Come to this unique Social Media Mastermind Luncheon with Mari Smith for just $250.
Remember, spaces are limited to just 33, so be sure to register today! Just click the Add to Cart button below: