Monetize Your Facebook Videos, 45 Facebook Tips, Facebook Groups & More: The Social Scoop 2/24/17
BIG news from Facebook this week — the company is starting to roll out VIDEO MONETIZATION! That means YOU can make money from video ads placed in your own videos (uploaded videos + Live broadcasts). It's a limited roll out for now, but will become more widespread fairly quickly. Facebook just announced this:
All eligible publishers can now make money from in-stream video ads on their own websites and apps through Audience Network.
Plus, Pages or profiles in the U.S. can qualify to test ad breaks if they have 2,000 or more followers and have reached 300 or more concurrent viewers in a recent live video.
You can take your first ad break after having been live for at least 4 minutes. You can take additional ad breaks after a minimum of 5 minutes between each break.
Each ad break lasts up to 20 seconds.
Facebook is also testing the ability to go back and retroactively insert ad breaks into existing videos in your Facebook library.
This is potentially HUGE, folks! All the more reason to keep going with your VIDEO creation and LIVE broadcasts. 🙂
Monetize Your Facebook Videos, Including Live!

I'm delighted to have this new feature and just walked through the set-up. It was fairly easy, with numerous screens to fill out including PayPal or bank details, tax information, confirm agreements, etc. I can hardly wait to take this for a spin on my Page. I love doing Facebook Live broadcasts anyway.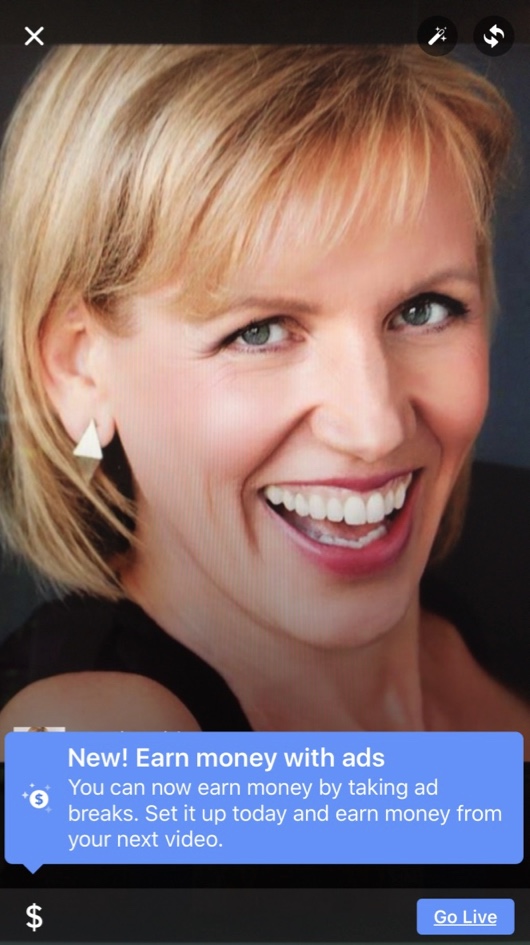 This Week's Top 3 Articles
1. 45 Best Facebook Marketing Tips for Businesses via Wishpond.com
Whew, I know 45 might feel like a LOT of tips to wade through. But this article is like a mini tutorial on improving your Facebook marketing. The 45 tips here will help you refine your efforts on Facebook so your page and posts are more effective. 
2. How to Build and Manage a Private Facebook Group via DigitalMarketer.com
Creating and maintaining a private Facebook group has a ton of benefits. You can use your Group as a premium bonus for members, provide customer support, and grow a community. This article provides instructions on how to create a group, decide on the level of privacy, establish guidelines, and much more.
3. 4 Ways to Drive Your Digital Strategy with Facebook Video Ads via ConvinceandConvert.com
Given the fact videos are the most effective type of content on Facebook, it makes sense that they should be an important part of your digital marketing plan. The key is to be organized, test often, and track the data so that you can improve reach and maximize conversion.
Meet Mari Around The World!
Gosh – only a few days left of February, eh! Are you getting excited for a lovely spring now? I have many events that I'm booked to speak at this year so far, and would love to meet you in person in various parts of the world!
Shh, official announcements to be made for my keynotes at these events… I'll share more details as soon as I can:
Dublin, Ireland – April 11-12
San Francisco, CA – April 23-26
Vancouver, BC, Canada – June 25-27
…more dates and cities to follow!
That's all for this week's issue of The Social Scoop. I hope you have an amazing weekend and week ahead!
Cheers,
Mari