How To Write Perfect Headlines for Your Social Media Posts
Copywriting is one of the TOP skills needed for social media success. Every post, tweet or status update is… a headline!
Crafting a compelling headline is the first step in getting your social media posts read. Without one, many readers might skip over your content.
"On the average, five times as many people read the headline as read the body copy. When you have written your headline, you have spent eighty cents out of your dollar." ~ David Ogilvy, the original "Mad Man" and founder of Ogilvy & Mather.
This week's lead article we've chosen for you is packed with great advice for crafting perfect headlines. We've also included a link to a mega list of blog title templates!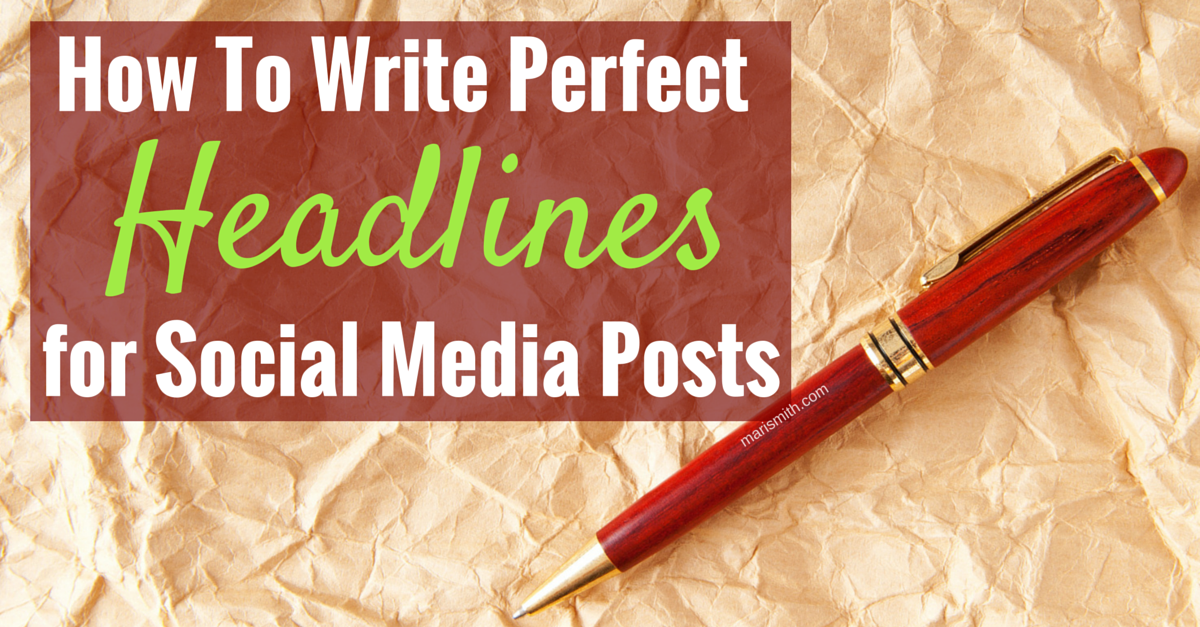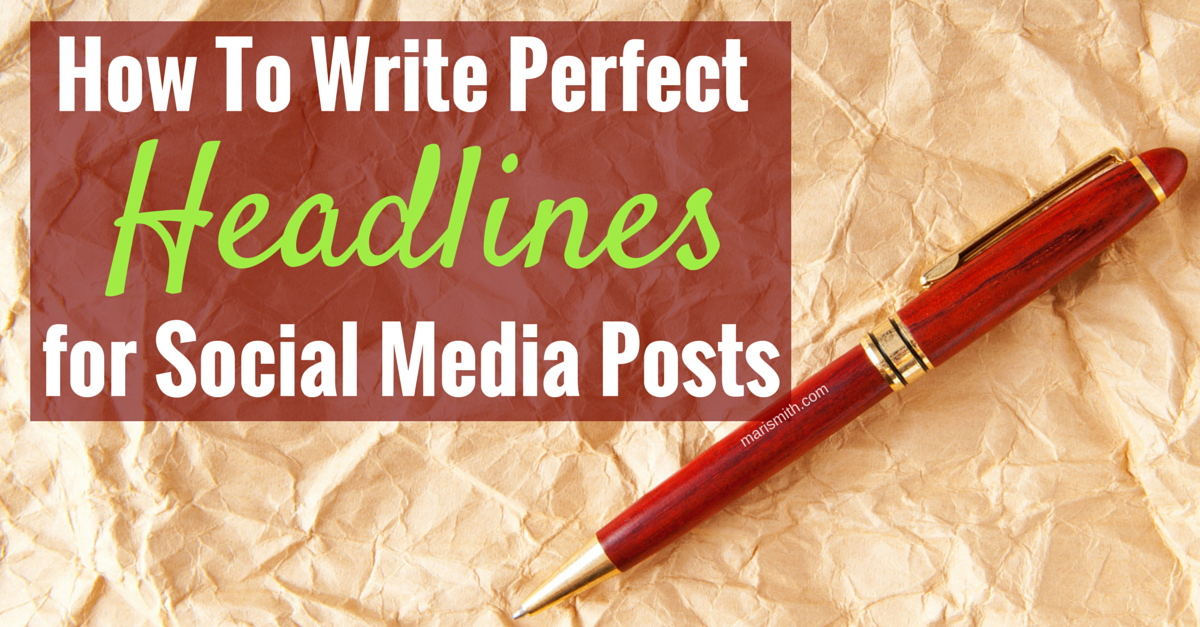 The blog version of this week's edition of THE SOCIAL SCOOP weekly newsletter follows below! If you're already subscribed, you'll continue to receive The Social Scoop via email on Fridays. If you're not yet signed up and would like to be, please enter your name and email in the box to the right (desktop) or below the post (mobile). Thank you!
Mari's Top Social Media Picks – March 20, 2015
Issue #141
Greetings!
Here are this week's top three articles we've hand picked for you!
1. How to Create Perfect Headlines for Social Media Posts
by Pam Dyer via CustomerThink.com
The headline of your social media posts is the first thing people see and, if it's not enticing, your readers will click off. You'll find plenty useful tips for writing good headlines in this article. Also, do check out this post from Twelveskip with more than 100 templates for your blog post titles!
How to Create Perfect Headlines for Social Media Posts http://t.co/SlmdNtTagf via @customerthink | Lots of fab ideas!

— Mari Smith (@MariSmith) March 12, 2015
via SocialMarketingWriting.com
From headline, to body to additional information this infographic provides helpful tips and stats about what goes into a good blog post.
via AndreaVahl.com
Retargeting your website visitors using ads is a *highly* effective strategy! Often, web visitors get distracted or don't decide to buy/sign up right away; so, retargeting helps keep that top-of-mind awareness and drive prospects back to your site. Tracking your website visitors so you can ensure they see your Facebook ads may seem like it's complicated (and counter-intuitive!), but when you read this step-by-step post you'll see that it's fairly straightforward!
Visit and share this post on Facebook below!
That's all for this weeks' issue of The Social Scoop. Here's wishing you a tremendous weekend and week ahead!
On a personal note, I'm SUPER excited to attend my friend Cynthia Kersey's annual Unstoppable Gala in Los Angeles, California. It's a wonderful cause to help raise funds to bring education and sustainability to people in developing nations. (I can hardly wait to wear my fabulous gown! And, what happens in LA … will be tweeted, Facebooked, Instagrammed! Ha!)
Plus, next week is the mega social media conference of the year with 2,500 people coming from all over the world!! If you're attending, I'll see you there.
Cheers!
P.S. Due to popular demand, my lovely friend and course leader extraordinaire, Jeanine Blackwell, is leading a free webinar again, "7 Steps to Creating and Launching a Profitable Online Course" – choose from March 20, 21 or 23. Register here.