How To Get Over Social Media Overwhelm with Agorapulse
5 Tips For Effective Social Media Management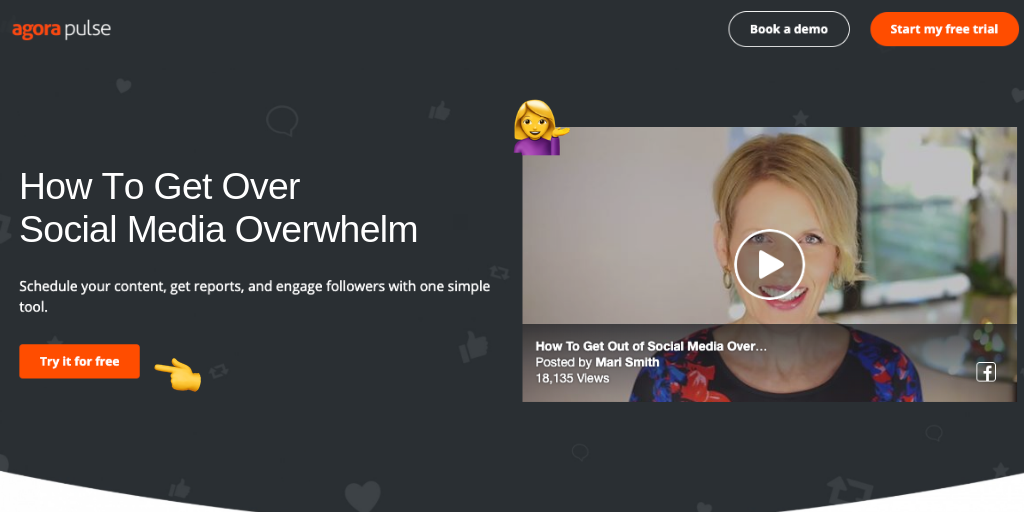 Social media overwhelm is among the top struggles faced by marketers today. The digital world never stops. Changes are happening 24/7 and, as a result, marketers are left feeling like it's impossible to keep up.
"There are just too many social media channels."
"There's too much content to keep up with."
"There are too many notifications to check."
"There are too many DM boxes to check."
"There are too many disparate tools and apps needed."
Can you relate?

If so, I've got good news for you, my friend!! It's time to say 'goodbye' to social media overwhelm for good, and 'hello' to social media management SIMPLIFIED!

Today, I'm partnering with my good friends at Agorapulse to bring you my 5 Top Tips for Effortless Social Media Management.

Enjoy this special Facebook Live broadcast and slides below, where I walk you through my five top tips for effortless social media management, plus showcase a live demo of my own Agorapulse dashboard.


1. Schedule
Trying to hand curate and manually publish your content on a daily basis is INSANITY! When you are spending all of your time curating and publishing, it often comes at the cost of engaging with your community.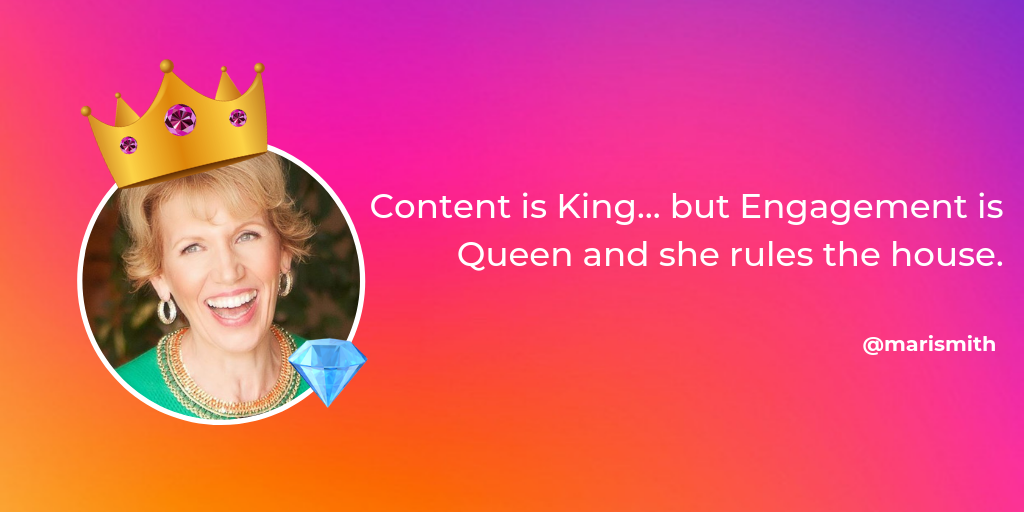 By scheduling out content across your favorite social channels, you remove the stress of knowing what to publish and when to publish. You have the security of knowing your content is going out consistently and you have the freedom to spend that extra time building meaningful relationships!

Agorapulse offers several options for scheduling your content, including the ability to repeat certain posts over the period of your campaign. One of the features my team and I love is Queues.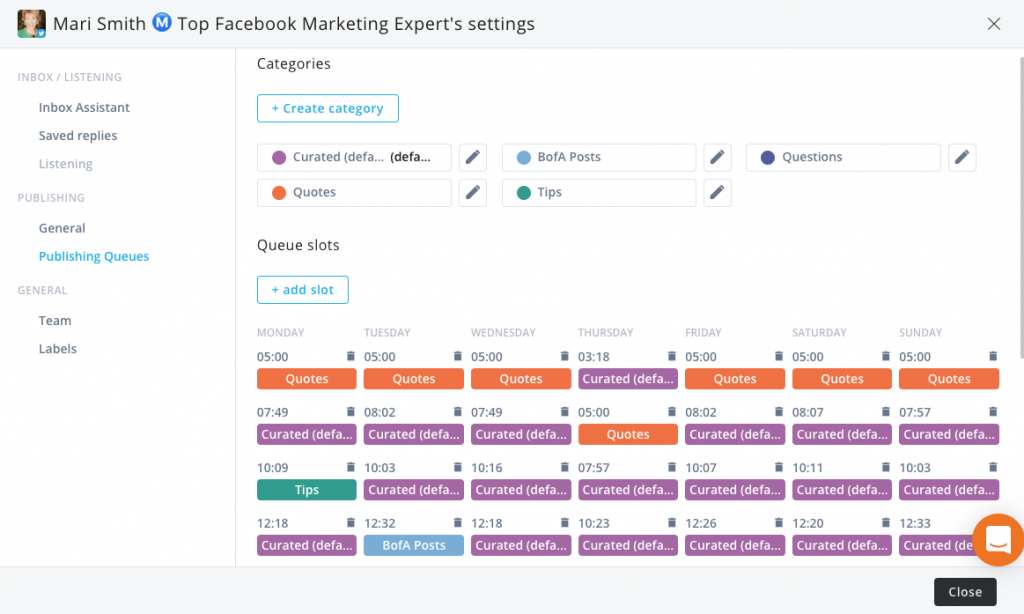 Queues allow you to use pre-set times and days that you want certain content categories to go out. When you add content in, you select the content category it belongs to, add to the queue and Agorapulse will make sure it goes out at the right time.

Scheduling FAQS

Which social platforms does AgoraPulse work with?

Facebook, Twitter, LinkedIn, Instagram and Pinterest. All the main ones!!



Can you Schedule on Instagram?

Yes. You can schedule feed posts and Stories! You can also manage comments. You can even see your Story stats!



Can you schedule to Facebook Groups?

Yes. There are no social listening capabilities but you can certainly schedule your Facebook Group posts.

Does scheduling to Facebook with a 3rd party tool affect reach?

No! This is a big misconception in the industry.


2. Listen
Effective social media management isn't just about posting content. It's about listening. You have to be listening for brand mentions, certain keywords, competitor content, and potential customers who are looking for your help.
The ways in which we listen differ depending on the social platform and its capabilities.
Agorapulse makes it really easy with their unified Social Inbox.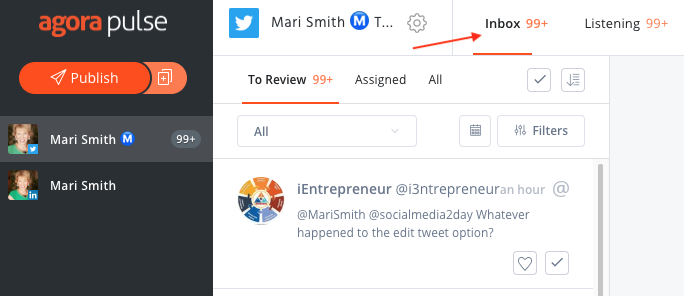 Twitter is the most effective simply because it's the most open. With Agorapulse you can listen for saved searches. You can even geo-fence any searches which is perfect if you're a local business.

With Facebook, you are able to monitor public mentions of your page. This is a great opportunity to show your presence and appreciation for those taking the time to talk about your brand.

Instagram allows you to monitor up to 30 searches. This is significant. You can really tune into your ideal audience and jump into conversations with them.
The only platform that is somewhat limited is LinkedIn as they don't provide access to any third party tools. Fortunately, you can still schedule your content on LinkedIn.

3. Discover
To be truly effective, you need to always seek out opportunities to discover more about your audience. Take the time to identify possible brand ambassadors, affiliates and 'superfans.'
How do you do this?
Agorapulse allows you to add labels to individuals.
For example, on Facebook, if someone comments on your wall often or DMs your page, the label 'Engaged' applies. If someone is talking about you a lot on their own page, this could be a prime 'Ambassador' contact.
On Twitter, the same logic applies. Mentions tend to indicate an individual is 'Engaged' whereas if they are retweeting your posts, it means they are promoting you to their own audience. They would fall under the 'Ambassador' category.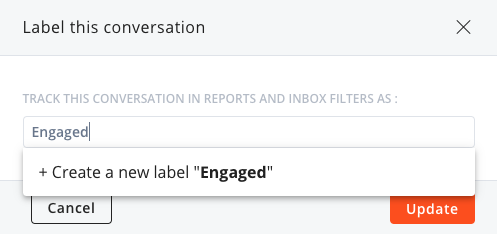 By applying labels you can really hone in on your audience and turn your interactions into far bigger opportunities that are mutually beneficial.
4. Simplify
I don't know about you but just the thought of signing in and out of every social platform leaves me feeling overwhelmed.
This is what I consider to be one the greatest features of Agorapulse. All of your social media channels in ONE hub!
No need for extra Instagram apps
No need for an editorial calendar + scheduling app + a listening tool + community management tool + reporting tool.
Agorapulse has it all!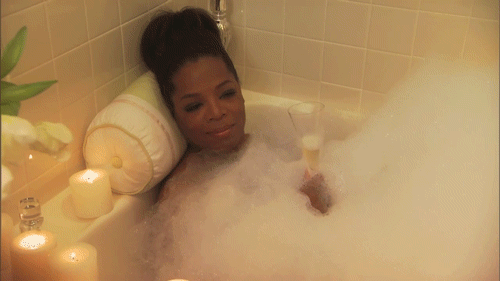 You only need one app for planning, scheduling, listening, community management and reporting! Think about all those hours each week you could be saving! Time you can use to invest in other areas of your business development… and/or some extra, much-needed self-care! 😉

5. Delegate
You don't need to do it all alone!
Agorapulse makes it really easy to delegate social media roles to team members. Roles include:
Admin
Editor
Moderator
Guest
You can also assign any comments and messages to team members. This can be really effective in situations where your team is handling your social inbox but come across a particular message that requires your attention.
It also works well for managing the content approval process.
Simply by implementing these 5 tips, social media doesn't have to be overwhelming – especially when you have a tool to support you each step of the way.
Take A Test Drive with Mari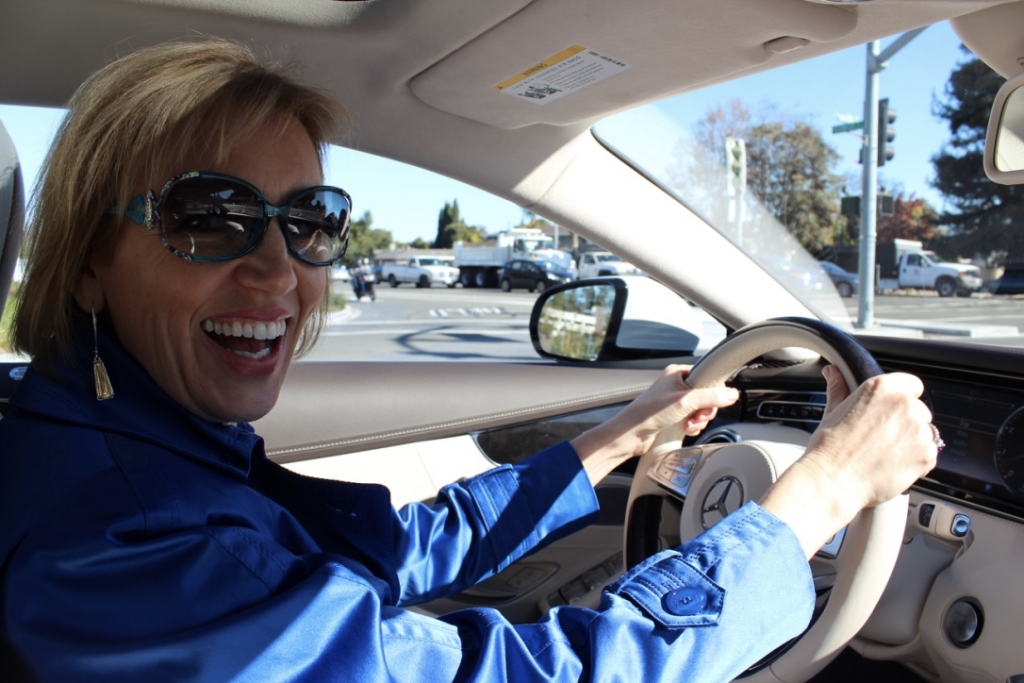 They don't say 'Mari like Ferrari' for nothing! Take Agorapulse for a completely free test drive and SAVE 20% off any monthly plan for the first full year! (Teehee, okay, this is a Mercedes… during a wonderful influencer test drive day I had in San Jose back in 2015. Got to test a self-driving Mercedes, too!)
Simply go to agorapulse.com/marismith

Use code marisave20.
You can start with a full 14-day free trial if you wish… or you can even extend to 28 days upon request!
So what are you waiting for, friends? It's time for you to reclaim your sanity, save time and manage your social media the effortless way!
FULL DISCLOSURE: Mari Smith is a paid Brand Ambassador for Agorapulse.