How The Facebook Local App Affects Local SEO, Messenger for Business & More: The Social Scoop 12/2/17
Here are my top two Facebook updates for you to know this past week. Plus, check out my fun Facebook contest!
Facebook's New Messenger Broadcast Interface
Facebook has internally developed "Messenger Broadcast," a self-serve mass-messaging interface that lets businesses send marketing messages to users. Wow, my friend, this has much potential, assuming Facebook rolls out such a feature carefully so as not to upset users with too many business messages. Ha! At the moment, chat bot systems such as Manychat and Chatfuel are really gaining traction and, thankfully, Facebook puts certain restrictions on overdoing promotional messages.
Facebook Group Cover Image Dimensions
If you recently noticed your Group cover image suddenly changed dimensions, you're not alone. Facebook's official new recommended size for group cover photos is 1,640×856 pixels (or 1.91:1 ratio). However, there's a strong argument for why 1920×1080 pixels (16:9 ratio) is a better solution! You'll likely need to re-do your Group cover image; try Canva or Adobe Spark Post!
Ho ho ho – it's Facebook Contest Time!
I'm running a fun prize drawing on my Facebook Page! Just comment on this post for a chance to WIN video gear or a Facebook app to optimize your marketing! Winners drawn at random on Tuesday, December 5, 2017 at 3pm PT. No purchase necessary.
This Week's Top 3 Articles
1. How Facebook Local Will Affect Local SEO via Marketo.com
Facebook's new 'Local' app is a much-improved version of the Events app. It's potentially a TOTAL game-changer for local businesses. Local is a bit like Yelp + Foursquare + Meetup + your Facebook friends' preferences and other useful factors added into the ranking algorithm. Facebook Local has quickly become one of my new favorite Facebook apps; I did a live demo of the app on my Page recently. (Local is currently only available in the US, on iOS and Android.)
2. 330 Million Used Messenger to Contact a Small Business for the First Time This Year via SmallBizTrends.com
In a recent study, Facebook found that "messaging is a core part of everyday life: 80 percent of adults (age 19-64) and 91 percent of teens (age 13-18) across the globe message every day." The use of messaging is expected to rise. Make sure your business is using messaging to connect with customers to stay ahead of the curve in 2018 and beyond!
3. How to Build the Right Content Marketing Strategy for SEO Growth via Moz.com
Search Engine Optimization (SEO) is about much more than using the right keywords. By creating content that focuses on your audience and their needs, and how your business can help, your efforts are much more likely to convert.
That's all for this week's issue of The Social Scoop. I hope you have a fabulous week ahead!
Brand new LIVE online training course – how to increase your reach, results and revenue using video on Facebook! Get the support you need to maximize video + ads on Facebook. Save $400 when you register by Dec. 5th, 2017.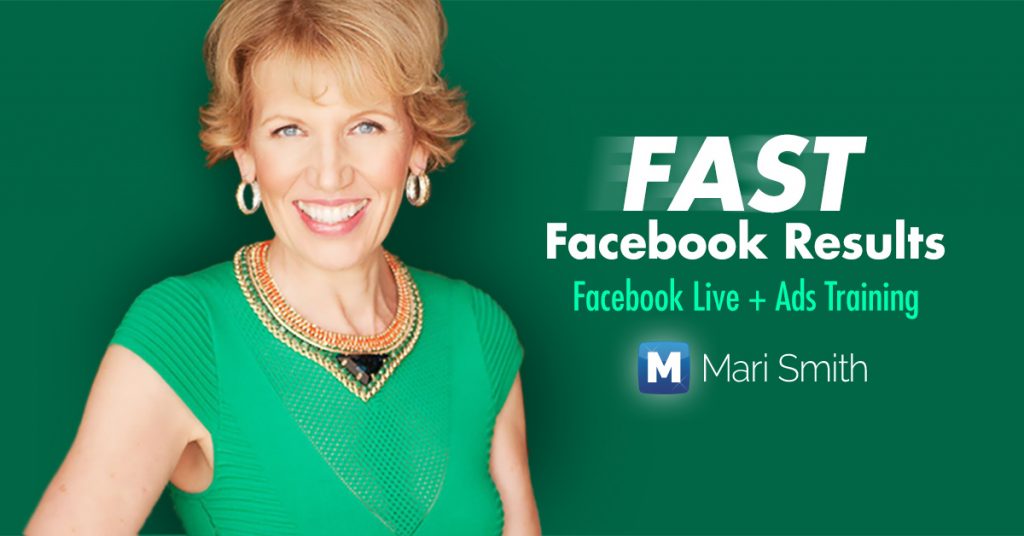 Free Resource: VIDEO GEAR LIST
P.S. Did you download my VIDEO GEAR LIST yet? If you haven't already, go get this fabulous free resource designed to help you get started with professional equipment for quality Facebook Live video broadcasts! The 28-page PDF is divided into 3 sections: Lighting, Microphones and Cameras. I know you'll find it super valuable.