Handling Negative Facebook Reviews, Paid Lead Campaign Ideas and More: The Social Scoop 3/15/17
Greetings,
First, a quick announcement: If you're coming to Social Media Marketing World 2017 with 3,000 attendees (and/or you live in the So.Cal. area!)… come join me the day after for a fabulous half-day event with a small group (35 max!): Facebook Business Briefing & Brunch with Mari Smith & Friends – March 25th, San Diego, CA.
Meantime, as for Facebook news, so much is happening as always. In a recent analysis, Facebook discovered that "people gaze 5x longer at video than at static content on Facebook and Instagram."
Have you tested out the new Facebook Messenger Day feature? Facebook just released this nifty 'Snapchatesque' feature last week. I did a full review and live demo on this Facebook Live broadcast, as well as a live demo of Amazon's mobile app camera scanner (and what that has to do with Messenger!).
From a marketing viewpoint, I see there's potential for top-of-mind-awareness, similar to the Instagram Story 'bubbles' at the top, and the new Facebook video tab on mobile with the same type of circles up top. And, of course, it's yet another place for eyeballs… and ad placements… eventually!
The Most Effective Ways To Use Facebook Live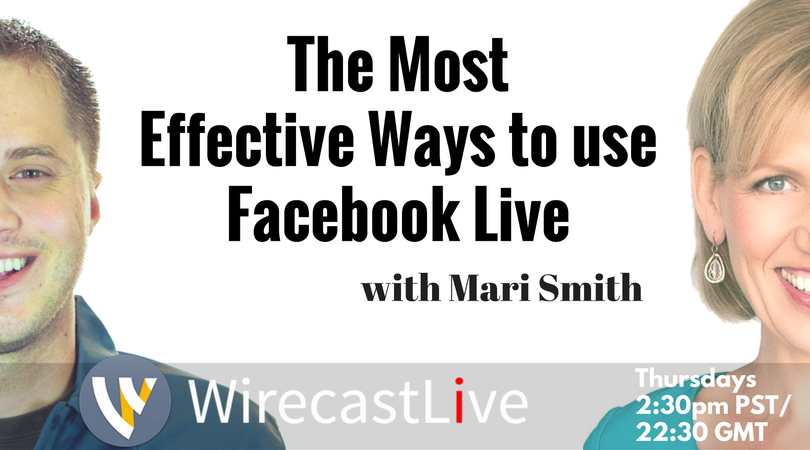 Newsflash!! I'm super excited to team up with my friends at Telestream Wirecast for this live Facebook broadcast (totally free, of course!). Join host Andrew Haley and myself on Thursday, March 16th at 2:30pm PT / 5:30pm ET where I'll be sharing key takeaways for maximizing your Facebook marketing, including Live video. PLUS, Wirecast and I will co-produce an eBook after the show "The 2017 Ultimate Guide to Live Streaming on Facebook" …and we'll send a copy totally free to all folks who register here.
This Week's Top 3 Articles
1. What Should I Do with Negative Reviews on My Facebook Page? – via AgoraPulse.com
Negative reviews online are simply a part of doing business in today's world. What makes a difference to your customers is how slip-ups, and consequently negative reviews, are handled. What's the "right" thing to do? Well, that depends on your business and the type of review you receive.
2. 5 Paid Facebook Campaign Ideas to Increase Lead Conversion – via SmartbugMedia.com
Using Facebook ad campaigns to gather leads is a great way to get results. Looking for examples on how other businesses go about doing that? You'll find helpful ideas and inspiration in this post.
3. Update on Social Media 'Buy Buttons' – via IgniteSocialMedia.com
What ever happened to Buy buttons? They were a big deal when they were first launched in 2014 but for some reason they didn't take off like people thought they would. In fact, Twitter has already eliminated them. Check out this post for the reasons why, and their possible future!
Meet Mari Around The World!
I'm delighted to be booked to speak at so many fabulous events around the country and the world. Several more events are now confirmed since last week; I'd love to meet you in person at any of these events!! 🙂
Social Media Examiner's Social Media Marketing World 2017, San Diego, CA March 22-24 (Virtual Tickets also available)
NEW!!! FACEBOOK BUSINESS BRIEFING + BRUNCH with Mari Smith & Friends, San Diego, CA – March 25 (Immediately following SMMW17, limited to 35 attendees)
Social Media Summit, Dublin, Ireland – April 11-12
Event in San Francisco – April 18
Event in Las Vegas – April 20
Marketo's Marketing Nation Summit, San Francisco, CA – April 23-26 (featuring Queen Latifah & James Corden!)
International Bowl Expo, Nashville, TN – June 18-20 (featuring Shaquille O'Neal!)
Unbounce's Call To Action Conference, Vancouver, BC, Canada – June 25-27
…more dates and cities to follow!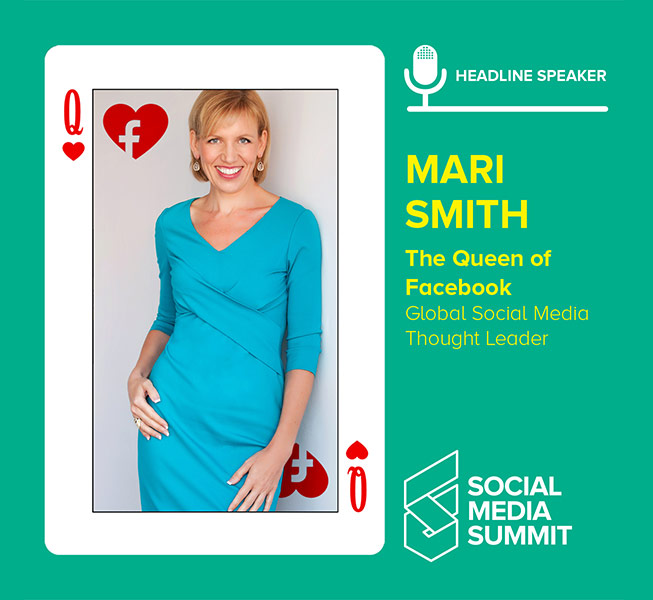 That's all for this week's issue of The Social Scoop. I hope you're enjoying a wonderful week!
Cheers,
Mari