VIDEO GEAR LIST – special free download
 Download the Video Gear List here
Get instant access to my new VIDEO GEAR LIST. This fabulous free PDF is packed with my own list of equipment that I use in my professional home-office studio and everything I take on the road for a professional mobile studio! Tap/click the button below.
My all-new FAST Facebook Results program is ideal for SMBs, entrepreneurs and business executives looking to maximize and monetize Facebook video and Live broadcasts through organic and paid efforts.
This will be my most EPIC training program so far and I can hardly wait to unveil what my team and I have been working on for the past several months for you!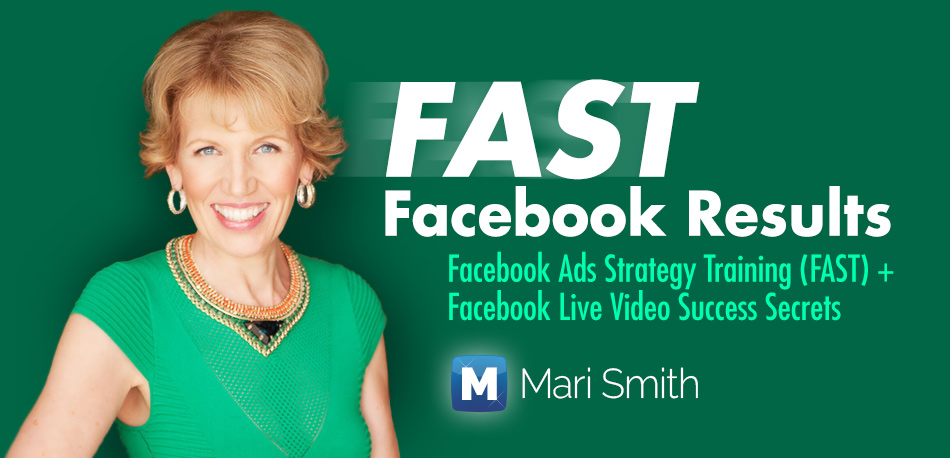 My new program comprises a two-for-one deal!! Facebook Live Video Success Secrets + F.A.S.T. Facebook Ads Strategy Training.