Facebook Fan Page Notifications With Hyper Alerts Free App!
Often when businesses set up a Facebook fan page they don't necessarily have the time to monitor the page regularly for fan activity. Notifications of fan posts and comments would be ideal for so many small businesses and/or new fan page owners.
Fan page notifications have been sorely missing on Facebook. (I always figured it was a sheer volume issue. Could you imagine fan pages that frequently get anywhere from a few thousand to tens of thousands of comments on each post receiving notifications from Facebook? Think of pages such as Vin Diesel, Ellen DeGeneres or Starbucks! That would create a mega notification logjam.)
Many Facebook users have been eagerly searching for a solution. There are certainly plenty of social media management tools and services out there – some free, some for a fee. But, how about a nice, simple, clean email alert any time a fan posts or comments on your wall?
Introducing…

Voila – a beautiful and exciting new app that sends you an email for all posts and/or comments on your Facebook fan page. The app is called "Hyper Alerts" and is currently in public beta. Hyper Alerts was created by Are Sundnes for Hyper Interaktiv in Oslo, Norway.
I must say, I love the graphic design, clean and simple layout, and super easy set up and navigation!
Step 1 – Sign up:
Go here to sign up: http://alerts.hyperinteraktiv.no/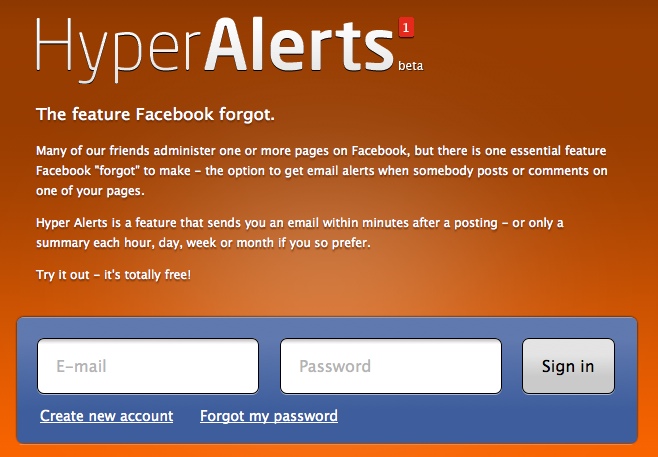 Step 2 – Click the "+ Add new alert" button: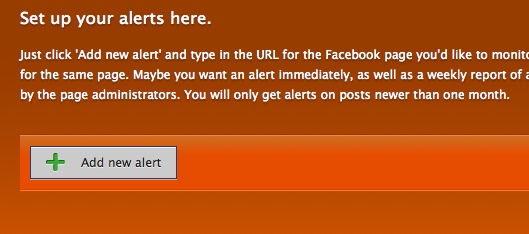 Step 3 – Enter the address of your Facebook fan page: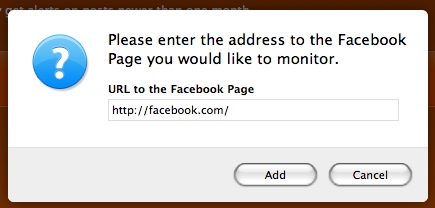 NOTE: The system does not use Facebook Connect and does not need access to your personal data. Love that!
Step 4 – Select your four settings:
Choose from four different settings: the frequency of alerts, fan posts, fan comments, and your own content. Click save.

Step 5 – Keep an eye on your email!
Even the emails are beautiful: clean and simple with the exact view of what you'd see on your Facebook wall. Plus, they are all text (not an image of the text) so, guess what? Yes, that means your fan page content can now be archived and is searchable! All links are active, too.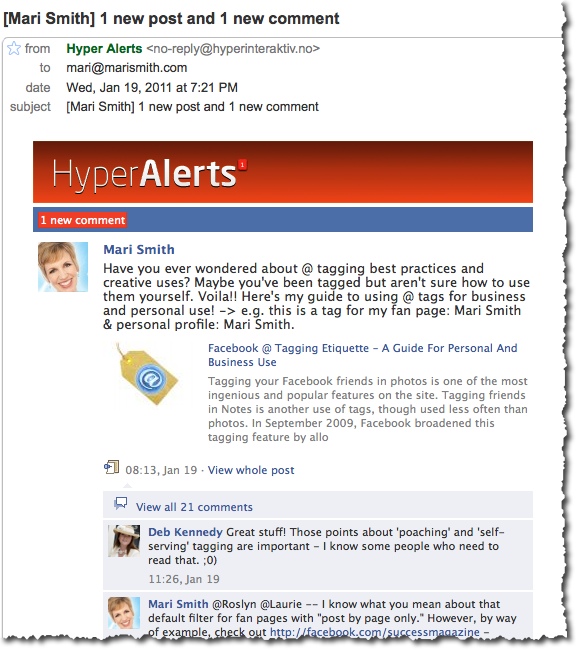 Pros:
Hyper Alerts does not require access to your Facebook account.
It's free.
It's a beautiful and easy-to-use interface.
You can easily monitor multiple Facebook fan pages. ("Add as many alerts as you like," says Hyper Alerts!)
You can set up multiple alerts for the same fan page – e.g. receive alerts immediately for fan activity, plus a weekly (and/or monthly) report.
PLUS, you can archive your fan page content! By receiving emails with all your Facebook page content and activity, you now have a *searchable* archive! YES – this is reason enough for me to sign up and just filter the emails to a folder. 😉
Cons:
Perhaps the ability to reply to fan posts right within your email would be handy.
Other than that, I can't see any downsides to Hyper Alerts – try it out and let me know if you find anything not to like about this fabulous app!
Huge props to one of my Facebook community members, Erik Eskedal, for the tip about Hyper Alerts. This blog post is completely unsolicited and unpaid; it's simply a wholehearted review of the fabulous Norwegian peeps' great app. I hope they have tremendous success with it!
Other Facebook activity alert systems
Alternative solutions for Facebook fan activity alerts include: the Fan Page Notifier app and Page Notifier app.
Plus, the awesome Postling app which is a complete social profile management system I'll be reviewing in a future blog post.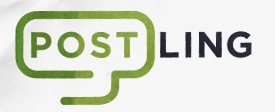 In addition, you'll receive notifications right inside Facebook any time you a) like your own posts or b) @ tag your personal profile in posts. These two methods only cover fan comments though, not fan posts.
There's also Google alerts which isn't as reliable, though you might give it a whirl. Try this search string: ago site:http://facebook.com/yourusername. (Make sure there is no space between site:). This will pick up from the timestamp where it always says "xx minutes ago." Use this method for any keyword alerts too – you're basically asking Google to search your fan page for whatever you wish. I would recommend against using this method alone.
So, there you have it, a very exciting new app to try out!! Do let me know what you think and if you use Hyper Alerts how it works out for you. Anything else you'd like to see added to the app? Let me know in the comments below!
Recommended reading: