How To Contact Facebook: A Directory of 120+ Forms
[Last updated: October 2021] If you've ever had reason to contact Facebook, chances are you may have felt frustrated at how difficult it is to get any real support. For example, whether you've been locked out of your Facebook account, your account got hacked, your Facebook Ad Account got shut down for no good reason, you've discovered a bug,  or you need a profile of a deceased loved one to be memorialized, then you'll definitely want to contact Facebook.
However, getting any semblance of a response from a real person at Facebook seems impossible.
HOW exactly do you reach someone at Facebook and how do you actually get a response? I've got you covered in this directory that I first started in 2010 and my team and keep updated!
Facebook used to provide a modicum of support via a series of email addresses, e.g. info@facebook.com. However, in an effort to better serve its members and scale the support, the only way to reach Facebook is through a VAST array of custom forms. Thing is, all those forms are scattered throughout the Help Center and you can often go on a complete and utter wild goose chase attempting to find the right one. Grr!
Help is at hand! My team and I scoured Facebook (and Google!) for you and have compiled this helpful directory of Facebook's contact forms. As we become aware of more, I'll add to this directory.
UPDATE: Use Facebook's guide to show you exactly where and how to report abusive content or spam on Facebook. How To Report Things.
Are we connected on Facebook?

🙂

First, to receive Facebook marketing tips, news, resources, and sense-making updates via regular Facebook Lives, and/or to ask any questions you may have, please follow my Facebook Page here:
---
PLUS, my fellow small business owners, social media professionals, marketers and entrepreneurs, you're invited to join my Social Scoop Facebook Group with 18k members and tons of peer support. My team and I moderate this group very closely to ensure a strong culture of high quality, positivity, transparency, inclusivity, compassion and helpful support. 
Mari Smith's Social Scoop
---
PLEASE NOTE: Comments have been closed on this post as I am unable to personally respond to requests for additional support with trying to contact Facebook. I do not work for Facebook.
To quickly search through this directory, simply use the "Find" feature on your browser (usually Ctrl + F on PCs or Cmd + F on Macs).
Facebook Security – Hacking, Phishing, Scams, Abuse
**NEW!!** See this blog post (published 10.21.21) packed with resources, tips and help to reclaim your hacked Facebook Account, Page, or Business Manager along with steps to protect and secure your account: Facebook account hacked? Business Manager hacked? Here's how to get help.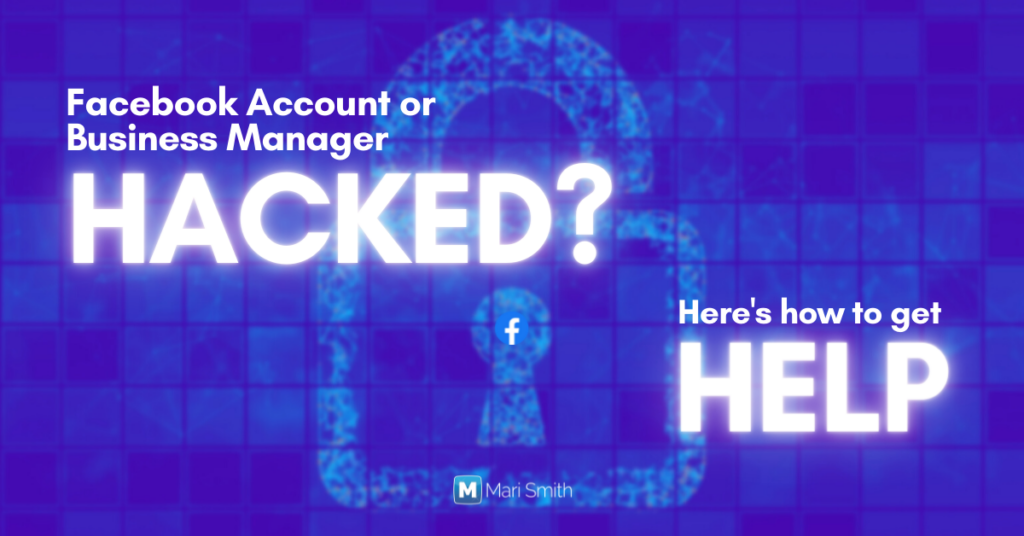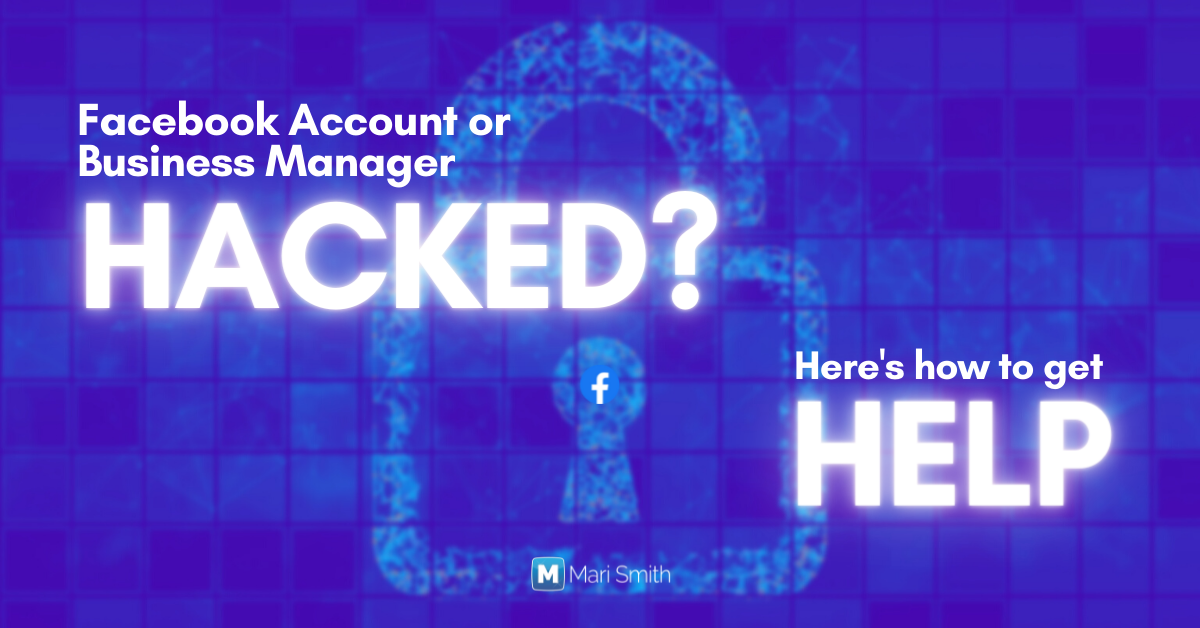 If you're unable to get into your Facebook account because you believe it has been hacked, immediately go to facebook.com/hacked and follow the instructions.
To report any kind of abuse or violation, go to Report Something on Facebook and find your specific issue there.
See also these two Facebook Pages for support on Security and Safety:
NOTE: if you or someone you know is in physical danger of any kind due to bullying, harassment, stalking, threats etc., contact your local police immediately.
Facebook's Page Guidelines
Facebook's Brand Permissions
Facebook's Terms and Policies
General Support
Here are all the links to general areas of support:
Page Name Change
Report That Your Facebook Personal Account or Page was Disabled
Facebook disables both personal Profiles and Pages for violating its Terms of Use. The company can often be rather heavy-handed though – and that's mostly because it's all controlled by AI on the first pass. Use one of these forms as appropriate to submit a report:
Report Issue with Confirming or Identifying Your Personal Account
Restore Content After Your Account Is Reactivated
Claim/Find Your Official Page
Get Help With Facebook Groups & Events
Report Problems with Uploading Photos and Videos
Trademarks and Copyright
See also this INTELLECTUAL PROPERTY Help Center page.
Get Help With Facebook Mobile
Get Help With Facebook Ads, Ad Credits / Report A Facebook Ad
If you have a general question about Facebook Ads, contact the Facebook Ads Team here: Ready to Start Advertising?
Submit Your Facebook Ads Success Story! If you'd be interested in having Facebook develop a Facebook Ads case study about your experience, write a description within 500 words as to how Facebook Ads helped you. You'll receive a $50 Facebook Ads coupon if Facebook use your success story! Share Your Business Success Story!
Report an ad next to a profile, group, photo or other page within the site
Report an ad you saw when you were using a Facebook application

Get Help With Facebook Payments
If the payments functionality has been temporarily disabled on your account, use this form: Disabled Payments.
Report Bugs and Error Messages
Include a screenshot whenever possible. There's a browse/upload file for the image on certain forms where appropriate.
Report Hacking, Malicious Links, Scams
Report Offenders
Report Unauthorized Content of Minors
Report When A Friend/Family Member Dies – Memorialize a Profile
Submit Suggestions to Facebook
See the directory of Suggestion forms on Facebook here.
Delete Your Account
I trust this compilation is helpful to you!
Remember, you can often find solutions to your issues by doing a simple search of Facebook's Help Center. Use the appropriate forms listed here in the event you cannot find a solution and need to contact Facebook.
PLEASE NOTE: Comments have now been CLOSED on this post. Please do not call or email my offices with Facebook issues, as I am unable to provide Facebook tech support, due to sheer volume and due to the fact I do not work for Facebook so am unable to provide direct assistance with various issues. If you are unable to contact Facebook directly through any of these forms, unfortunately, you just need to keep trying. Thank you!