Lessons from Top 2017 Social Media Posts, Video Marketing Trends for 2018 & More: The Social Scoop 1/9/18
This is going to be a very active and exciting year for all things Facebook.  Just today, my friends at Cheddar TV broke the news about Facebook's launch of a new video chat device called "Portal" that will retail for $499.
#CheddarScoops Exclusive: Facebook is diving into the home device market with a video chat product named "Portal" that is expected to cost $499. #CheddarLIVE $FB pic.twitter.com/kFd3aherB4

— Cheddar (@cheddar) January 9, 2018
Facebook's Andrew Bosworth ("Boz"), VP AR/VR, retweeted Alex Heath—Senior Reporter at Cheddar TV who broke the news this morning—with the following note, "Can't comment on speculation but can confirm it's going to be an exciting year for AR/VR."

Can't comment on speculation but can confirm it's going to be an exciting year for AR/VR. #F8 https://t.co/OGY3e1mMwc

— Boz (@boztank) January 9, 2018
See also more details on my post.
And, did you hear about Mark Zuckerberg's personal challenge this year? Previous years' challenges have included reading lots of books and visiting lots of US states… but this year, he's setting out to 'fix Facebook!'
Well, to fix many of the major issues plaguing Facebook. I hosted a Facebook Live the other day to discuss What is top of your Facebook fix-it wish list for 2018? Over 13,000 views and 360+ comments. I'd love to see this being the year Facebook finally provides a dramatic improvement in their customer service for SMBs, in particular. This is certainly a common request.
This Week's Top 3 Articles
1. We Studied Our Top Social Media Posts of 2017. Here's What We Learned. via Buffer.com
The start of a new year is a great time to look back on your marketing efforts to see what worked and what didn't. My friends at Buffer studied the top posts in each of their social media profiles and their most shared blog posts. Their detailed analysis is super helpful!
2. Video Marketing Trends for 2018 via ThreeMotion.co.uk
Video marketing is here to stay and it's clear that in 2018 it will continue to be an essential part of marketing plans for businesses of all sizes. What can we expect, and plan for, in the coming year? More live video, 360 degree video, and square video to name a few.
3. How to Launch a Sequential Facebook Advertising Campaign via TopDogSocialMedia.com
A specific audience, a tailored message, and a good story all come together in a successful sequential ad campaign. Sequential ads work better than simple sales messages because they entice your target to find out more — eventually leading, rather than pushing them to the desired outcome.
That's a wrap for this week's issue of The Social Scoop. I sure hope your 2018 is off to a fabulous start!! Wowee, mine sure is — it's been a whirlwind, actually. I feel like I packed in an entire month's worth of work in the first four business days of the year last week. LOL! Phew.
Get Results With Facebook Video… FAST!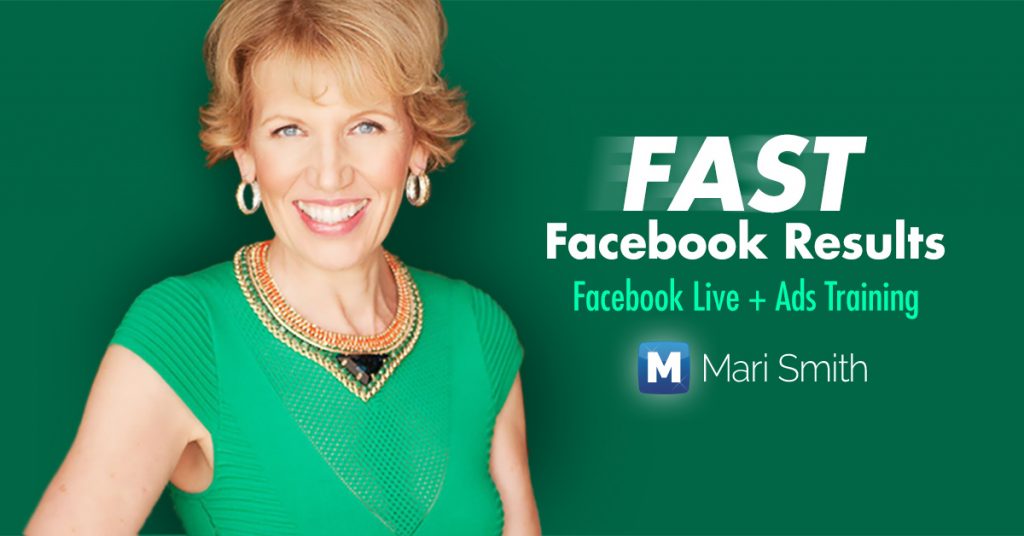 My newest online Facebook training program is under way — and there's still time to quickly catch up! Here's a quick peek at the first three Modules:
MODULE #1 – GETTING STARTED…FAST!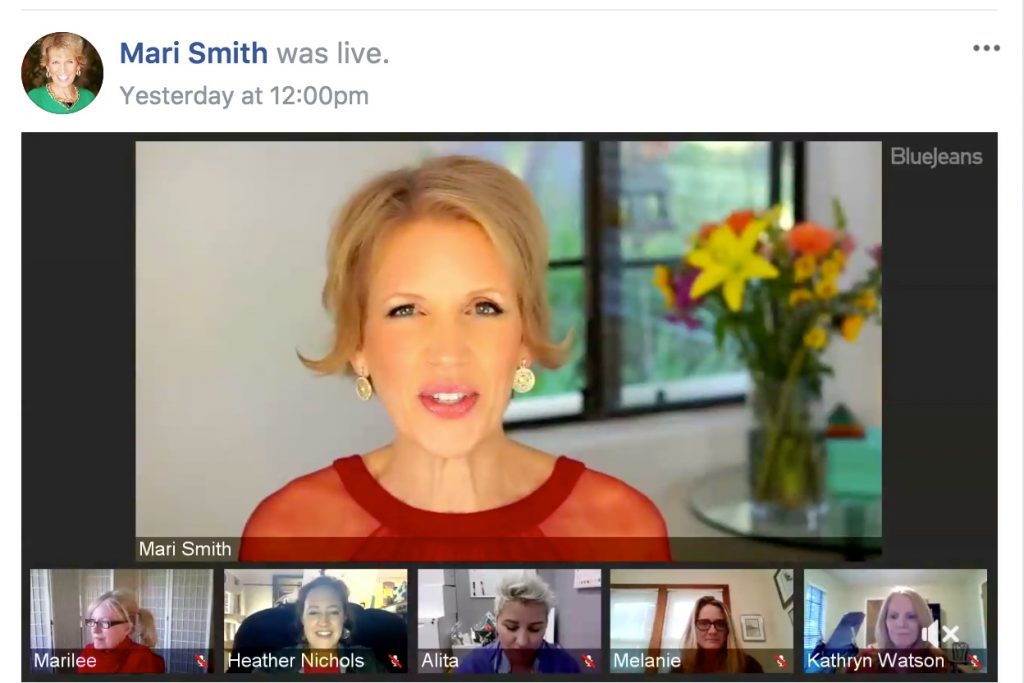 MODULE #2 – THE BEST VIDEO APPS & TOOLS TO USE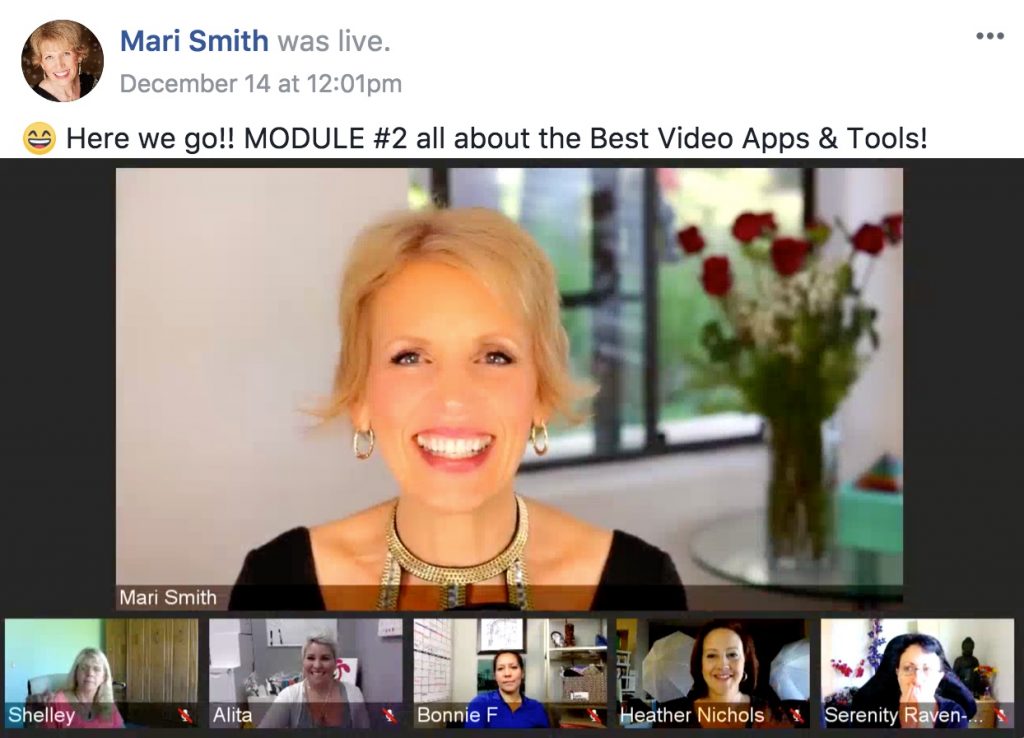 MODULE #3 – REFINING YOUR CUSTOMER AVATARS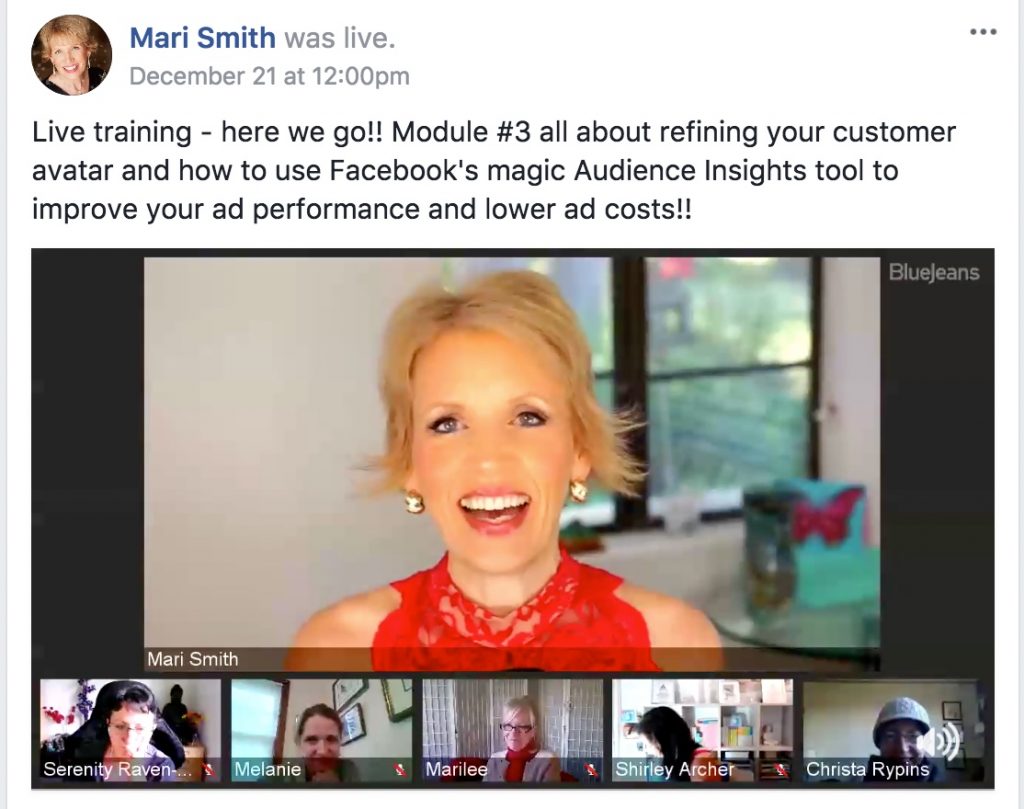 Want to learn how to increase your reach, results and revenue on Facebook? There's still time to join my FAST Facebook Results program! Most businesses struggle to optimize and monetize video. My new program is designed to help you quickly grow your reach, results and revenue using video on Facebook. Find out more here…
Free Resource: VIDEO GEAR LIST
P.S. Did you download my VIDEO GEAR LIST yet? I designed this fabulous free resource to help you get started with professional equipment for quality Facebook Live video broadcasts! You'll find 3 important sections: Lighting, Microphones and Cameras. I know you'll find it super valuable.
 Download the Video Gear List here + find out more about my brand new FAST Facebook Results Program!
Get instant access to my new VIDEO GEAR LIST. This fabulous free PDF is packed with my own list of equipment that I use in my professional home-office studio and everything I take on the road for a professional mobile studio! Tap/click the button below.