Social Media Marketing Best Practices In Twitter's Open System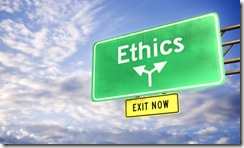 I recently dealt with an unfortunate situation where one of my tweets was retweeted with the link replaced by the retweeter, thus implying I was endorsing his site (otherwise known as "retweet hijacking.") You may have read my post (which I have since taken down – read on to find out why.)
My first reaction was one of utter disbelief. How someone could so openly "hijack" a tweet and infer my endorsement without anyone noticing, I don't know. Maybe it happens more often than I realized; this was my first experience – I'd never heard of it before.
I figured the best way to approach this situation was via DM (direct message), however – long story short – the matter seemed to get out of hand with a barrage of unpleasant DM's and @ messages from the hijacker directed to me; I then chose to write a blog post about what happened.
I also chose to identify the tweet hijacker by name. This caused further controversy in the Twitterverse; over 60 comments were left on my post and though 90% of my community seemed to support the decision to out the hijacker, 10% didn't. Fair enough.
My intent in highlighting this incident was to educate others as to some unethical practices going on in Twitter and to rally support in not allowing this kind of behavior.
Could I have achieved my objective without naming names? Yes. Would I have made different choices in retrospect? Possibly. The way I see it is this: Twitter is already an open system; we are all "out" whether we realize it or not.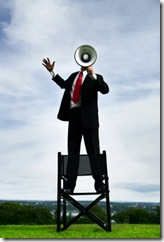 It transpired that the person tweeting was a hired webmaster – to be the voice of a well-known, reputable company (I've since discovered).
A loyal customer got wind of the hijacking situation and alerted the company. The Assistant Vice President and President of the company contacted me directly. I ended up having a pleasant phone conversation with the President tonight. He was very apologetic, courteous and kind. I have a much better understanding for this company, their outreach and normal business practices.
As a gesture of goodwill, I assured the President I would edit my blog post to exclude his company's name; however, I chose to take the entire post and all comments down instead. I'm grateful to all commenters who took the time to read my post and provide their valuable contribution.
What can we learn from this situation? Here's what I believe:
One very important lesson from this scenario is how vital it is to properly assess who is the voice and face of your company.
Reputations need to be monitored rigorously by everyone from the solopreneur to Fortune 500 companies. (For the best book on managing – and repairing – reputations, see Radically Transparent by Andy Beal and Judy Strauss.)
When there is a situation to deal with, do so quickly, courteously and effectively.
What are your thoughts? How would you react to someone intentionally hijacking/misrepresenting your tweets… or any message, for that matter? Do you think business best practices transcend all mediums and, if so, how do we uphold those practices in new media?