Oprah On Facebook and Twitter: Bring On More Global Leaders
I've been eager for Oprah to join the Twitterverse for some time. As you can see by this fun comic strip I made back on September 24, 2008, my cartoon self was enthusiastically encouraging cartoon Oprah to join Facebook and Twitter!!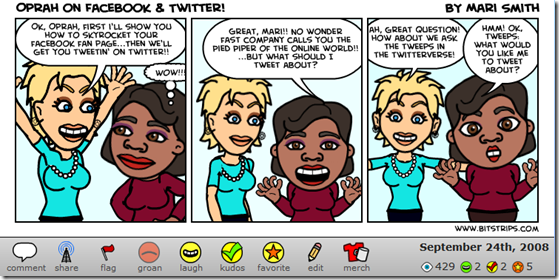 Yesterday on the Oprah and Friends show, even with celeb guest Ashton Kutcher (@aplusk on Twitter) and Twitter's CEO Evan Williams (@ev), Oprah seemed to be getting to grips with what exactly Twitter is, how to use it, why anyone would want such a large following (one million plus) and what to say! But, I do believe she's starting to catch the vision.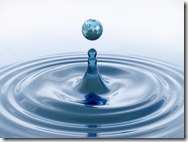 Here's the thing: can you imagine the even bigger difference we can make on the planet individually and collectively when more and more visionaries, enlightened leaders and luminaries fully integrate the power of social networking sites like Facebook and Twitter?!
On Monday, I had the absolute privilege of leading a social media webinar for the Transformational Leadership Council (TLC), with cofounders and members including Jack Canfield, Marie Diamond, DC Cordova, John Assaraf, Raymond Aaron, Hale Dwoskin, Ivan Misner, Donna Steinhorn, Jim Bunch, and many more. I am deeply moved at the power of what I'm starting to call Conscious Social Media and Mindful Tweeting.
See, everything matters. Everything counts. It's all energy. It's the ripple effect, or the BUTTERFLY EFFECT.
"The flapping wing represents a small change in the initial condition of the system, which causes a chain of events leading to large-scale alterations of events. Had the butterfly not flapped its wings, the trajectory of the system might have been vastly different." [From Wikipedia]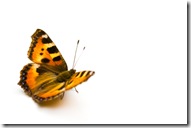 What if more people on Twitter and Facebook really stopped to think about their messages and how much impact even one tweet or Facebook wall post, for example, can make to a person's life?
I actually believe having a large following — online or offline, but particularly through social media due to the rapid uptake — is a big responsibility. But not responsibility from a point of burden, but of joy and purpose. Surely we can use these mediums to create more good.
I'd love to hear your thoughts below: do you think social media is helping to transform the world? To raise the consciousness of the planet? Do you think those who are already global leaders and have large followings outside of social media have a greater responsibility when joining sites like Twitter? Do you have any wonderful stories to share of how something has touched your life through social media?