[UPATE: Thank you for your interest in ISMA – this organization is in process of being dissolved. You may read about the transition below. If you were a member of ISMA, you will continue to receive access to all materials via my website on a special platform – please keep an eye on your email Inbox for information.]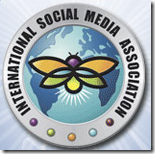 This is not an easy post to write, but here goes — after much deliberation, my partner in ISMA and I have decided to dissolve the International Social Media Association. There are many reasons behind this decision and it was certainly a tough one to make.
Mark and I have enjoyed this journey together since September 2009 and are most grateful to our more than 3,000 members. Between the tw
o of us – along with Mark's entire family – much effort has gone into building ISMA to this point.
However, like I say, for a number of reasons we have chosen to wind up our partnership and ISMA.
All our members received a special, heartfelt email message this morning with details of our announcement.
Live Q&A Broadcast
In order to communicate the transition of ISMA in person and answer any questions our members and other industry professionals may have, I will be LIVE on Ustream TODAY, Friday, April 30th at 1:00pm PST / 4:00pm EST.
Do drop in any time if you can at http://marismith.tv
I will broadcast live for approximately 90 minutes. The show will be recorded and the replay will be available at the same link if you're unable to join me live.
UPDATE: I have embedded below the replay of the live Ustream broadcast:

What Went Right?
Rather than dig in and analyze what went "wrong," I'd rather focus on what went right. [Props to Ian Newby-Clark, psychologist at the University of Guelph, Ontario, Canada for this great reframe in Psychology Today.]
Facebook beginnings
By way of background, I began my journey in the social media industry back in early summer of 2007. For the previous seven years, I was a relationship marketing specialist – focusing on internet marketing, information product creation, copywriting and email marketing. I would travel, speak, consult and lead online trainings – similar to what I do now, sans social media!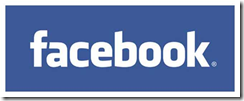 When I was introduced to Facebook, I was convinced that I didn't need yet another online social network to help me network. 😉 I'm already a natural networker. However, I dove deep into this  magical world on a team of beta testers for a Facebook app.
Social media = paradigm shift
Of course, what we had begun to experience as a society and beyond was a complete paradigm shift in how we function, communicate and do business on the planet. Suddenly, it was ALL about the relationships. Not what you know, but who you know. And – often more importantly – who knows you.
Words like "authentic" and "transparent" were all abuzz. As consumers, we began to expect that individuals and companies would be more open, more sharing, more inclusive. Social media became "word of mouth on steroids," as my friend Gary Vaynerchuk calls it.
Towards the end of 2007, I was creating Facebook training products, leading seminars and traveling to speak about Facebook marketing.
Best practices
But, I felt uneasy about what was beginning to look like a giant free-for-all: a new industry without best practices. There were so many unspoken rules of etiquette. With all due respect to the well-intentioned marketers who push the envelope and try new ways of using these new technologies, I just felt strongly about leading by example… and, I envisioned creating an organization grounded in best practices. I had a vision to create Certification Programs and an international community of like-minded, supportive professionals.
Fast forward more than two years on, and last fall – after leading my six-month "Mentor With Mari" program – I co-founded the International Social Media Association with Mark Eldridge, co-author of The Obvious Expert.
Gratitude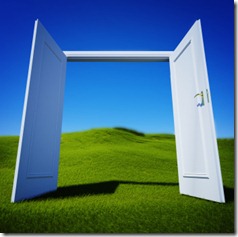 What went right is that I followed my heart and took action. What went right is I surrounded myself with a solid, supportive team. What went right is we attracted over 3,000 wonderful members and each week we were able to bring them wonderful industry experts who generously shared their knowledge and expertise.
We built community. We built a special place for loyal professionals to support each other. We spawned new businesses, new collaborations, new relationships.
I will always be deeply grateful for this profound opportunity to go for my dreams and birth an amazing social media association. I couldn't have done it without the relentless support of Mark Eldridge and his family. And, we couldn't have come this far without our members.
Closing a door is never easy. Yet, as you well know, another door always opens. This isn't an ending – it's a beginning. I won't rule out other associations in my future. And, I'm certainly open to joining forces with other social media industry leaders… but not before I free up a wee bit more time in my hectic schedule!
My major focuses right now are:
The launch of my first published book – Facebook Marketing: An Hour A Day (Sybex, May 3) co-authored with Chris Treadaway. Do come join us at our virtual launch party on Monday, May 3! Facebook Marketing: An Hour A Day is a comprehensive guide for marketers, business owners and practitioners alike. Discover all the ways your business can maximize everything Facebook has to offer, from simple quick techniques to full-on campaigns. Order your copy today and get a free series of online classes!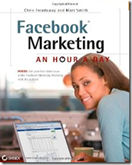 My favorite event of the year: the extraordinary online Social Media Success Summit – brainchild of my dear friend, Mike Stelzner – which begins on May 4 and runs for four weeks. (It's entirely virtual!) The Summit features twenty-four of the world's leading social media experts, practitioners and leading brand representatives. See my post here for additional details. And, take a look at my video on YouTube: Ten Reasons to Attend the Social Media Success Summit.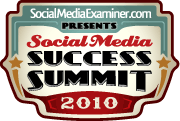 My own two-day live training programs: Social Marketing Mastery Immersion coming up on June 11-12 and again September 3-4 in San Diego. Attend live at a great San Diego hotel, or virtually via webinar!
A long-awaited collaboration with my dear spiritual mentor, Esperanza, called Conscious Social Media. VERY excited about this – I can share details in just another few days!
Plus, continuing my travels to speak around the globe on social media success and lead training programs on Facebook marketing.
Plus, continuing to lead private trainings and provide social media strategy consulting for my dear clients.
I look forward to evolving and growing with you, my peeps!
Do feel free to add your comments, questions, concerns, ideas and feedback below! I'd love to hear from you.