Facebook Engagement Bait, Local Facebook Marketing Ideas & More: The Social Scoop 12/28/17
In my last issue of The Social Scoop, I talked about Facebook's recent announcement about giving videos even more priority in the News Feed… particularly videos that people search for and return to watch from the same publisher week after week.
Since then, Facebook introduced another change to the News Feed ranking algorithm… this time demoting certain types of posts called 'engagement bait.' What exactly does that mean?
It's where publishers attempt to 'game' the Facebook algorithms by baiting their friends/fans/followers into responding, often in an inauthentic way.
The five types of baiting Facebook identified are vote, react, share, tag, and comment. Since this announcement, there is much confusion and speculation around how this affects contests, for example, and Messenger bot comment triggers. And, authentic calls-to-action such as asking your audience to share or comment.
I talk in-depth about the impact of engagement bait in this post:
Facebook Engagement Bait FAQ
…and see also this AMA (Ask Mari Anything) Facebook Live video talking about the Engagement Bait FAQ:
And no, there is no official list of words approved by Facebook. 🙂 We need to use our common sense, continue to share valuable, value-adding content that resonates with our respective audiences. Facebook reminds us that the three key words to keep in mind with all your posts are: RELEVANT, MEANINGFUL and AUTHENTIC.
This Week's Top 3 Articles
1. Facebook is clamping down on posts that ask people for 'Likes' or shares via Recode.com
"Engagement baiting" is a tactic used by publishers on both personal profiles and business pages to 'game' Facebook's algorithms, which typically reward posts that get better engagement by showing them to more people. Posts that use this tactic will now see the opposite effect and they will get less reach. It's all part of Facebook's continuing efforts to improve content in the news feed and cut down on spam.

2. 9 Proven Tactics of a Successful Local Facebook Marketing Strategy via HubSpot.com
If you're a business with a brick and mortar presence, local Facebook marketing is a great way to get exposure, bring people in, and increase sales. Some tried and true ways to do this include sharing content that celebrates local pride, creating events, and participating in groups.
3. How To Build An Influencer Marketing Strategy To Increase Blog Traffic via StatusBrew.com
Influencer marketing is one of my own personal favorite forms of marketing. It's also one of the top trends predicted for 2018! Done correctly, it can be highly effective for all parties: the brand, the influencer and the audience. Check out this comprehensive, step-by-step guide and learn how to find, contact and work with influencers to reach new customers and grow your business.
That's a wrap for this week's issue of The Social Scoop. I hope you have a fabulous New Year celebration ahead. It's almost time for what we call in Scotland 'Hogmanay' – New Year's Eve – and oh how us Scots like to party. ha!
Get Results With Facebook Video… FAST!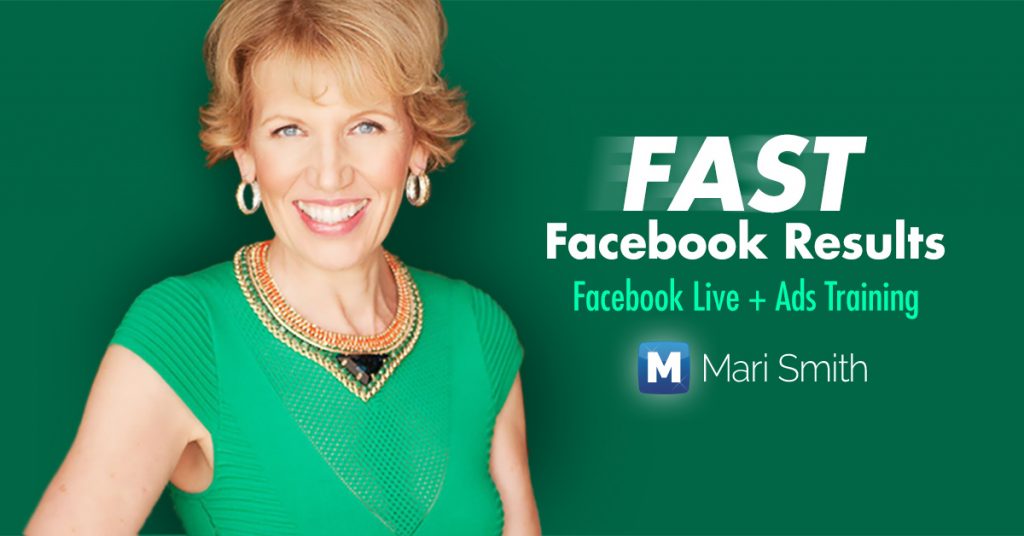 My newest online Facebook training program is under way — and there's still time to quickly catch up with these three Modules:
MODULE #1 – GETTING STARTED…FAST!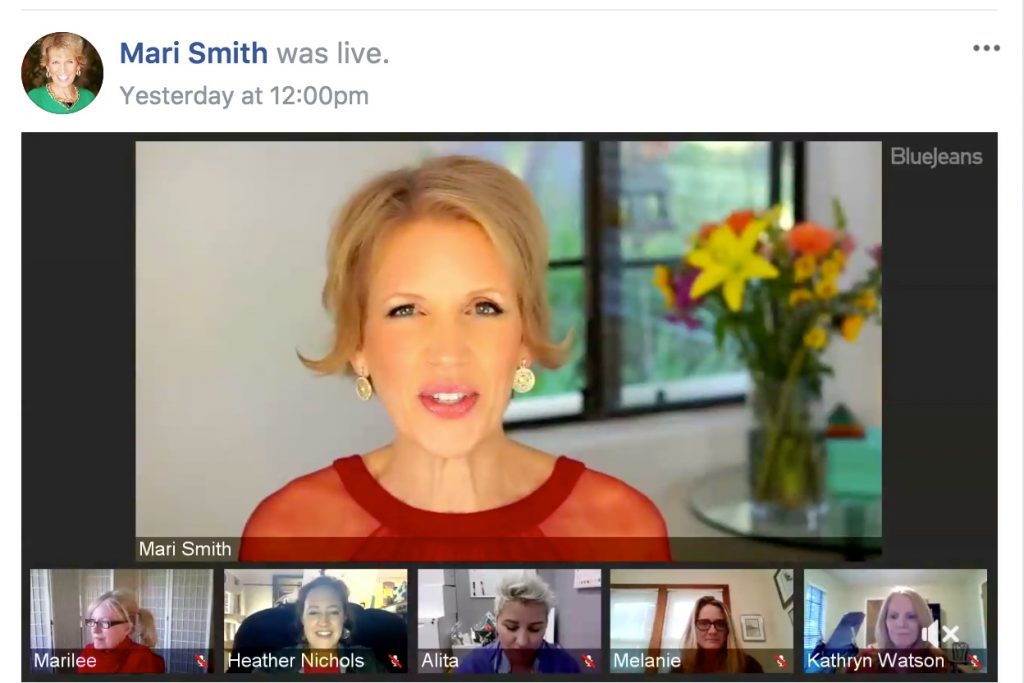 MODULE #2 – THE BEST VIDEO APPS & TOOLS TO USE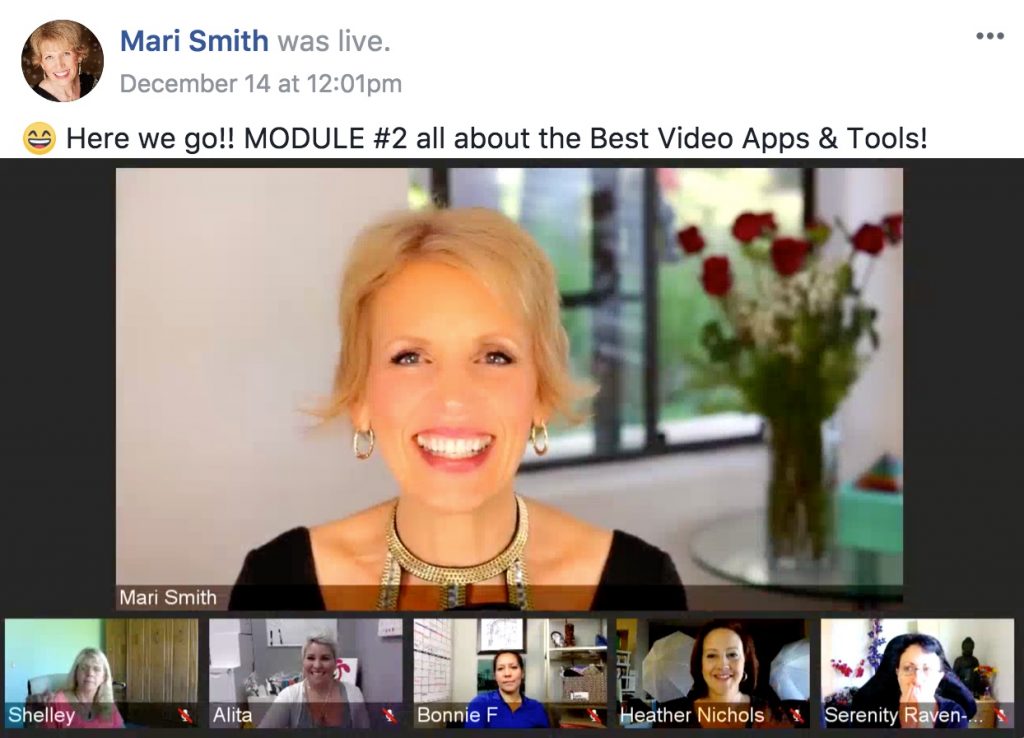 MODULE #3 – REFINING YOUR CUSTOMER AVATARS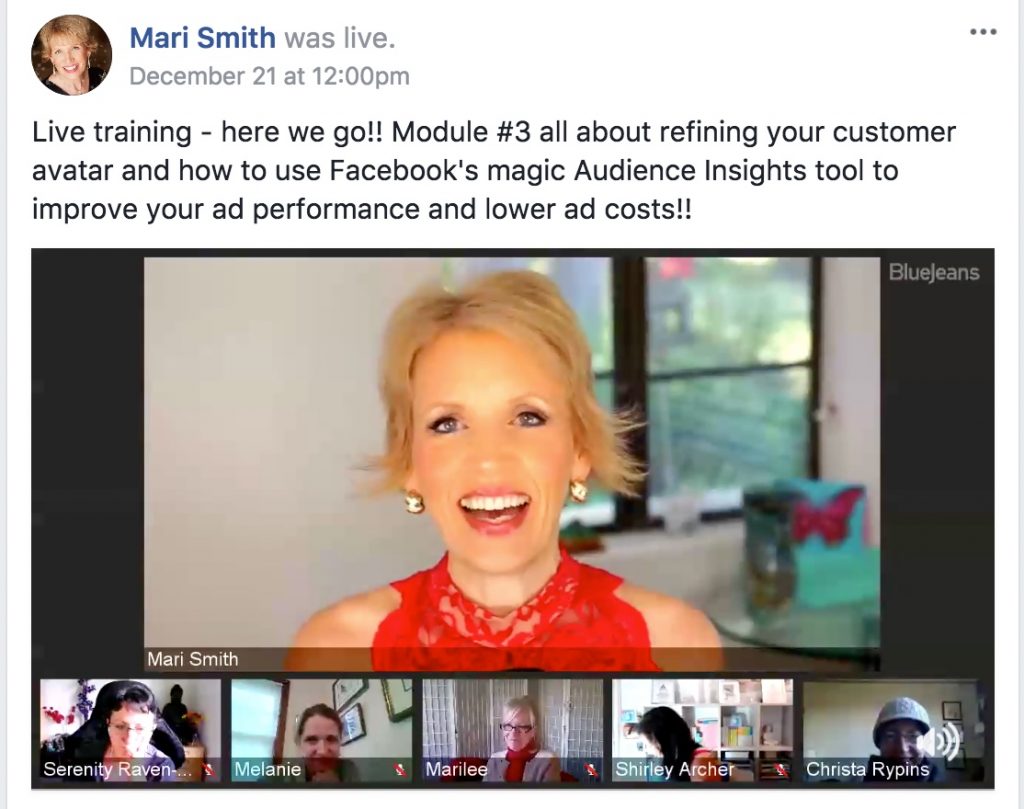 Want to learn how to increase your reach, results and revenue on Facebook? There's still time to join my FAST Facebook Results program! Most businesses struggle to optimize and monetize video. My new program is designed to help you quickly grow your reach, results and revenue using video on Facebook. SAVE $300 before midnight Pacific on December 31st!
Free Resource: VIDEO GEAR LIST
P.S. Did you download my VIDEO GEAR LIST yet? I designed this fabulous free resource to help you get started with professional equipment for quality Facebook Live video broadcasts! You'll find 3 important sections: Lighting, Microphones and Cameras. I know you'll find it super valuable.
 Download the Video Gear List here + find out more about my brand new FAST Facebook Results Program!
Get instant access to my new VIDEO GEAR LIST. This fabulous free PDF is packed with my own list of equipment that I use in my professional home-office studio and everything I take on the road for a professional mobile studio! Tap/click the button below.