Greetings DSA members!!
Help yourself to the slidedeck from my opening keynote:
Top social media news sources:
AllTop.com – created by genius Guy Kawasaki, access all the top sites for any subject on the planet! Even create your own channel.
Also, see how HuffingtonPost.com uses Facebook Connect (have your webmaster install Facebook Connect on your own blogsite and allow users to log in with one-click by linking to their Facebook account. Then, when they post comments etc., that information posts out onto their Facebook Wall and in their friends' News Feed creating extra visibility and traffic for you!)
A few crib notes:
The New ROI = Return on Influence. Return on Impact. Return on Ideas. Return on Implementation.
ROV = Return on Visibility. I teach a system called "Radical Strategic Visibility" where you completely optimize your visibility to be seen in all the right places by all the right people at all the right times.
ROT = Return on Time.
Here are three ways to approach social media implementation:
DIY, DIWY, DIFY :
Do It Yourself (10-20% delegation) – you just need in-depth training to know which sites to be active on, the culture, best practices, success strategies and technical how-to.

Do It With You (30-70% delegation) – you may have someone set up your Twitter account, Facebook fan page, YouTube channel and more. then have a team member/assistant populate these sites with regular content and the part you do hands-on is engagement.

Do It For You (70-90% delegation) – even at this level, it's best not to fully delegate all your social media. You at least need to be familiar with the sites your company should have a presence on (e.g. Facebook, Twitter, LinkedIn, YouTube) and develop a strategy that works best for your company. Then you might have a "brandividual" – an individual who represents your brand – to be the voice and face of your company.
The ABCs of Social Media:
Automate

Broadcast

Connect

Delegate

Evaluate

Read the full post here for helpful resources and a guide for using social media.
Additional Resources:

Quick Start Social Media Kit
http://quickstartsocialmedia.com
FANtastic Fan Pages
International Social Media Association:
Social Media Certification Program:
http://socialmediapro.org
Getting further support:
If you'd like to have me work with you directly and/or your team, I provide offsite and onsite training and consulting services. If you need support with actual implementation, I have associates to bring in and/or refer you to once we flesh out your needs and a strategy.
If you have an interest in working with me, please email me at mari@marismith.com and mention DSA in the subject line.
Cheers!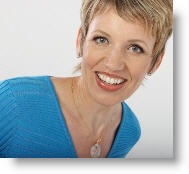 Mari