Twitter Autofollow and Auto DM Etiquette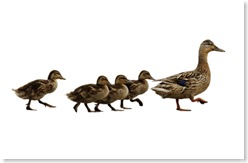 Ah, to follow or not to follow – that is the question. But to AUTO follow or not to auto follow – that is a whole other question! And to AUTO DM?! Eek.
I received this DM recently from a Twitter bud:
"Please post me a link to something that answers the etiquette of the autofollow? Plus the rationale. I do without  knowing why."
First, regards following, my policy from day one is to follow everyone back. Here are my two primary reasons why:
Following those peeps back on Twitter who follow you says "hey, thanks for caring about what I have to say… I also care about what you have to say."
When both parties follow each other, you now have the ability to Direct Message (DM) – which is a private exchange between you and the other person and does not go out in the public Twitter stream.
I always like to say, "You never know when your next $100k client wants to DM you." Granted there are other ways of reaching you – but Twitter is just SO darn efficient. And why create barriers for contact? I've made a LOT of lucrative deals as a direct result of having my DM feature decidedly ON! 😉
Autofollow?
Regards automatically following those folks back who follow you: I first got started on Twitter in summer of 2007 and I was merrily building my following to about 7,000 a year later. I always manually followed back and didn't auto DM. Then my velocity cranked up and I simply couldn't keep up with following back.
So, I now automatically follow back using @jesse's platform http://socialtoo.com. I enjoy the extra features Jesse has, including the anti-spam setting – where the system unfollows anyone who unfollows you within x days. (One hallmark of a spammer is to follow 2000 people then when you follow them back, they unfollow you so they can go follow more peeps!)
Auto DM?
At first, I also chose to auto-DM all peeps I followed. I experimented with a simple invitation to access my 7 Day Facebook Marketing Tips with a link to my blog. Then I nixed that as I grew weary of receiving links myself.
Next, I used a message that encouraged my followers to let me know if they had any questions about Facebook and Twitter – oops, opened the floodgates on that one and couldn't keep up.

Then I just included a friendly message that merges in the first name field, e.g. "Greetings Roberta! It's great to meet you in Twitterland." But even that was starting to feel mechanical and inauthentic as I, again, received similar auto messages myself.
Not only that, it's hard to strip out the bona fide DMs from all the auto-junk. I have my DM's coming into my email and one of my VA's filters them to identify important/urgent messages.
I've now opted out of of incoming and outgoing AUTO DMs via http://tweetlater.com and http://socialtoo.com. [However, I gotta share – check out http://tweetlater.com's suite of features on their paid version, including ability to send DMs to all followers.]
I'm not here to tell you what to do – it's all a personal choice. I'm just sharing my experience!
What do you think? Do you autofollow everyone? If not, why not? Do you include an auto DM? I'd love to know what results you've achieved with the auto DMs – I'm willing to be persuaded otherwise on this one! lol.