Takeaways and Lessons From The GKIC Info-SUMMIT
I just attended and spoke at the Glazer-Kennedy Inner Circle Info-SUMMITSM 2009 in Atlanta, GA. It was a packed event with over 800 attendees and an incredible speaker lineup, including George Foreman, Frank Kern, Master Lloyd Irvin, Mike Koenigs, James Malinchak, Sonia Simone, Chris Cardell, Ron Seaver, and Michael Cage.
[Pic: Frank Kern, Mari Smith, Dan Kennedy]
Main highlight – Frank Kern!
For me, one of the highlights of the Info-SUMMITSM was meeting legendary marketer, Frank Kern, whom I'd heard so much about for some time.
I love Frank's highly entertaining style, having read his blog and watched his videos for awhile. I also recently got a copy of Mass Control at the Engage Today event.
But nothing beats live and in person. Frank blends his super smart marketing brain with a complete no-bull, in-your-face hilarious style. (Of course the no-bull part is Frank's mentor, Dan Kennedy's, specialty!)
One of the exercises Frank Kern did during his presentation was about getting super clear on what you want to achieve in life and then creating a foolproof system to pay for it all!
Frank brought up on stage the lovely Maritza Parra and proceeded to take her through this process which consisted of three simple columns: (1) Thing you want, (2) How much it costs per month, and (3) Why you want it.
Once you've listed a dozen or more things you want (from houses, cars and horses to travel, personal trainer and nanny!), tally up the monthly cost, multiply by 12 then divide by 365 and you have a daily amount you need to earn. Take that daily amount and divide by the dollar amount of the main product/service you sell and that's how many sales you need to make per day.
Frank makes it all sound so easy! In fact, I created this downloadable form that you can fill out and it will calculate the numbers for you (once you fill in your three columns!): Your Ideal Lifestyle – Clarity Calculator.
Lessons from my social media presentation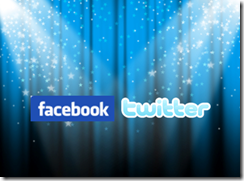 Now, on to my own presentation: I spoke about social media success, particularly using Facebook and Twitter to grow your business. I was on a panel first thing on Day 1 as a quick preview of my presentation that evening and all went well.
However, my actual presentation wasn't my best. In fact – in total transparency – I feel I let much of the audience down by not providing them sufficient content and value, which is the opposite of what I've done in all my other talks.
What happened is I chose to work with several speaking/sales coaches at short notice. The impact this had was I deviated from my own natural presentation style so much so that it was uncomfortable for me… and the audience.
My speaking schedule has been super-intense for most of 2009; I had the Info-SUMMITSM engagement booked for about six months, so ought to have given myself more time and practice for such coaching.

As my dear friend and personal trainer, Ashley Mahaffey, said to me, I was like a marathon runner who went out to race with a brand new pair of running shoes and ended up with sore feet and blisters! [Ok, I know this pic is high heels – but imagine running a race in these?!!]
Thing is, much of the Info-SUMMITSM audience provided positive feedback to me and I had a reasonable uptake of the training program I offered, which I'm delighted about. But I just know I could've done a whole lot better in hindsight.
As we say in the seminar business, "Correct and continue."
I did watch the Twitter stream like a hawk and was able to connect with a couple of attendees who expressed their experience of my talk – I was grateful for their constructive feedback.
This is also a great lesson for other seminar attendees on the importance of monitoring what Jermiah Owyang calls the back channel.
[I have since put up a page of free social media resources for Info-SUMMITSM attendees to view/download here.]
Going forward, here are my key takeaways from this experience:
Be more selective about such intense travel and events in 2010 onwards – better to speak at fewer events and do a stellar job than pack in three a week and stress myself out!
Allow plenty room in my schedule for proper planning, rehearsal, coaching and logistics – particularly prior to major events.
Stay with my natural style and my propensity to over-deliver on content and value – even though some schools of thought differ.
Strive to attend the full events I speak at, so as to better compliment the other speakers and provide a more cohesive experience for the audience.
Integrate coaching input over time… and practice on smaller audiences! 🙂
If you attended the Info-SUMMITSM, do leave me your feedback below. I'm always open to constructive criticism. Whether you attended the Info-SUMMITSM or not, I'd love to hear your own tales from the trenches about public speaking and selling from the stage in the comments below: