Meet Social Media Speaker Mari Smith In Denver, Albuquerque or Ottawa!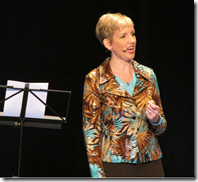 I'm about to set off on a wee tour – which originally began as a private mastermind retreat in Albuquerque, New Mexico, April 12-17
Then, my friend, Peggy McColl, asked me to speak at her amazing Viral Explosions book launch extravaganza in Ottawa, Ontario, April 16 and 17. It's such an amazing event, and my big sis lives near Ottawa so we get to meet up!
And, my friend, Joel Comm contacted me to let me know the Loveland Chamber of Commerce *really* wanted me to come speak at their next Social Media Social. We ended up selecting a date that worked for all of us, and I added on extra time on the front end of my trip! w00t!
So, if you're in the Northern Colorado area, or Albuquerque or Ottawa – I'd love to meet you IRL (in real life!) at these upcoming events:

WHEN: Thursday, April 8, 2010 from 5:30-7:30pm
WHERE: Embassy Suites Loveland, Clydesdale Parkway, Loveland, CO 80538
COST: Loveland Chamber investors: $8 to pre-reg; $10 at the door. Everyone else: $12 to pre-reg; $15 at the door
RSVP: CLICK HERE to register. [NOTE: I have 4 guest passes left. If you know for sure you can make it, DM me for a guest pass!!]
Mix, mingle and meet the people behind the avatars and Twitter handles! I'll be giving a short presentation on social media marketing, especially a few of my Facebook and Twitter ninja tricks. 🙂 PLUS, the Loveland Chamber are serving Aqua Mari'tinis in my honor – gotta love that!! Follow the @LovelandChamber and @NoCOSocialMedia on Twitter.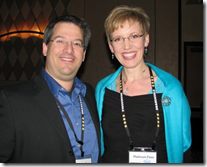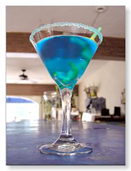 [Pic: @JoelComm & @MariSmith at the Affiliate Summit West in Las Vegas, Jan 2009]
WHEN: Friday, April 9, 2010 from 6:30-9:30pm
WHERE: The Lobby Denver, 2191 Arapahoe St, Denver, CO 80205
COST: No fee, but Happy Hour Specials & food available for purchase, of course!
RSVP: http://twtvite.com/springtweetupdenver [Please let us know you're coming asap so we know how many to expect!]
NOTE: It's opening day for the ROCKIES, parking may be a wee bit tight. Carpool and take public transit if you can.
"To mark the beginning of Spring to see old friends and new, and to welcome Mari Smith to Denver."
Thanks to my Twitter bud, Ashley Kingsley, for spearheading the organizing of this fun tweetup!! To see who's attending, just go to the Twtvite page here.
Who's going so far: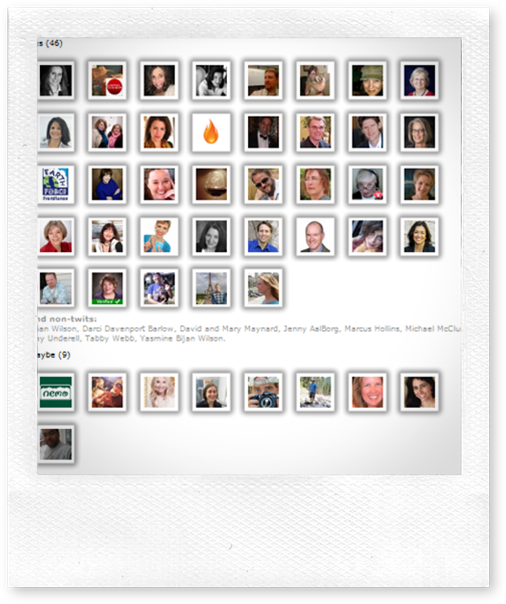 New Mexico American Marketing Association, Albuquerque, NM
WHEN: Tuesday, April 13, 2010 from 7:30am-9:30am
[7:30-8:00am – Check-in & continental breakfast; 8:00-9:30 am – Mari Smith presentation]
WHERE: Hotel Albuquerque, 800 Rio Grande NW
COST: $25 NMAMA members / $40 non-members
RSVP: CLICK HERE to register.
JAVA TALK Workshop – Facebook Fortune & Twitter Treasure. How to grow your business using the top two social networks. 90-minute presentation for local business owners and entrepreneurs.
Huge shoutout to @KimGusta who happened to see me tweeting about my retreat at the Hyatt Regency Tamaya and she tweeted/DM'd me inviting me to speak to the AMA. Gotta LOVE Twitter, social media and the sheer power of networking!!
Presented by Peggy McColl. Includes mega book launch party extravaganza for VIRAL EXPLOSIONS
WHEN: Friday April 16, 2010 from 6:30pm-11:00pm (FREE book launch party)
Saturday, April 17, 2010 from 8:00am – 6:30pm (The ULTIMATE Success Event)
WHERE: Chateau Cartier Hotel (relatively close to downtown Ottawa, Ontario)
COST: Friday's party is FREE! Saturday's seminar is just $199!
RSVP: CLICK HERE to register.
To kick off the official launch of Peggy McColl's 7th book, Viral Explosions, and ensure you have everything you need to make this your biggest and best year ever . in Life and Business!
LIVE entertainment by Diego the Humor Hypnotist! And Magician, Elliott Smith! And, Singers, Alison Comrie and Kristen Stephen!
Presenters at The ULTIMATE Success Event include Gay Hendricks, Joyce Bone, Scott Stratten, Mike Koenigs, Brian Proctor, David Riklan, Arielle Ford, Steve Shapiro, Ken Brown and more!
This will be one magical event – I look forward to seeing you there! Register now if you can attend.
Let me know in the comments below (and/or on Twitter) if you're able to attend any of these fun four events!!