Let's Show These 46 Awesome Leaders Some LOVE!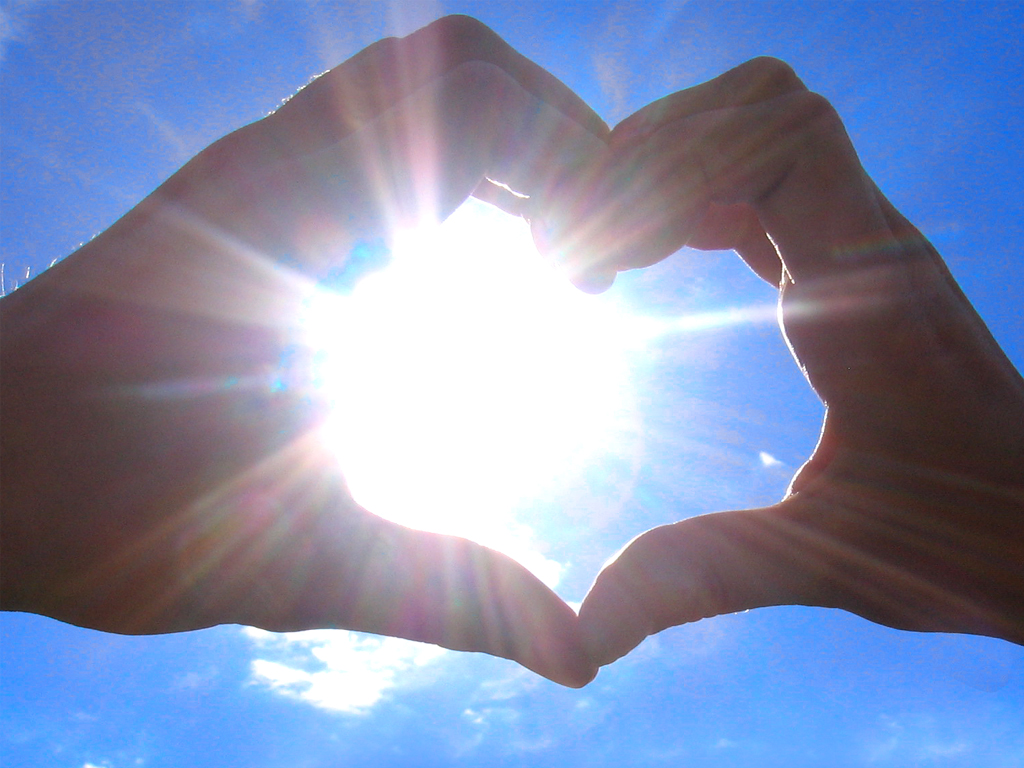 Happy Valentine's Day! Do you absolutely LOVE your customers? And all the people in your extended community, too? I sure do! In fact, I'd like to celebrate this global day of love by showing some *LOVE* to these special peeps in my community. Everyone in this group of 46 heart-centered entrepreneurs from around the world is creating passionate change in their own way.
"Never doubt that a small group of thoughtful, committed people can change the world. Indeed, it is the only thing that ever has." — Margaret Mead
It is an honor and privilege to lead this group in my year-long coaching club, the Business & Beyond Club. We've been working together since December 2012 when my club first opened, and we've all formed a special bond and camaraderie. We meet on a regular basis via webinars and we enjoy a very active private Facebook Group. Plus, we're convening at a live in-person event in San Diego in April, 2013. Very exciting! Watch this space for continued growth among members.
The Compound Effect
One of the first books I encouraged club members to read is The Compound Effect by Darren Hardy. Darren shares many powerful principles about creating true success through daily habits that compound over time (vs. "overnight success" which is a myth!) In the book, he outlines a weekly Accountability practice, which we've implemented in the Business & Beyond Club in triads. Everyone also read Simon Sinek's amazing book Start With Why where the message is about connecting to your deepest purpose and passion and letting that drive you on a daily basis (vs. your what or how!)
She Loves You
I invite you to browse through this list of committed business owners, connect with them on Twitter and Facebook… and tell them Mari says, She loves you!

1. Andrew West – Spain
Cofounder of the Obsidian Retreat. A weight loss and type 2 diabetes retreat near Benissa, Spain. Voted by the Sunday Times as one of top 20 Health Retreats to visit in the world.
2. April Woodcock – Connecticut, USA
Touching Clients specializes in Online Marketing for Small Businesses including Social Media Marketing.
Follow @TouchingClients

3. Barbara Phillips – Washington, USA
Nurse Practitioner, Practice Owner, NP Business Coach, Founder/CEO of NPBO
Follow @barbaraphillips

4. Carissa Pelletier – California, USA
Kiddya.com is a social network that makes it easy to Connect and Share with other GrownUps and find kid-friendly Activities and Events. Tweets by Carissa.
Follow @kiddyadotcom

5. Catherine Hedden – California, USA
Films About Me helps you make Superstar Quality Videos that people watch! Emmy awared™ winning Director, David Gumpel and Social Media Marketer, Catherine Hedden.
Follow @filmsaboutme

6. Cathie Denehy – Australia
Business Divas aims to Connect you with other like-minded business owners, Inspire you with real stories and triumphs, and Educate you with the latest business.
Follow @AussieBizDivas

7. Debbie Horovitch – Canada
Specializes in services for advertising agencies, traditional & digital media/content producers and charity fund raising events and galas – especially those including celebrities of fashion, technology and pop culture worlds.
Follow @Sparkle_Agency

8. Dianne Summerville – Australia
Provides seminars teaching investors how to generate cash-flow with pre-foreclosed and foreclosed properties in Australia.
9. Domenic Chiarella – Connecticut, USA
7of7 Best – a new community for resources and brainstorming to help entrepreneurs grow their businesses. We all start business for many reasons; the top one is that we are following our PASSIONS.
10. Elizabeth Cruz – California, USA
VRT Services, Inc. offers the most respected and knowledgeable registration and titling services in the industry.
Follow @lizcruzfirst

11. Emma Burford – United Kingdom
Powered by a Mum who loves to support all online businesses. The #Directory where #Mums and #Business connect via #Social #Networking!
Follow @MumsBusinessDir

12. Fin Wycherley – Scotland
Business Journalist, Inbound and Content Marketer builds online communities via engaging content and newsjacking.
Follow @FinWycherley

13. Haraya Del Rosario – Philippines
StraightArrow is a company facilitating the outsourcing of creative processes to achieve the highest levels of creativity, quality and efficiency.
Follow @StraightArrowPH

14. Inga Spouse – United Kingdom
Specializes in providing simple, manageable steps on how to make your website work better: Websites Working Wonderfully.
Follow @IngaSpouse

15. Jacob Sapochnick – California, USA
US Immigration Lawyer based in San Diego. Blogger, Speaker, Social Media Expert, and Avid Tae Kwon Do Martial Artist.
Follow @VisaLawyerBlog

16. Janice Clark – West Virginia, USA
Proud mom, Social Media Strategist and Virtual Solutions Provider. Providing calm expertise in a world of chaos.
Follow @Janice_Clark

17. Jill Shearer – Nevada, USA
Un-complicating internet marketing. Less talk, more totally doable tips, waaaay more fun. Dog lover, tennis fan, traveler and co-founder of AdoptAShelter.com
Follow @JillSaintclair

18. JoAnne Funch – Minnesota, USA
Marketing Consultant, Social Media Manager and Trainer. Specializing in teaching people age 40-60. Passionate foodie.
Follow @Joannefunch

19. Karen Smith – Florida, USA
Online dream store for a Lil Princess. Created by a mom with moms and grandma's in mind to have a one-stop shop where you can find amazing gifts, costumes, party favors and bedroom decor for Baby, toddler , kids and Tweens.
Follow @HolisticU

20. Katharine McMahon – New York, USA
Guiding Strategic Business Growth, mainly for small and medium-sized businesses. Passionate about all areas of marketing and how it impacts business performance.
Follow @marketingbykat

21. Katia Millar – Canada
Founder and Chief Inspirational Officer of Positive Fabulous Women – connecting & inspiring women to a life of purpose & passion so they can totally rock it!
Follow @KatiaMillar

22. Keri Jaehnig – Ohio, USA
Specializes in social media marketing and public relations for business brands, non-profits, and public figures. Helps formulate and customize marketing strategies.
Follow @connectyou

23. Kim St. Andre – Texas, USA
Expert in Psychic Mediumship Development. The Soccer Mom Psychic Medium.
24. Leslie Pringle – Canada
Coins For Classrooms exists to support the work of credible educational organizations in economically disadvantaged areas of the world by bringing them school supplies.
25. Loryn Wilson – California, USA
Social media marketing agency that helps businesses create greater brand awareness, stronger brand loyalty, increased word of mouth, improved understanding of customer needs and better faster consumer feedback. Strategy Management. Ad Buys
Follow @silvrsocial

26. Lucy Capo-Miller – Florida, USA
A custom-curated collection of immaculately formulated scents made with only the rarest plant and floral essences and organic ingredients.
Follow @NaturalPerfume

27. Meretta Pater – Canada
Dedicated Mompreneur and Wife. Holistic Realtor® in training, Real Estate Assistant & Property Manager (RE/MAX®) & Feng Shui Enthusiast.
Follow @MerettaPater

28. Micheline Green – Arizona, USA
Using the Extraordinary Power of Less to Raise Calmer, Happier, and More Secure Kids
29. Monique Ramsey – California, USA
Founder of Cosmetic Social Media specializing in MD marketing. Certified Social Media Strategist.
Follow @moniqueramsey

30. Nicol Garwood – United Kingdom
Business Strategist, specialising in Social Media. Offering Law firms a unique way to identify, engage and retain more profitable clients using social media.
Follow @NicolGarwood

31. Nicole Amsler – California, USA
Entrepreneur, marketing strategist and implementer. Expertise in building marketing programs, improving effectiveness and optimizing ROI.
Follow @Reniquity

32. Pamela Gail Johnson – Texas, USA
Founder, Secret Society of Happy People. Where Happiness Meets Reality. Blogger, Author and Speaker.
Follow @AskPamelaGail

33. Ramanathan Somasundaram – India
Ambitious entrepreneur, #Software and #SocialMedia. Providing social media content, social media management services, and social applications.
Follow @vsocialize

34. Renee Baribeau – California, USA
Known internationally as The Practical Shaman and Shaman to the Stars, Renee specializes in transforming the mundane into the magical.
Follow @practicalshaman

35. Richard Martin –  United Kingdom
Supplier of Energy Saving Infrared Heating, Solar Installations, Energy Monitors and Eco Cooling.
Follow @radiantinfrared

36. Roseann Higgins – Arizona, USA
President SPIES: Single Professional Introductions for the Especially Selective – professional matchmaking service by executive recruiting. One marriage/long term relationship every five weeks since 1994!
Follow @roseannhiggins

37. Rhana Pytell – California, USA
Live true to you! The delightful, personalized health and wellbeing application for women. Support, community and important reminders.
Follow @QSelfCare

38. Sally Thibault – Australia
Speaker, Author and Media Commentator on Asperger's Syndrome, Bully-Resilience, Teenagers & Social Media. Books: David's Gift, Asperger's, Bullying & School, Wise Mothers
Follow @SallyThibault

39. Shawn Abel – Texas, USA
InteractABEL Social Media offers small and medium-sized companies turnkey strategies to connecting with customers through the burgeoning opportunities of social media.
Follow @interactAbelSM

40. Shelley Miller – California, USA
Home exchange expert, writer, speaker. Sharing tips on how to travel the world and stay for free! France, Italy, Hawaii? You CAN afford a dream vacation!
Follow @HomeExchangeKey

41. Simran Singh – South Carolina, USA
The 11:11 Magazine & 11:11 Talk Radio are focused on Energy, Truth, Growth, & Wisdom. 11:11 is the wake-up call to look at life and become more conscious.
Follow @1111Magazine

42. Susan Beebe – New York, USA
Lighthouse Marketing, Inc (LHM) is a full service marketing and advertising agency.
Follow @Lighthouse_mkt

43. Teresa Denney – Oregon, USA
SPDconnect empowers parents to find the help they need for their sensory child. Join in!
Follow @makesenseofspd

44. Teresa Pangan – Iowa, USA
Helping professionals stand out and get known by building their business and personal brand.
Follow @TeresaPangan

45. Tracy Williams – Alaska, USA
Enriching Lives through Social Media & Motivational Coaching. Also Residential Real Estate Biz.
Follow @alaskatracy

46. Vicky Kendrick – Idaho, USA
We provide a wide selection of only the freshest, highest quality flowers and plants, creative floral designs, and innovative gardening ideas.
I trust you enjoyed this virtual tour of amazing leaders and have made some new friends. Please feel free to leave any comments below… and do share this post on your social channels, too. Let's keep the love flowing. 🙂