Facebook Influencer Marketing, Free Video Creation Tools & More: The Social Scoop 7/11/17
I'm sure you've heard by now… the epic 'Jayden K. Smith' hacker warning storming the world on Facebook Messenger is a total hoax. (It's actually been doing the rounds since 2009, eeks!) I got a few of the messages myself the other day and promptly looked into the matter, then posted a PSA my personal profile… which got a ton of shares.
So, given video gets even more visibility on Facebook, I also made a quick video for my Page… and it has 24k views and well over 700 shares! Coolio.
(What's interesting is, even as the articles and posts debunking the warning stormed the internet, it seemed the message continued to gain steam. I think every major and local media outlet has now posted about it. Phew. Wish we could've had an amazing, positive message go viral like that, eh? You know, like the ALS Ice Bucket Challenge, hehe!)
Messenger Ads Coming To All Advertisers Worldwide
Big news from Facebook today: After a promising test of Messenger inbox ads earlier this year—limited to just Australia and Thailand—Facebook is now ready to roll this feature out to ALL advertisers.
These new Messenger Ads are ads placed on the Home tab of your Messenger inbox on mobile. (Have you noticed all the sections in Messenger? e.g. Birthdays, Unseen, Active Now, etc. By breaking up our inbox into segments, plus adding more tabs at the top and bottom, Facebook is creating more user engagement + more potential ad space!)
Facebook states,
"This means businesses of every size get a new tool for creating meaningful connections with customers and prospects. More than 1.2 billion people use Messenger every month, which gives marketers an opportunity to expand the reach of their campaigns and drive more results."
NOTE: Messenger ads use all the same targeting features already available to advertisers (demographics, interests, etc. + custom audiences). Facebook does not use your private messages for ad targeting. [Says Ted Helwick, a Facebook product manager who works on Messenger ads. Source: Recode article 7/11/17]
In addition to these new Messenger Ads placed on the Home tab of users' Messenger mobile app, the following Messenger advertising solutions are also available from Facebook:
CLICK TO MESSENGER ADS. Prospects tap/click the CTA button on your ad, that appears in mobile or desktop Facebook News Feed and/or the Instagram app, in order to send your Page a private message. (These Messenger conversations can then be with a bot and/or human in your business.)
SPONSORED MESSAGES. Your business can send a private message from your Page to anyone who has previously messaged your Page; you'll need to create a Custom Audience to do so. This Messenger ad solution is designed to re-engage people who have an existing conversation with your business.
Creation of your own MESSENGER BOT on the Messenger Platform using Facebook's tools or a third party company.
For more information about all of the above, see Facebook's official announcement here:
What do you think? As an business person, will you take advantage of these new Messenger Ads? And, as a user, how do you feel about ads in your Messenger inbox? 
?
Square Videos
By the way, you may notice I'm making almost all square video format for my Facebook video posts… this is because square format performs better than landscape. Check out Animoto or new Animatron Wave app for easily creating professional square videos for Facebook and Instagram!
(Ugh, I think the square Facebook video embeds are not displaying properly on my WP site… okay, must tweak a few settings!)

This Week's Top 3 Articles
1. Everything You Need to Know about Facebook Influencer Marketing by ShaneBarker.com
Endorsements from influencers can be a very effective way to market your business. Recommendations by others are considered more trustworthy than advertising, and when those doing the recommending have tons of influence upon your target market, the reviews are considered even more valuable. (I rather love doing influencer marketing myself, and only ever evangelize products, tools and companies that align with my values fully!)
2. How to Create the Perfect Facebook Video with Free Online Tools via Locowise.com
The popularity of video on Facebook continues to increase like crazy, and reports show that video still has the best engagement. The best part is that anyone can create and edit their own videos without a Hollywood budget or crew. Hehee! Read this article to learn how to create videos and find out some of the fab free tools available. (One of my personal faves is included: Animoto, along with a whole bunch of other ones!)
3. How to Use Google's Free Testing Tools to Improve Your Site by PamAnnMarketing.com
Are you using Google's free website tools to test and improve your site? The information they provide can help you to see how successful your SEO efforts are, your site speed, industry ranking, and more—all of which affect where your website appears in search results. It's important to know if and where you need improvement. It could impact your company's bottom line!
That's a wrap for this issue of The Social Scoop. I hope you have an amazing rest of your week and I look forward to connecting again very soon.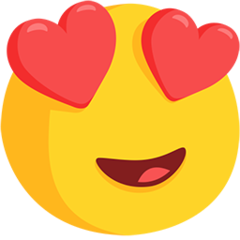 P.S. THANK YOU to everyone who already expressed interest in my upcoming Facebook Live Video Success Secrets + FAST (Facebook Ads Strategy Training) online program… we're making progress behind the scenes and will be sending a proper update just as soon as possible. (More info here.)