Get Inside Facebook Marketing Support From Mari Smith!

Join Mari Smith's Inner Circle and Get the Ongoing Social Media Support You Need to Keep On Top of the Constant Facebook Changes, Stay Ahead of the Digital Marketing Curve, Learn Proven Online Marketing Strategies from Industry Experts, and Grow Your Business. Guaranteed!
Do you often find yourself overwhelmed and feeling like you're getting left behind when it comes to building your business and fully integrating all the right social media tools, apps and platforms out there?
You're certainly not alone!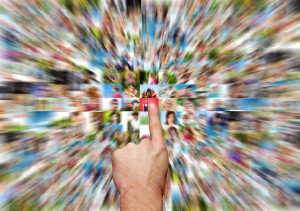 It can feel like drinking from a firehose – every single day, 24/7. There is just SO much new information flying at you.
And then, the biggest platforms you know you must master — like Facebook, Twitter, LinkedIn, Instagram, YouTube and Google+ — are constantly changing and competing with one another. Just when you get the hang of one feature, it goes away or gets replaced with something new.
And, there are only so many hours in the day. How do you know what to delegate? When you outsource some of your business and marketing tasks, how do you measure your ROI (return on investment)?
What if you decide to try a Facebook Ads campaign and get stuck partway through – who do you turn to for help? More than likely, you don't have a large budget to hire big agencies or consultants to handle all your advertising and social media marketing needs.
You're invited — Mari Smith's "INNER CIRCLE"
Help is at hand!! Here's a simple and affordable way to keep up to date with the rapidly changing social media landscape, learn proven social media strategies, and discover how to significantly increase your business through proven online and offline marketing techniques.
We meet on the FIRST and THIRD Wednesdays of each month, every month, for a 60-minute webinar.

Here's what you get:
TWO 60-minute LIVE webinars per month
We use the BlueJeans Network 'OnSocial' platform to broadcast directly into the private Facebook group — it's a multi-person video conferencing tool that allows up to 25 people on webcam (up to 9 displayed concurrently) and is a most wonderful way for Inner Circle members to network, ask for help, be in the 'hot seat', build community, share resources, brainstorm and much more.
Mari typically leads a 30-40 minute lesson each webinar and then we switch to Q&A + hot seats, brainstorming and more.
We also feature industry expert guests from time to time
Topics include proven marketing strategies and tactics on Facebook, Instagram, Twitter, LinkedIn, YouTube, Pinterest; plus social media best practices, etiquette, content marketing, blogging, podcasts, video marketing, and more!
For both webinars each month (first and third Wednesdays), we meet at 12:00 PM Pacific / 3:00 PM Eastern / 8:00 PM UK time
Recordings – archived with unlimited access (so long as you're a paying member of the Inner Circle)
Regular bonus materials in the form of checklists, spreadsheets, downloadable PDFs, video tutorials and more.
Private, members-only Facebook Group with responsive peer support and priority access to Mari
Be among the first to hear about new, cutting-edge technologies and techniques to help improve your life and business
Special discounts on any products and programs offered by Mari
All dates are the FIRST and THIRD Wednesdays, unless otherwise specified.
TIMES: Each webinar is held LIVE at 12:00 PM Pacific / 3:00 PM Eastern / 8:00 PM UK time
Here's what to expect on the live webinars:
On the monthly webinars presented by Mari Smith, these are the types of topics she'll cover:
Facebook Live video broadcasting training
proven Facebook and Instagram marketing techniques, including how to increase reach, engagement and conversions
the latest happenings with Facebook
changes you need to know and master
updates on the social media landscape
insider tips and secrets
new Ninja tricks that help you save time and money
tested online apps and mobile apps for a wide variety of helpful uses
how to create profitable webinars, from start to end
how to package your knowledge into products
…and much more!
On webinars featuring a guest expert, hosted by Mari, we cover topics such as:
On-camera training
LinkedIn marketing
YouTube and video marketing
Instagram marketing
Twitter marketing strategies
Creating, launching and marketing your own podcast
Content marketing
Pinterest marketing
SEO
Copywriting
Facebook ads
Mobile marketing and mobile apps
Email marketing and email systems
CRM systems (customer relationship management)
SAS (software as solution) for a wide variety of purposes
Time management and productivity tips
…and much more!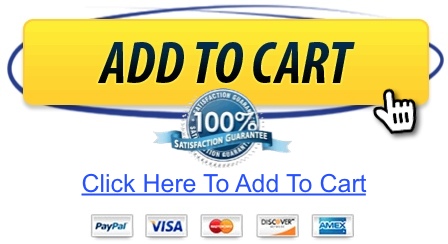 DATES: Mark your calendar!
All sessions are held live on the FIRST and THIRD Wednesdays, unless otherwise specified.
TIMES: Each webinar is held LIVE at 12:00 PM Pacific / 3:00 PM Eastern / 8:00 PM UK time
SESSION ARCHIVES – Get Instant Access:
When you sign up today, you'll get instant access to ALL these archived training sessions!
INSTAGRAM MARKETING featuring special guest expert Jenn Herman from JennsTrends.com
ON-CAMERA TRAINING featuring guest expert Jaeny Baik
PINTEREST featuring special guest Cynthia Sanchez
EMAIL DELIVERY & GMAIL TIPS with Email Delivery Jedi, Chris Lang
EVERNOTE + YOUTUBE PUBLISHING featuring special guest expert Steve Dotto from DottoTech.com
LEAD GENERATION & LEAD NURTURING for Maximum Conversion with Mari Smith
VIDEO Marketing featuring special guest expert Lou Bortone
SEO Copywriting with Gloria Rand
Effectively PRICING Your Services with Mari
TIME Management with Craig Jarrow
Using Social Media to Grow Your PUBLIC SPEAKING with Mari
AFFILIATE Marketing with Lynn Terry
FACEBOOK ADS & Power Editor with Mari
GOOGLE+ Marketing featuring special guest expert Stephan Hovnanian
LINKEDIN Marketing featuring special guest expert, Melonie Dodaro of Top Dog Social Media
How to launch and lead Profitable WEBINARS – Masterclass with Mari
EMAIL Marketing featuring special guest expert, April Heavens-Woodcock of Touching Clients
TWITTER Marketing featuring special guest expert Mark Schaefer, author of the Tao of Twitter.
INSTAGRAM Marketing featuring special guest expert Sue B Zimmerman for an in-depth session with many tips, tricks, apps and strategies for getting business from this very popular social site!
EMAIL MANAGEMENT and featured guest expert, Steve Dotto of Dottotech. If you're constantly feeling overwhelmed trying to keep up with the volume of emails, wading through spam and worrying about important emails falling through the cracks – this is a powerful session to view!
SOCIAL MEDIA SUCCESS MAP BONUS 90-minute webinar where Mari takes you through her map step-by-step!
It's more than social media – it's how to build a successful business online!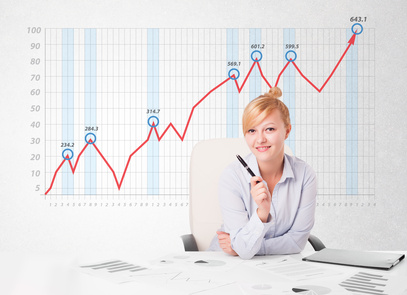 As you can see by the two sets of bulleted lists above, we'll be covering MUCH more than "just" Facebook or "just" social media in the Inner Circle. Over time, we'll be covering the entire gamut of what it takes to build and run a successful business online. Being a member of Mari's INNER CIRCLE will be like your "secret weapon." You'll have a reliable place to turn for insider knowledge on a regular basis.
Are you ready to:
get on the path to social media mastery?
increase your business using proven online and offline marketing methods?
receive solid, reliable support to help keep up with all the important changes in this fast-moving tech world?
Then don't delay — sign up today! Just click the big button below and come join us.
Go ahead and save your spot now: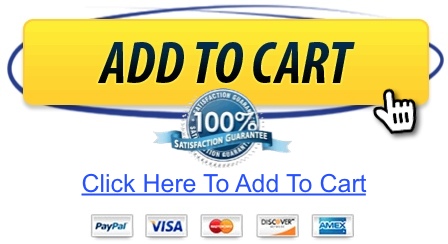 Remember, you'll receive regular bonus materials. The members-only Facebook Group for the Inner Circle open and active — you'll receive the link as soon as you register!
SAVE OVER $600!
Sign up for an annual plan at just $479
$97 x 12 = $1,164.
Your price today for 12 months' membership = just $479.
(Automatically renews every 12 months on the anniversary of your purchase, unless you tell us otherwise!)
100% Satisfaction guaranteed
Full money-back guarantee. If at any time you don't feel like you're getting at least $97 per month worth of value from this program, just let us know and we'll happily refund your last payment and cancel all future billing immediately, no questions asked!
Nick Unsworth (pictured above to Mari's right) says the monthly Inner Circle sessions are "hands down the best value on the web!" 😉
Go save your spot now!