New Year: One-Word Theme of ABUNDANCE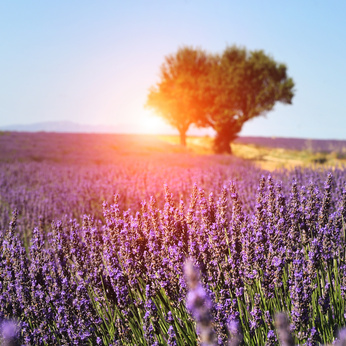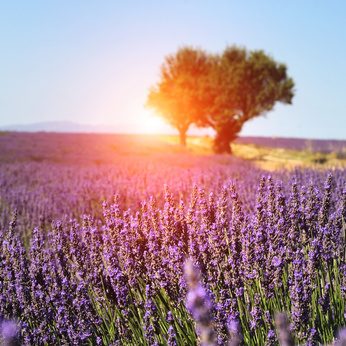 At the end of each year, I like to select a single word as my main theme for the coming year. I've found this practice to have a profound effect in all areas of my life. Sometimes the results are not obvious right away. But, as the year progresses and I reflect back on all that I created and experienced, the one-word theme is always prevalent.
Over the years, each one-word theme seems to build on the previous ones:
2008 – FOCUS: This was a breakout year of focusing almost exclusively on positioning myself as a leading Facebook marketing expert.
2009 – INFLUENCE: I examined who and what was influencing me, and ended up choosing to leave my marriage and create a new life… which caused the floodgates to open even wider in my business. This was also a big year of building out my own influence and reach.
2010 – TEAM: I moved away from employing seven virtual assistants, hired two incredible local assistants and built a much more robust team.
2011 – COMMITMENT: This word made me step up my game in all areas and deepen my commitment to myself emotionally and spiritually, which paved the way for an amazing 2012!
2012 – GROWTH: You know the saying, "Be careful what you ask for?"
2012 – The Impact of Growth
When I chose "GROWTH" for 2012, I mainly intended it for my business expansion. However, I also know that in order to successfully grow our outer world, we absolutely must grow our inner world… otherwise, any external growth cannot be sustained. Our inner world literally has to be a "vibrational match" in order to create certain levels of achievement.
I've loved working with my high-level business coach, Anne McKevitt, throughout 2012. Anne's support has helped to boost my brand, expand my positioning, grow my product line and create many successful launches this year. For sure, it's been a year of extreme GROWTH.
Plus, throughout the second half of 2012, I re-attended several programs led by my spiritual teacher, Esperanza Universal at the S.O.U.L. Institute. The results of my continued inner discovery have helped to bring even more clarity to my journey and where I want to "steer my ship" in 2013.
2013 – Focus on ABUNDANCE
a·bun·dance | 1. an extremely plentiful or oversufficient quantity or supply. | 2. overflowing fullness: abundance of the heart. | 3. affluence; wealth: the enjoyment of abundance.
I've chosen "ABUNDANCE" for 2013 primarily to reflect my intended state of mind: to know and trust that there is always an abundance of resources for EVERYTHING. There is time and space to accomplish (and enjoy!) everything I want in my business and personal life.
I want to be "time abundant." Time is the great equalizer.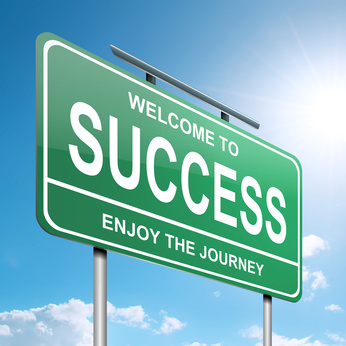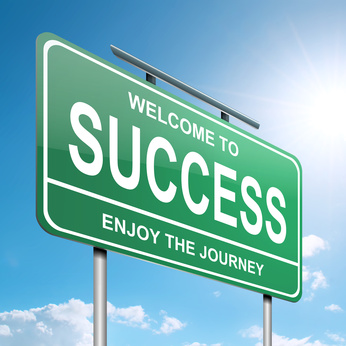 Everyone has the exact same 24 hours in a day, yet it's how we manage our priorities each day that counts.
My intention is to ramp up my mastery of time-management (or, more realistically, self-management) in order to feel in a state of flow, ease and grace. As opposed to feeling rushed, pushing hard against the clock to meet deadlines, and allowing certain personal priorities to fall through the cracks. Also, to check in with myself – what is the purpose of pushing and rushing and sacrificing? Success is a journey, not a destination!
I know I can be of far greater service to much more people around the world when my own cup is filled up.
I intend to spend less time in front of the computer and/or tied to my mobile devices… and more time in nature, with friends and enjoying creative pursuits. As a result of taking more "time off," I know I'll end up being MUCH more productive, efficient and successful during my designated working hours.
As for time, all men have it in abundance. — George S. Clason, The Richest Man in Babylon
This is all going to take dedicated effort, at first. I have all the right systems and support in place. And now, as mentioned above, it's the inner game that requires the most mastery. To know that I deserve to take time off, I'm worthy of being supported 100% and of delegating to my highly competent team, and that I can't possibly do everything myself even when I want to! Lol.
Business Abundance
Doing what you love is the cornerstone of having abundance in your life. — Wayne Dyer
My theme of Abundance will impact the flow of opportunities. I'm fortunate to receive a decent number of speaking and consulting invitations nationally and internationally. However, throughout 2012, I was deliberately mindful about staying closer to home and focusing on further expanding my online products and presence. I did very little U.S. travel and just one trip abroad. But in 2013, I'm casting the net wider again and already have many bookings on the calendar including to Canada, Bulgaria, the UK … (and Australia in the pipeline!)
And, my year-long coaching program – BUSINESS & BEYOND CLUB – kicks off with 50 amazing heart-centered entrepreneurs. I'm honored to guide this group to greater business growth and social media marketing success throughout 2013.
I do have plans for more Facebook marketing products (from beginner to advanced), social media training courses, live events, private consulting, and done-for-you social media services. The latter is already very popular and I predict will grow exponentially in Q1 2013 when my agency officially launches. Stay tuned! (Meantime, email smservices@marismith.com to inquire about our three levels of service packages).
For live events, on April 6th, 2013, I'm hosting a one-day social media marketing IMMERSION open to the public, for a nominal fee. (Registration page opens early January). Members of my Business & Beyond Club and alumni of past Intensives get to attend this event as well as an exclusive mastermind the day before, April 5th. (This live Immersion event is timed to coincide with those folks also attending my friend Mike Stelzner's Social Media Marketing World on April 7, 8 and 9).
And, each January, I like to host a mega flagship free webinar. 2012 was all about Facebook marketing and I was tempted to do a repeat, v2.0. (I will host more free Facebook marketing webinars and offer more Facebook training courses in Q1 and Q2 – stay tuned). However, I've chosen to focus on video marketing for the signature January webinar, and am featuring special guest experts, Catherine Hedden and David Gumpel of Films About Me. On Thursday, January 24th, you're invited to join us streaming live for an information-packed webinar called 2013: THE YEAR OF THE VIDEO! (Click here to save your seat).
Got Facebook questions? Come join my community of over 485,000 Friends, Fans and subscribers Followers! Just click the Subscribe Follow and Like buttons below to connect with me on Facebook!
Planetary Abundance
I'm excited to see what unfolds in this coming year. I see 2013 as a year of true Abundance in all areas of my business and personal life. And, in fact, with the incredible energetic shifts we just experienced throughout December 2012, I feel that the whole world will begin to experience more abundance.
Life is a field of unlimited possibilities. — Deepak Chopra
Enjoyed this post? Tweet to let me know – just click the button below (opens in a popup, you'll have a chance to see and edit the tweet!):
Tweet to @MariSmith

Now it's your turn! How do you define Abundance?
And, do you choose a one-word theme for the year?
Please share in the comments below, I'd love to hear from you!