10 Reasons To Use Google+ Hangouts To Grow Your Business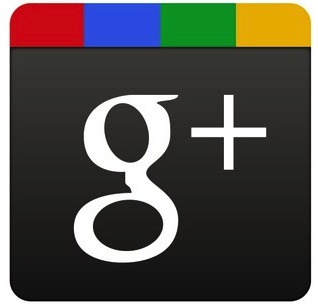 Guest blog post by Kevin K. Lau. Have you signed up for Google+ yet? If you're not yet active on Google's social network, you're missing out on a powerful business tool. One of Google+'s best features is Hangouts which enable you to host a video chat with one or more people that you have in your Circles. (A Circle is a group of people with something in common. For example, you might set up a Google+ Circle for your favorite tech bloggers, another circle for news sites, another one for influencers you want to know better, and so on).
A "Hangout" could be likened to a Skype video chat, or even a webinar. When we add the face-to-face multi chat LIVE video element to business, it can really deepen relationships. Here are ten reasons why you need to sign up for Google+ and start using Hangouts to enhance your social marketing.
#1: Meet with clients without leaving the office
Business travel takes valuable time out of your day, and is often an inconvenience. By using Hangouts you can get rid of the wasted time in between journeys and keep everything super efficient instead.
#2: Network with Influencers

Many top influencers can be found regularly "hanging out" on Google+. The platform makes it very easy to join Hangouts already under way. Build up your circles with key influencers with whom you'd like to connect and keep a close eye on when they are hosting Hangouts that you can join. (You can even use a Chrome extension like Hangout Canopy to receive alerts when specific people you're watching are in a public Hangout).
#3: Offer free demos to customers
Why not set up small Hangouts for specific purposes? Say you sell specialized cookware, create Hangouts that show people exactly how to use your product and have your customers submit their questions and creative recipe ideas, too. They'll appreciate the extra service and you can respond to queries too.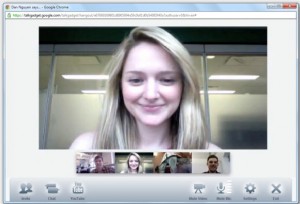 #4: Get feedback fast
Every business can benefit from feedback. This could mean getting feedback from a client on how the last project went. It could mean getting feedback from an team member so they will feel happier about proceeding with their latest task. It might even mean getting feedback from customers on the ordering process you've just implemented on your business website. Let your customers talk to you directly in a Hangout. They will respond to good service and a friendly smile, regardless of the nature of their query. You'll stand out because you're doing something different – and some would say something brave, too.
#5: Offer additional content you can publish to YouTube
The great thing about Hangouts is that you can also publish the content to YouTube. This means that you can almost instantly populate your YouTube account with fresh content that will get you an even wider audience for your business.
#6: Hangouts enable you to add more people to your Circles
When people get involved in your Hangouts you'll be able to organize your Circles better, too. If someone attends a Hangout offering advice on widgets, add them to a prospective customer Circle. If they've bought something already and they want to know how to clean it, add them to the existing customer Circle. Do whatever works best for you and your business.
#7: Meet with employees that work from home
More and more businesses have employees that work from home for at least part of the time. Of course you might own a business where you outsource some of your workload to freelancers. In either case Hangouts are ideal for getting together in a real sense with your team members. Use Hangouts to hold meetings and to make sure everyone is on task and operating efficiently. (Remember, you can restrict your Hangouts to specific people in your Circles!)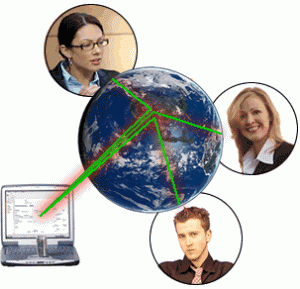 #8: Make business training easier
Some businesses are even using Hangouts as a way to get together for essential business training. It won't work in all respects but you can certainly enjoy getting together for a lot of different training purposes in this way. Would it work for your business and your employees? Try it and find out.
#9: Stand out as one of the few businesses that knows how to use Google+
More and more businesses are joining Google+ every day. (Google+ already has 100 Million users!) But not too many businesses have discovered the power of Hangouts yet, let alone trying the various methods that I've mentioned here. This is the ideal time to get on board and show people what you're made of. What can you achieve? How can you stand out by using Hangouts to connect with the people in your various Circles?
#10: Use Hangouts on Air to reach more people
You can have just ten people involved in a Hangout, and that includes you. But by using this new "Hangouts on Air" tool you can make sure everyone else on Google+ can see the Hangout, giving you a much wider audience as a result. It won't suit every Hangout but it will work in some situations.
Are you using any of these methods right now?
Which ones are you using? Which ones are you nervous of using? Which ones strike you as being great ideas for building and growing your business in the future?
It takes time to get used to anything new, and while Google+ has been around for over ten months now, the features it has to offer are still unfamiliar to many of businesses. Hopefully, after reading this post, you can start to see how Google+ Hangouts could really enhance the way you get in touch with customers, clients and fellow workers.
GUEST BLOG POST: This post was written by Kevin K. Lau, Community Manager for Google TV and a leading Network Marketing Business Coach, Social Media Consultant and SEO Specialist. Kevin is the CEO and Founder of Empowered Networkers Inc., a company specializing in helping clients gain media attention, increase traffic to their website and building affiliates and subscribers. Learn more about Kevin on his blog.
Connect with Mari on Google+ here and on Facebook below:


Learn more about Google+
Want to learn more about Google+? Pick up a copy of Guy Kawasaki's brand NEW book What The Plus: Google+ For The Rest Of Us! In fact, you can receive a FREE copy of Guy's new Google+ book …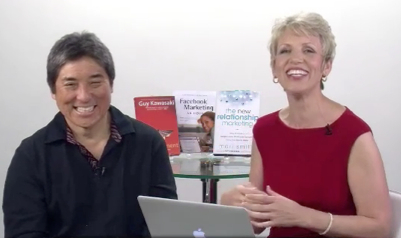 … find out when you join Mari Smith and Guy Kawasaki on this FREE webinar – The 7 Hottest Social Media Business Trends and How You Can Profit From Them – back by popular demand! Saturday, April 7th 2012 at 2pm Eastern – includes bonus 30 minutes LIVE Q&A with Mari and Guy. Register here, or just pop your name and email below. (If you're reading this after the fact, go ahead and register for the replay anyway!)