Facebook Tips for WordPress, Cover Images that Convert and More: The Social Scoop 10/14/16
Greetings from the skies!
Wowee, I'm jet setting big time this month. Today is the start of many weeks on the road. It's exciting; at the same time, I really need to *pace* myself! 🙂
First, I'm keynoting my beauty client's official UK launch in London this weekend, then I head up to Scotland for a week with my family. I'm super excited to spend quality time with my three sisters and our dad – our first time in 15 years. Woa!
InFacebook news this week — Facebook began testing ads in Groups, its "next potential cash cow," says Techcrunch. This nugget is eye-opening: "Facebook says it will reach maximumNews Feed ad load in mid-2017, which means it needs new revenue streams to continue its revenue growth momentum that's been going strong for years."
So, along with looking at monetizing Groups, there's also Messenger ads coming… and the new standalone Events app likely has potential for ads. Plus, Facebook is currently testing mid-roll ads in Live videos. And, there's the new dedicated video News Feed. Oh, and the new pay-per-user enterprise collaboration tool, Facebook Workplace. Amazing!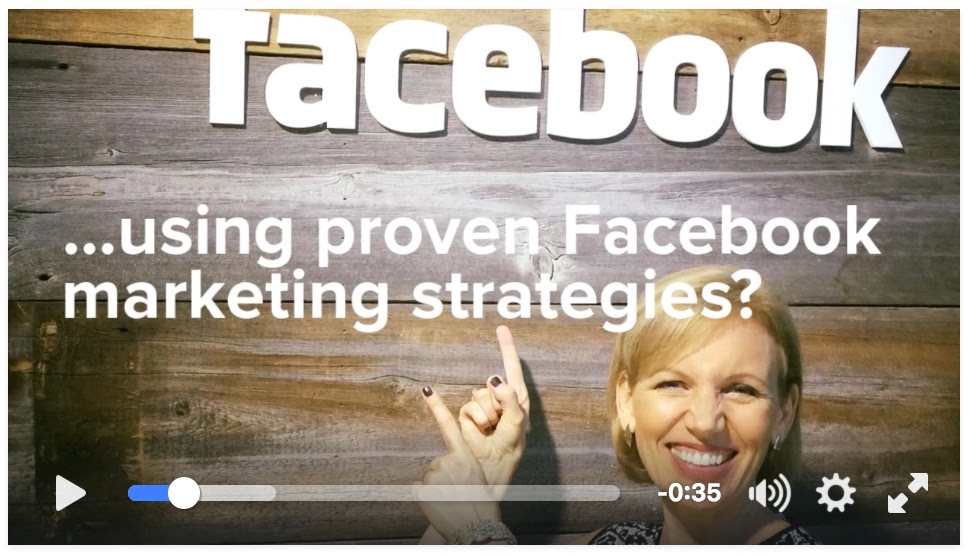 This week, I lead a free Facebook Marketing webinar hosted by Infusionsoft. If you missed the live broadcast, you can catch the replay if you're quick! 🙂 PLUS, Infusionsoft kindly offered an amazing invitation for my peeps – a free 30 minute Sales & Marketing Planning Session: infusionsoft.com/marismith
Next up, please enjoy this week's top 3 articles we've selected for you:
1. 10 Best Facebook Tips and Tutorials for WordPress Users via WPBeginner.com
WordPress is an excellent website solution — it has endless possibilities and is easy to customize to fit your needs. Combine Facebook with WordPress and it's an all-around great way to market your business. Lots of helpful info here, so make sure to bookmark it for future reference!
2. How to Create a Facebook Cover Image that Converts via AmyHowardSocial.com

Your Facebook Cover image is a premium bit of real estate on your page. Are you using it to its full potential? The tips in this post are terrific! Read on to see if/where you can improve yours.
3. Here's Your Facebook Campaign Checklist For The Holiday Season via Wersm
The holidays are approaching fast—is your business ready? This checklist will come in handy when you're planning your Facebook campaigns. Use it to make sure you have covered everything.
That's all for this week's issue of The Social Scoop. Have an awesome weekend and week ahead.
Cheers,