The State of Video Marketing, join the Wave.video Challenge for a chance to win a VIP trip to Boston, MA
Wave.video launches world's largest marketplace for video clips and images starting from only $1 per clip.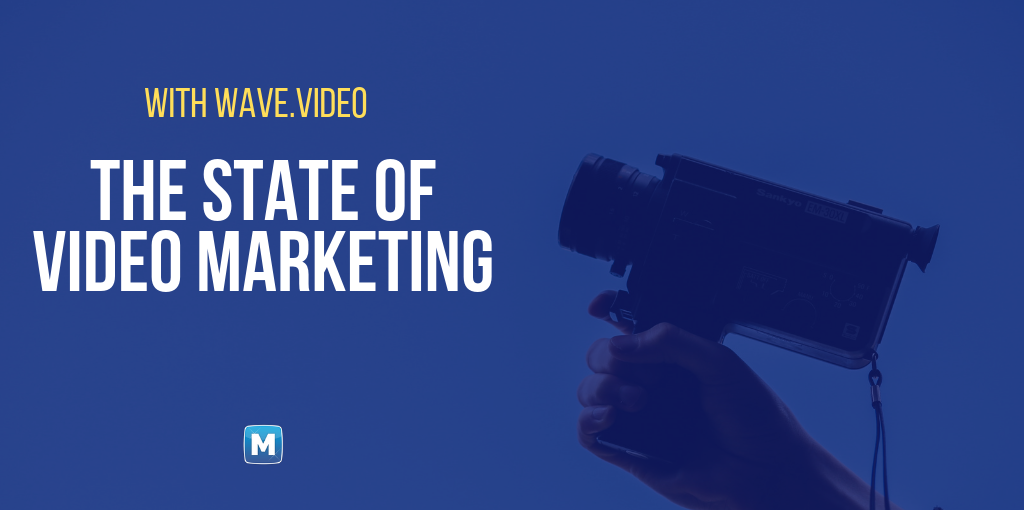 Did you know? Video marketers get 66% more qualified leads per year. [Source: Optinmoster].
90% of video marketers feel the level of competition and noise has increased in the past year. But 99% will continue to use video in 2019, with 88% saying they'll spend more than they did in previous years. [Source: Wyzowl]
Reasons marketers say they are not currently using video include:
they lack time (23%), and
they don't know where to start (21%). Hmm. 
Related: 90+ Video Marketing Statistics For 2019 (New Data) by Wyzowl
Our friends at Wyzowl recently conducted their annual video marketing survey and put out their State of Video Marketing Report which you can access here.
On this recent broadcast and slide presentation, I share the latest facts and stats on Facebook video, in particular, and how you can easily, quickly and inexpensively create professional videos to be an integral part of your social media marketing mix this year and beyond. 
I'm joined by Wave.video CMO, Daniel Glickman who shares several exciting product announcements. Daniel joined me streaming live from the stage at our longtime friend Jessika Phillips' Social Media Week 2019 event in Lima, Ohio!
Wave.video Offers the World's Largest Marketplace for Stock Video Clips and Images
Wave.video has already made creating high-quality videos easy, accessible and affordable. But now Creators and businesses can make videos at a fraction of the cost and time thanks to the new Wave.video stock marketplace.
THIS IS THE WORLD'S LARGEST marketplace for stock video clips and images:
Over 300 million assets from 5 top providers and more to come
Over 2 million free assets
Prices from only $1 per clip!
A new, robust, FREE plan. No watermark with unlimited downloads in any format
Save 25% On Any Wave.video Plan
SPECIAL!! Save 25% on any annual Wave.video plan. Just go to www.wave.video and use code WXA_Creations. Limited time offer, expires soon! (There's still the free forever plan, too!)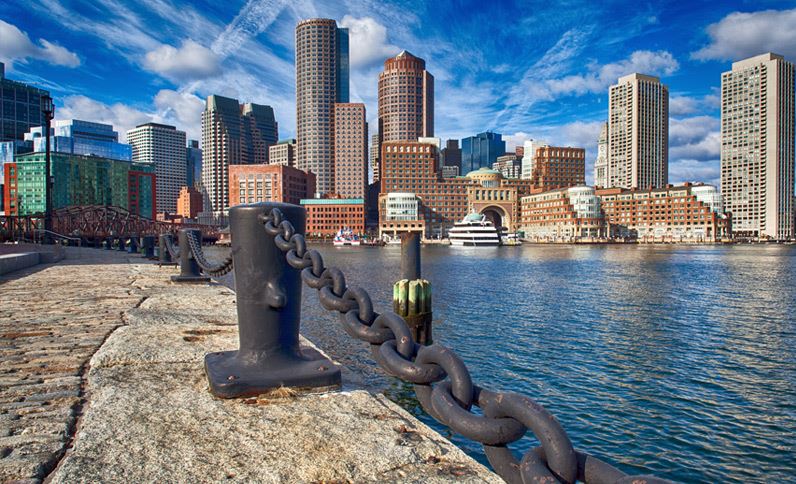 NEW!! In collaboration with Wave.video, our latest Video Challenge is underway. There's still time to join and get a chance to be the lucky winner of a VIP Experience trip to Boston, MA. One lucky winner will be selected to WIN a special VIP Experience trip to Boston, MA in September including 1:1 Facebook & video marketing coaching time with myself and Daniel at Wave.video! 
Be sure to join our special Wave.video challenge group on Facebook for full details and the rules.
I promise it'll be easy, fun and rewarding!!
HOW TO ENTER
There is really only ONE (3-part!) simple qualification to enter our Wave.video 'Boston' Video Challenge Contest!! All you have to do is:
Create one or more videos. Ideally using Wave.video, of course! And, ideally utilizing one of Wave.video's super inexpensive new marketplace stock video or image clips (starting at $1/each and 100M available at under $5/each!).
Share your videos publicly on your own social channels*
Include one or more of these hashtags on each video post you make: #wavevideo or #madewithwave or #wavevideocontest.
The contest period is 12:01 AM PST on Tuesday, June 18th, 2019 through and including 11:59 PM PST on Monday, July 1st, 2019. FULL RULES are in the Facebook Group.
*Eligible social channels include:
your Facebook business Page,
your Instagram feed,
and/or your Twitter account.
Your Instagram and/or Twitter accounts need to be set to public in order for us to see your entry. Videos posted to private accounts are not eligible. Videos posted to your personal Facebook profile/timeline are also not eligible, due to Facebook's promotion restrictions (primarily because the privacy settings can be changed and we cannot force entrants to post publicly!).
THE PRIZE
One person will be drawn from all eligible entries after the contest period has ended. The winner will be contacted privately first, then announced publicly between July 2nd and July 5th, 2019.
VIP Experience with Wave.video and Mari Smith in Boston, MA.
The prize includes a trip to Boston, Massachusetts, United States on September 3-4, 2019. Airfare credit up to $750 USD is included.
The winner will meet with Mari Smith and Wave.video CMO, Daniel Glickman, in Boston to be given a tour of Wave.video's offices at 2 Seaport Lane, Boston, MA. Plus, receive 1:1 time with both Mari and Daniel for a personalized video creation and Facebook marketing consultation, plus a private hosted dinner with Mari, Daniel, the Wave.video team and a VIP Reception.
Go join our special group now for the full scoop:
Mari Smith & Wave VIDEO CHALLENGE Group