A rare opportunity…
A one-day LIVE event with Mari Smith
on April 6, 2013 in San Diego, CA
This is it! Turbocharge your Social Media profits in just ONE day!
If you're ready to put rocket fuel into your social-media marketing plans, this time-sensitive announcement could be the most important message you'll read all year.
I'm thrilled to unveil my exclusive, LIVE event that's guaranteed to be a game-changer. It's a one-of-a-kind experience for business owners and entrepreneurs like you who want to dramatically improve your social media ROI.
Real engagement, and real dollars
I know how valuable your time is – and it's critical that your marketing efforts pay off. It's true, time is money. And you can't afford to be wasting time focusing on low-yield activities (like amassing tons of the wrong followers who don't every buy from you, anyway). That's why we'll be focusing a LOT on the exact steps to take, end-to-end, to really ramp up your measurable results!
Come get the scoop!
Dig in right now and get the scoop on my exclusive one-day Social Media Immersion, live in San Diego, California on April 6th, 2013. It's coming up super fast, so it's best if you read quickly and catch this special training event while you still can. Because it's really more like an intimate, profit-focused mastermind with me… that you won't want to miss!
In fact, over the course of our intensely focused time together, you'll join a very exclusive group of only 37 business owners, entrepreneurs and key decision-makers in a closed-door intimate setting, where we'll get down to the BUSINESS of social media.
And while you're there, you'll take in my most up-to-the-minute Social Media secrets and techniques as I demonstrate them from the stage. And then, I'll be rolling up my sleeves and working table-to-table with you, helping to tailor each cutting-edge strategy for optimal results in YOUR business.
Position your brand for bigger wins than you've ever experienced before
How can I say that? Because, even though you've been learning tips and tricks on your own, or you've taken any of my online courses, they're nothing like this *full* immersion session, with me at your side.
We'll work together to design a complete, end-to-end Social Media Profit Strategy for your business that will serve you for the rest of 2013 and beyond.
Plus, we'll also have live, on-the-spot business "hotseats" to get to the heart of your ideal social media strategy. And you'll watch other businesses go under the microscope, so you can soak up the learning from more than one industry or case study.
Been struggling to create a cohesive, effective social media plan for your business?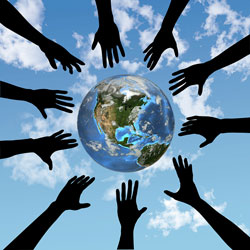 Then sit up and take notice. Because by the end of our power-packed one-day immersion together, you'll leave with:
A solid understanding of how to maximize your Facebook reach, engagement and – most importantly – conversion rates, so you can see a true ROI from your Facebook activity.
Time-saving systems I use in my own business every single day that frees up a minimum of one hour a day, yet still amplifies my social media impact exponentially… and how you can do the same.
The best sources to find the most engaging and viral content to share with your networks.
How to create an integrated approach to your social marketing to guarantee you build a solid presence on all the big social sites: Facebook, Twitter, Google+, LinkedIn, YouTube, and Pinterest!
Proven ways to deepen relationships with all your online fans, friends and followers that makes them want to be your customer for life!
Creative ways to attract droves of local customers through mobile marketing.
A complete plan to carry your business forward into 2013 with astounding reach and speed.
Now I have to tell you, this is barely the tip of the iceberg. In fact, this is a no-holds barred event -- I should call it "Mari unplugged". Because I'll be filling in between the lines to reveal all the most effective, time-saving, and revenue-generating social media secrets I know.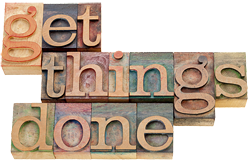 By the way, it's important for you to know that the Social Media Immersion is NOT designed for people who are really new to social media. So there won't be anything holding us back as we take a deep dive into the specific, detailed and URGENT social media challenges your business faces. And I'll do my very best to make sure you walk away with the best solutions.
How does that look for a REAL business like yours?
Give me just one power-packed uninterrupted day of your time in April, and I promise I'll help you get back an hour or more a day when you use my proven, time-saving approaches to authentic social media success.
I can't say it any plainer than that. And I know it's true, because I'll be showing you the exact same strategies I use myself, to get more done in day than I'd have ever thought possible a few short years ago. And they'll be as familiar to you as they are to me by the end of the Social Media Immersion.
Remember, this is a small, intimate group. The event is limited to only 37 committed business owners who are serious about their New Media success. That way, I can assure you'll get more value from our time together with fewer people in the room -- to help you make a giant leap forward in your OWN knowledge of the most effective social media strategies on the planet. And you can be sure...
We won't stop until EVERY last question gets answered!
Are you ready to take the next step up in YOUR Social Media journey and explode your business at the same time? Then don't waste another second, if you want to be part of this exclusive learning event. Claim your seat at the table today, because with only 37 seats available, these tickets will sell out quickly!!
(And I wouldn't want you to miss out by coming back to this page a few days from now only to discover the seats are all gone).
There's only one way I can think of for you to get on a better fast-track for using social media to explode your business this year. And that's if you qualify for the only upgrade you can get at my Social Media Immersion event: it's a VIP Upgrade Experience that starts with a private dinner on the evening of Saturday, April 6th at a secret location, plus a private one-on-one coaching session and 30-days of follow up support. Click here for more details.
We're forced to limit the Elite VIP upgrade to just 12 spots!
If you'd like to be one of the lucky 12, click the VIP OPTION button on this page to find out more and reserve your spot.
By the way, the Social Media Immersion will not be filmed, recorded or transcribed in any way. This is all LIVE and hands on; you have to be in the room to get the benefit. So you'll want to bring your own laptop!
Don't worry, we'll have free wifi and power cords in the room for you to use. I'm also including lunch and refreshments, so we don't waste a minute of time.
So if you're ready to learn the best I have to offer in just one power-packed day - -AND walk out of the room with a complete, end-to-end plan for your company's social media profit strategy that starts the moment you get back home -- go ahead and register now! I look forward to meeting you at the Social Media Immersion on April 6th.
I promise you, your business will never be the same.

Social Media Immersion
April 6, 2013 in San Diego, California