Enhanced VIP Upgrade
This event is now fully sold out in both regular and VIP tickets. If you'd like to join the waiting list just in case a spot opens up, please simply send an email to immersion@marismith.com with "SMI Waiting List" in the subject line. We'll be in touch just as soon as any openings come up.
The VIP Experience — Exclusive Opportunity Limited To Just 12 Attendees
The quickest route to predictable success in ANY venture is with an experienced mentor's guidance.
And if you're looking for this type of fast-track progress, I'd like to be that mentor for you.
Immediately following the Social Media Immersion, I'm also offering a unique opening for just 12 savvy business owners. It's my ultra-exclusive VIP Upgrade designed to give you an individual, personalized social media strategic plan and specific action steps for the next 12 months in order achieve your business goals.
As a limited upgrade … reserved for only 12 attendees of the Social Media Immersion event … I'm offering you a special hosted dinner on Saturday night PLUS an exclusive hosted breakfast VIP Q&A session with Mari on Sunday morning from 9am to 10:30am PLUS a 30-day follow up plan to ensure you implement the teachings effectively (includes membership in a private Facebook group, one group webinar, and access to Mari), PLUS a private 1:1 60-minute coaching session with Mari! Wow - your business will never be the same. Get ready to soar!
Note: The VIP Upgrade Package is only for 12 attendees of the Immersion event. For the exclusive dinner on Saturday night (April 6th), you will also be joined by a small group of members from my Business & Beyond Club to expand the networking, camaraderie and learning!
Ready to claim your spot for this Enhanced VIP experience?
In addition to everything you get during the one-day Social Media Immersion Main Sessions, you'll also get to join Mari for an exclusive dinner at a secret location, plus a 30-day follow up plan, plus a private one-one-one coaching session with Mari, plus membership in a private support group with access to Mari to you can keep your social media momentum going! Will you be one of the 12 lucky VIP attendees? Just click the button below to schedule your payment and reserve one of these limited spots! Then, get ready for an incredible experience!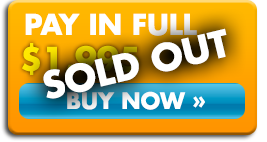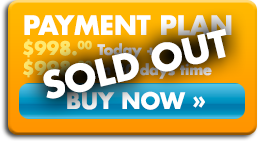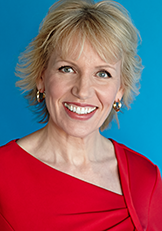 I look forward to seeing you soon!
P.S. My motto for many years has been "Relationships First, Business Second" and by that I mean it's important to focus on people: connecting, relating, engaging … with no real agenda. Just fostering and deepening special relationships with prospects, customers, strategic partners and more. And, out of these authentic relationships, business naturally emerges. Plus, for some time, I've said "It's not who you know, it's who knows you." So, what you're also investing in with this VIP Upgrade Experience is a chance to deepen your relationship with me and with your fellow participants. It's been quite some time since I last hosted a VIP Mastermind, and I can tell you that my past participants and I all stay in close contact and have annual reunions, too! So, come join our inner circle and treat yourself to the VIP Upgrade … I promise it'll be well worth your time.