Facebook 101 – Online Facebook Training Course with Mari Smith

This program is currently being updated and will be offered again soon!
Dear small business owner, entrepreneur, independent professional and marketing manager: Due to popular demand, I'm excited to launch a super-basic online training course on how to make the MOST of your every day Facebook activity.
Finally! Discover how to optimize your Facebook profile and fan page to attract better business results!
We're going back to basics for folks who are apprehensive about how to properly use their Facebook personal profile for both personal and business purposes. Plus, how to effectively set up and use a Business Page to attract more fans, collect more leads, and convert more people into paying customers. Watch this special video message from Mari below:
Over the years, Facebook has gotten so complex; the site changes constantly and is frequently in the mainstream news with users expressing serious concerns about privacy. Is it any wonder so many small business owners are completely confused as to how to really make Facebook work?
With the ever-declining organic reach (visibility of your business page posts in the news feed), I'm hearing more and more rumors about people giving up their fan page and only using their profile. This is NOT a good idea! To truly optimize all that Facebook offers, you need BOTH!
The primary purpose of your personal Facebook profile The primary purpose of having a personal account on Facebook is to connect with friends – the people you know "IRL," in real life! Your buddies you went to school with, your work mates, your close friends, and your family members and other loved ones.
PLUS, Facebook allows you to expand your network as wide as you wish. You're allowed up to 5,000 friends – of course, it's not humanly possible to actually personally know that many people! (You may have heard of the Dunbar 150; studies prove that the average number of real-life friends people can genuinely know is 150).
However, by expanding your network of friends, you'll be able to potentially reach more people with your business offerings. Of course, there is a fine art to sharing content that is a mix between personal and business.
The power of the Follow button
In addition, our Facebook personal profile comes with another option: the FOLLOW feature. Introduced in 2012, this feature allows you to have anyone on Facebook sign up to see your PUBLIC posts in their news feed.
I enabled the Follow feature immediately it came out as I saw the power of expanding WAY beyond the 5,000 friend limit and having a potentially unlimited audience. Keep in mind that, yes, Facebook does tend to favor content from profiles in the news feed. I now have over 340,000 Followers and have converted many of them into actual fans, leads and paying customers. I'll show you how in this course! ~Mari
Now, the Follow feature actually causes a lot of confusion. Thing is, prior to the Follow button, anyone could come to your personal profile and see your public posts anyway. The difference is that your followers can see your public posts in their news feed.
Keep in mind the complex news feed algorithms also apply to personal profile posts. So, your friends and followers do need to be interacting regularly with your posts in order to see them in their news feed.
But, the confusion has been building on Facebook. More and more people are spreading rumors that you may as well ditch your business page in favor of only using your profile. But this is simply not a good strategy and you'll be missing out big time on a potential boatload of business! Keep reading, let me explain:
Why you also need an active Facebook business page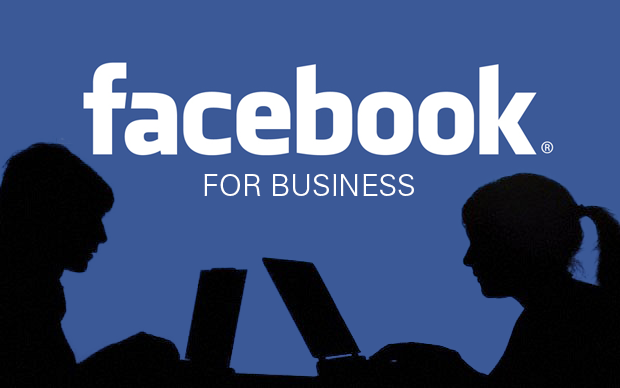 Granted, organic reach has plummeted to a mere six percent (that is, six out of every one hundred of your fans might be seeing your page posts in their news feed). Some sources say organic reach is destined to reach 1-2% and even 0%.
Ugh. I know, now you're thinking what the heck is the point of even having a Facebook page if ultimately none of your posts get seen by your fans?! Hang in there, let's keep going here…
There are still significant advantages to managing an active Facebook page for your business, namely:
All content on your Facebook page is PUBLIC and, therefore, indexed on Google. The more keyword rich your 'About' section and wall posts, the more chances you'll be found high on Google search engine results pages for your search terms.
Facebook has over 2 Billion active users and you have an opportunity to position yourself in front of your exact target market. To some people out there, your business doesn't exist if they can't find you on Facebook.
You get access to metrics about your fans, their demographics, and how well your posts resonate with your audience so that you can make adjustments and hone what works well for your fanbase. (Note: you don't get metrics and access to demographics about your friends and followers on your personal profile).
You can pay to promote your page wall posts to a very specific, granular target audience. You can also upload your own email list and website visitors to be able to place targeted ads in the news feed, thus converting more leads into paying customers.
You can add apps to your business page that allow you to easily collect email addresses, showcase your locations, spotlight customers, display your online store, and so much more.
You can administer contests on your business page – either directly on the timeline wall and/or via a third party app.
And, it's against Facebook's Terms to have a personal profile in the name of a business. (Note: it is not against Facebook's terms to talk about your business on your personal profile. What IS disallowed is using your personal profile for commercial purposes, such as selling your cover image or a status update to an advertiser. Make sense?)
Let me show you how to get measurable results from your daily Facebook activity. In fact, once we review all your important settings (and little-known features designed to help you optimize your Facebook experience), you can actually get REAL results in just five minutes a day!
If you'd love to use Facebook more strategically for personal reasons and also, ideally, to gain more business from your Facebook activity, then come join us in this class.
Survey results
Over 750 awesome folks from around the world have already indicated their interest in this upcoming course on our early-bird list, of which over 230 people completed the early-bird topic survey. This helped inform the curriculum.
At first, I was going to mainly focus on super-basic personal profile settings. However, the hands-down #1 most requested topic — even at a beginner level — was about Facebook business pages!
Here's a peek at some of the results from the Facebook 101 course topic survey:
The top five topics requested to be covered are:
Facebook Business Page: advantages over your profile, basic set up, how to optimize – 80%
Proven ways to use your profile for business purposes – 78%
The Boost Button – what it is, basics of how to use it – 65%
How to create and optimize Interest Lists – 63%
Understanding how the News Feed works – 60%
Additional requests were submitted for how to increase engagement, how to get more likes and monetize without spending money on ads, and how to run ad campaigns. (Good news: being Scottish, I have frugal genes and love to show business users creative ways to use Facebook for business that don't cost any money!)
FRIENDS: The majority of people have 101-500 Facebook friends (47%), while 22% have less than 100 friends and 31% have over 500 friends. (I'll be showing you how to easily segment your real-life friends from Facebook friends, and also how to widen your reach using organic ways, both on your profile and business page.)
BUSINESS PAGE: 28% of survey respondents indicated they do not (yet) have a Facebook business page. (We'll for sure cover the basics of how to set up and run a successful business page, as well as how to get over a plateau if you already have a page. There are significant advantages to having a business page as well as profile; you'll find out in the course!)
FOLLOWERS: There seems to be some confusion regarding the 'Follow' setting – 64% of respondents indicated that they're not sure if they have enabled it. (I'm excited to cover this magical setting in the course, and I'll show you how to widen your target market with greater news feed visibility using this setting.)
What you'll learn in this online Facebook Training Course!
I'm excited to share that this is the curriculum you'll be studying with me over the course of six weeks, starting on Monday, August 11th:
INTRODUCTION to the basics
Understanding basic Facebook key terms
Getting to know your way around all the settings that you can adjust on desktop and mobile
Understanding Facebook's Terms of Use: what you can and cannot do
Using Facebook's search feature
Searching on Facebook using Google! 🙂
How to get support from Facebook
PROFILE – master the fundamentals
How to optimize your profile privacy settings
Why you should enable your Follow setting and how to strategically post the right content to PUBLIC and different content just to FRIENDS
Tightening up your security settings to prevent hacking
Editing your notifications
Friending etiquette
Tagging etiquette
Sharing etiquette and the "how to's" of sharing
Adjusting settings in Groups, Events and Apps
Using the Facebook mobile app – basics
NEWS FEED – understand this mystery!
How to adjust your own settings as a user
How to set up and use Friend Lists and Interest Lists so you don't miss important updates from friends and pages you enjoy
How to use the new Save feature
How to train Facebook's news feed ranking algorithm (often referred to as 'EdgeRank') to show you more of what you want and less of what you don't want
BUSINESS PAGE – get set up for success and blast through plateaus
How to build a new business page from scratch
How to push through a plateau (in fan growth, reach and engagement) on an existing business page
Simple methods to develop a consistent content strategy that works
Proven ways to increase your organic reach
Using the Facebook Pages Manager mobile app
FACEBOOK ADS – finally, see how even spending $5 can yield results!
The absolute basics of getting started with Facebook ads, promoted posts and the Boost button. (Note, as this is a basic Facebook course, we will not be going very deep into ads. If you are a more advanced Facebook business user, we recommend Facebook Marketing Success Systems – Mari's Facebook ads course, featuring Dennis Yu). 
As you can see, based on the survey results, I've crafted the course content to include more business-orientated training (as opposed to mostly basic profile settings). However, please be assured, the modules are step-by-step and taught in lay terms. And, I still cover all the important profile privacy settings, protecting your data, searching, news feed, and other key components of using Facebook on a daily basis for both personal and business purposes.
Ready to join
I'm extremely passionate about helping more and more small- to medium- sized business owners fully understand and tap into the massive power of Facebook. So, I wanted to make the price as reasonable as possible for you.
Is this course for you?

If you're not sure yet if this course is a fit for you, take a look at the following statements – if you relate to five or more of them, this course is for you!
You are unclear about how to edit your privacy settings for maximum control.
You're unsure what happens when you publish posts to friends, friends of friends, public – exactly who can see your content?
You don't know what data is public by default on your Facebook profile and what can you make private.
You're concerned about better protecting your personal data and that of your friends.
You're a very private person and want to protect your privacy.
You want to carefully customize who can see your content (e.g. perhaps you have someone that you don't want to block, but you also don't want him/her to see your posts).
You're unclear what it means to have "Followers" and whether you should enable that feature or not.
You're confused about whether you're allowed to use  your personal profile for business purposes.
You've been thinking to let go of your business page and just use your personal profile… but you're unclear on the ramifications.
You're not sure whether you even need a business page.
You don't know how to properly set up and optimize a business page.
You'd like to find quality Groups with like-minded people to join.
You've been thinking about starting your own Group but don't know what steps to take and what the proper etiquette is for inviting people.
You'd like to use Facebook to promote your own Events, but you tire of all the incessant Event invites from other people and don't want to be "that guy/gal."
You want to know which apps are safe to use and which apps you should avoid.
You've read some horror stories and want to protect yourself from creepers, stalkers and trolls.
You want to know the easiest way to report abusive content or profiles on Facebook.
You want to know how you can contact Facebook and get answers when you have a problem.
You may need to know what to do if you (or a friend) accidentally gets locked out of your Facebook account.
You want to know how to block specific people and what happens when you do.
You want to know how to get solid, measurable results from your Facebook activity in just minutes per day.
You're not sure what to post on your business page as separate from your personal profile.
You want to build your email list using Facebook.
…and, of course, you want to know how on earth you can grow a bigger audience, attract more leads and find more paying customers using Facebook!
NOTE: This is a beginner Facebook course. We will primarily cover your personal profile, privacy settings, etiquette, groups, apps, News Feed and getting help from Facebook. We'll also be covering the basics of Facebook Business Pages – how to set one up and how to lay the foundation for an ongoing content strategy and optimization so you can attract more customers. Plus, the very basics of how to buy ads, including promoting and boosting page posts.
Course format – self-study video lessons!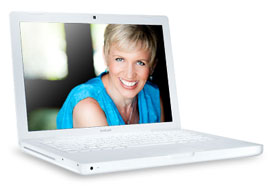 I love to teach where you can see my computer desktop with both slides and my browser. That way, I can show you the exact buttons to click on, the exact settings I have on my own Facebook profile and page.
Many of my course participants over the years tell me they love my teaching style in short, self-study video tutorials.
So, the good news for you, is this Facebook 101 course comprises:
SELF-STUDY VIDEO LESSONS: A series of short, self-study video lessons covering a variety of Facebook how to's, ranging from absolute beginner to intermediate. There are four sets of video lessons. Some sets have just a few videos, some sets have several. You can study at your own pace and pause/rewind the videos to ensure you apply the teachings properly. You'll have unlimited access to all video lessons for one full year!

As soon as you register, you'll receive instant access to your course members' area. This is where all course content is hosted.
RISK-FREE GUARANTEE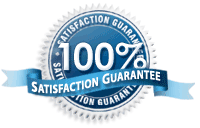 FACEBOOK 101: BACK TO BASICS  is a fantastic, beginner level, step-by-step course, packed with the latest and best information I have to offer for your success with Facebook today. And I want you to be absolutely thrilled with the tactics and strategies you'll discover in this course. But you be the judge…
You can sign up today and attend the entire course totally RISK-FREE. If, after completing all sessions and applying the teachings from each lesson, you don't feel fully satisfied, or you didn't get massive value and see real results, simply contact my team and we'll happily refund 100% of your money in FULL. You have my promise.
PLUS – check out this radical promise to ALL attendees!

If you don't get the results you want by the end of the course, I will thoroughly review your Facebook activity and provide custom action steps for you to succeed. Just keep showing up to each session, implement what you can… and if you're not 100% satisfied, I'll do what I can to personally help you until you are happy!
Now that's ZERO risk to you!!
Come on in and save your seat today – we'd love to have you.
Frequently Asked Questions:
Will sessions be recorded?
YES! All training sessions are recorded and accessible as on-demand videos that you'll find in your member area with unlimited access.
What format are the replays in?
Videos are in two players: .mov format for higher speed internet and .mp4 format for lower speed internet. Both formats are in players streamed from inside your membership area. We also make the actual video files available to download on to your computer hard drive and play at your leisure without using internet bandwidth.
What other materials do I get, besides the webinar replays?
There are a minimum of 12 self-study video lessons that you can watch online and/or download the video files.
PLUS, checklists, templates, guides, case studies and more!
How do I access the course materials?
We use CustomerHub with a secure login system so you can safely access all course materials. As soon as you register for the course, you'll get an email with your login access.
Is there homework?
Yes. We have recommended action steps for you to take after each session.
Can I download the modules?
Yes. You can download each video lesson file and webinar replay in either MOV or MP4 format as well as the slides and guidebooks in PDF format.
How long will I have access to the replays?
You'll have access for one full year via your CustomerHub login.
Will this course work for the network marketing industry?
Yes! Many distributors and coaches from a variety of network marketing industries often attend Mari's courses. Network marketing companies are by their very nature relationship marketing oriented — you'll be learning proven techniques from Mari Smith, bestselling author of The New Relationship Marketing and Facebook Marketing: An Hour A Day. 
I don't have a Facebook page yet – will this course work for me?
Yes, as part of the course curriculum, we'll be walking you though the steps to set up your Facebook page.
Does this course cover Facebook ads?
We will be covering the absolute basics of placing a Facebook ad – including promoted/boosted wall posts.
For more advanced features, Mari has other courses available.
What if this course doesn't work for me?
If you don't get the results you want by the end of the course, we will refund your money 100% no questions asked. Just keep showing up to each session, implement what you can, ask for support… and if you're not 100% satisfied, Mari will do what she can to personally help you!
Now that's zero risk to you!!
What people are saying about Mari's Social Media Training Courses and Services:
My "People Talking About This" Multiplied by 600% + Decreased Cost per Sale by More Than Half!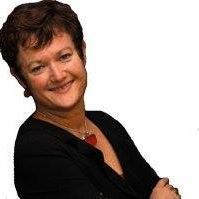 "Just want to say a big thank you to you and your wonderful partners for your brilliant Facebook training. I've only implemented a fraction of the training so far but the results are already exciting (and profitable). I implemented your "engage and amplify" strategy and within 1 week my PTAT (People Talking About This) multiplied by 600%! Then I set up advertising following your instructions. I created custom lists, split tested different ads and then optimized the winner for lead conversion to my webinar and sales funnel. The exciting news (a.k.a. profitable news)? My cost per sale of my $497 program is usually $149.10 using affiliate referrals. With this first campaign, my cost per sale from Facebook advertising is $69.84. Giving me an extra $79.26 profit per sale!! Plus the sales are consistently every day instead of floods and droughts as my lovely affiliates promote. And I haven't even implemented half the clever things you taught yet which I know will decrease my cost of sales even further. I'm really excited. Thank you so much for sharing a system that absolutely works."
~Janet Beckers – WonderfulWebWomen.com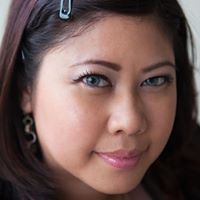 More In-Depth and Educational Than Any Other Facebook Course
"Yay! Just got my certificate of completion of the course! Thanks Mari Smith, Dennis Yu & Alex Houg for all your guidance and support! This course was definitely far more in depth and educational than any other Facebook course I've taken so far. Also thanks to all friends in this group for sharing your experiences and continued support!!"
~Liz Ayan – Digital-Matchbox.com

More Than a Facebook Strategy
"Uber mentor Mari Smith. Coach, content curator and business sage. Mari delivers more than a Facebook strategy. Mari is one of the foremost social media thinkers on the planet. It is well worth joining her program."
~Lucy Miller – Perfumer, LucyMillerPure.com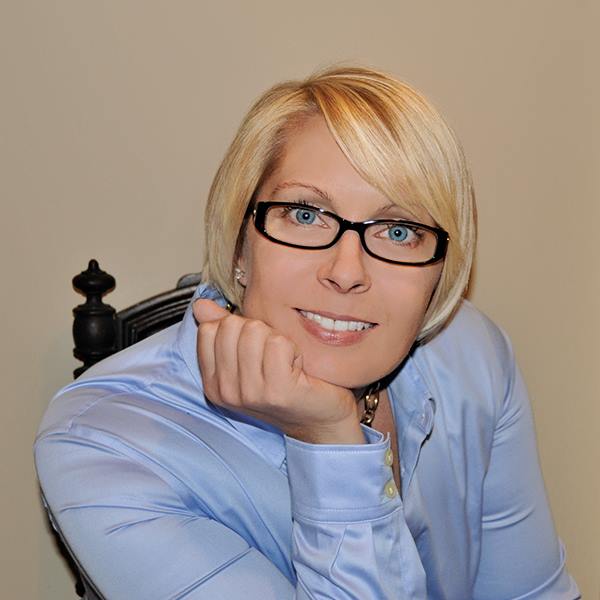 Engagement Rates Drastically Improved
"After attending Mari Smith's Social Media Intensive and VIP sessions I have been so much more focused on my business. I now have the tools I need to grow my business. Mari's insight, critiques and helpful tips were key to improving my Facebook presence. Since the event, my engagement rates have drastically improved. As a result of attending Mari's event, I feel I have found my "voice" in social media. I look forward to learning more and continually reaching more people via social media. Thank you Mari!"
~Sonja Sandholm-Pound, Fitness Coach — simplyactivesonja.com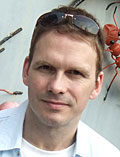 Save months of research, trial and error!
"Mari's Facebook courses are outstanding! The webinars are chock full of tips and insights for your Facebook success, the membership area is a gold mine of links, tools, and resources. What I love most is Mari's uplifting presentation style. You can't wait to get started once you watch these videos! Entertaining and easy to understand, yet profound and ready-to-use information. Mari's the go-to expert for Facebook, and it shows throughout the course. I signed up for "Facebook Money Mastery" the minute the sales link went online. You save months of research and trial and error!"
~Ralf Skirr, internetbusinessmastermind.com
Meet your Master Trainer – Mari Smith

Often referred to as "the Queen of Facebook", Mari Smith is considered one of the world's foremost experts on Facebook marketing and social media. She is author of The New Relationship Marketing and coauthor of Facebook Marketing: An Hour A Day. Fast Company describes Mari as, "A veritable engine of personal branding, a relationship marketing whiz and the Pied Piper of the Online World." Facebook hired Mari in 2015 to present and teach at the series of Boost Your Business events across the country. Forbes named Mari one of the Top Social Media Power Influencers for the past three years in a row. Mari consults with businesses of all sizes around the world to help accelerate their profits by integrating proven social media marketing strategies. She travels and speaks at major events, sharing the stage with many celebrities and leaders. She also regularly appears in media locally and nationally in publications such as The New York Times, The Wall Street Journal, Inc., Forbes, Fortune, and Success Magazine.
I'll see you on the inside!