Facebook Workshop in San Diego
Meet me in America's finest city, San Diego, California – and get the BEST Facebook marketing + ads + campaigns + social media marketing techniques from the biggest names and brands in the industry.
Come learn the latest and most powerful information fresh from my Facebook Boost Your Business Tour ….learn what Facebook insiders and the very best performing businesses recommend to skyrocket your success on Facebook and Instagram.

EXCLUSIVE INVITATION – FACEBOOK MARKETING WORKSHOP!
You're invited! Attend my LIVE Facebook Marketing Workshop and learn the very best practices and get hands-on help from me and my team of professionals to build your business and improve your online marketing results.
By popular demand, I'm bringing back my exclusive live event – designed to immediately follow Social Media Marketing World! You're coming to San Diego anyway. You may as well MAXIMIZE your time here and walk away empowered with a solid Facebook marketing plan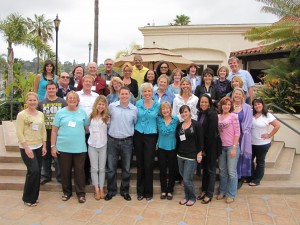 After attending the big social media conference with 3,000 attendees, you'll get to connect with a much smaller group in a glorious setting, learn the latest Facebook marketing best practices, mastermind ideas together, discuss highlights of SMMW16, and leave with the exact Facebook and Instagram marketing methods you need to skyrocket your 2016 social media results.
This highly interactive event includes a delicious, healthy lunch for all attendees. Our workshop will be at the Marriott Marquis San Diego Marina hotel.
You'll learn how to increase your Facebook and Instagram ad conversions, get a much better ROI and boost your sales! This dynamic one-day event is scheduled for the day immediately following Social Media Marketing World (SMMW16): Wednesday, April 20th, 2016.
Whether you have already purchased your ticket to SMMW16 or not, or you're not planning to go, you're invited to join me and my team for this intimate gathering as we drill deep into Facebook (and Instagram) marketing and advertising.
You'll walk away with a proven step-by-step process used by some of the top businesses on Facebook today, and a clear plan of action.
Your regular ticket includes:
In-depth, interactive, hands-on Facebook Business Builder workshop with Mari Smith and expert team from 8:30am to 2:00pm
Includes delicious lunch for all + materials & handouts
Limited to just 45 attendees
Plus, follow-up webinar and private Facebook Group
Price: $497
Click the button to reserve your seat today:

Upgrade to the VIP EXPERIENCE! Take your Facebook Ads knowledge to an even more advanced level! 
Includes everything in the regular ticket
Plus, extended deep dive for more advanced Facebook training from 3:30pm to 6:30pm
Limited to 12 attendees only in The Den
Roundtable mastermind format, plus 1:1 with Mari and team
Nobody leaves until all questions answered!
Includes yummy afternoon refreshments + 1 drink ticket in the bar following the event
Plus, follow-up webinar and private Facebook Group
Click the button to reserve your seat today:

VENUE
The Marina Kitchen Private Dining Room & Den
Marriott Marquis San Diego Marina,  333 West Harbor Drive  San Diego  California  92101  USA
Only pre-registered ticket holders will be admitted.
Video created by Mari using Animoto for Business. 
GOT YOUR SMMW16 TICKETS??
If you haven't already, be sure to register for SOCIAL MEDIA MARKETING WORLD 2016 – it's a 2.5-day live conference coming up on April 17th-19th, 2016 in San Diego, California. Register for SMMW16 here.

About Social Media Examiner's SMMW16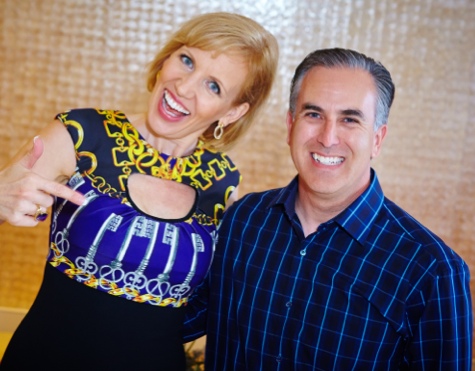 Social Media Marketing World 2016 is the world's largest social media marketing conference, hosted by one of the TOP business blogs: SocialMediaExaminer.com. CEO and founder, Mike Stelzner, has been a good friend of mine since 2008. I was one of the fire-starters that helped launch SME and am honored to be a guest contributing writer for SME, and a consistently top-rated Facebook marketing speaker and trainer at Mike's online summits and live events.
The 2016 event will be the fourth annual Social Media Marketing World and I'm blessed to have spoken at all events. It's truly one of my favorite industry events of the year. There's nothing like it out there!
You'll get to meet over 100 of the world's top social media professionals as well as connect with 3,000 fellow marketers, entrepreneurs and business owners. You'll discover invaluable, unique and practical ideas that will transform your social media marketing!
The event takes place in San Diego, California on April 17, 18 and 19, 2016 and will be held at the waterfront San Diego Convention Center.
OR, want to get a VIRTUAL PASS for SMMW16?
Get ALL the recordings (100+ sessions!) from Social Media Marketing World 2016 at a deep discount. Plus, you get all the benefits of networking in the private LinkedIn group with thousands of your peers. What a deal! 🙂 Get your discounted virtual ticket today: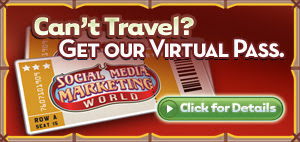 Watch highlights from Facebook's Boost Your Business event!
Woohoo — this fun video montage is from the first Facebook Boost Your Business live training event in San Diego! Such a wonderful experience — I'm so honored to partner with Facebook to co-facilitate and help educate thousands of small businesses around the US and beyond! Attendees got to meet with Facebook's partners: Visa, Shopify, MailChimp and Zenefits and attend breakout sessions to learn more about Facebook products. Plus, I met with almost 100 attendees individually to conduct one-on-one consultation sessions! Wowee, that's just a few minutes each, but it was sure a profound and informative experience. Sample questions included how to get started with Custom Audiences, how to create and package information products, how to create optimized lead-generation pages, how to generate more foot traffic and how to reinvigorate an established brand. (My team and I are compiling all the questions and I'll be leading another free webinar to address many of these so I can help more folks with the answers – stay tuned!)One of the highlights for many folks at the Boost Your Business event was the fabulous panel I got to moderate, featuring four local San Diego businesses doing extremely well with their Facebook and Instagram marketing! Big shoutout and kudos to Sven at Jelly Skateboards, Frans at Chef's Roll, Kevin from Tri Swim Coach and Sam and Anja from SUJA Juice!!! Y'all were amazing and shared such powerful golden nuggets and practical takeways with the audience.So many SMBs are hungry for knowledge. Online (and offline!) marketing has just become so much more complex over the past few years. What worked five years ago is dated. What worked even last year needs to be revised. The good news is that timeless approaches such as surprise and delight, exemplary customer care, deep listening, empathy, and community building will not go out of style. "Service is the new social." But, we also need to tie all that to the technology and paid strategies that are working. If you'd like help right now, there's still time to join my current online course and catch up: Facebook Business Breakthroughs! https://marismith.com/fbbb I'd love to work with you!PLUS, I look forward to meeting many more folks around the US at the next three cities – Minneapolis in July, Nashville in August and Boston in October! Register at http://fb.me/boost#FacebookHelp #FacebookMarketing #SmallBusiness #Marketing #FacebookMarketing

Posted by Mari Smith on Thursday, June 18, 2015
Meet your Master Trainer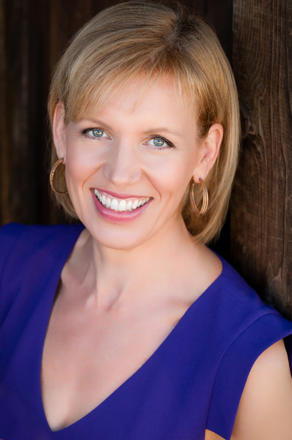 Often referred to as "the Queen of Facebook", Mari Smith is considered one of the world's foremost experts on Facebook marketing and social media. She is author of The New Relationship Marketing and coauthor of Facebook Marketing: An Hour A Day. Fast Company describes Mari as, "A veritable engine of personal branding, a relationship marketing whiz and the Pied Piper of the Online World." 
Forbes named Mari one of the Top Social Media Power Influencers several years in a row; she is currently #4 in the world. Mari consults with businesses of all sizes nationally and internationally to help accelerate their profits by integrating proven Facebook marketing and social media marketing strategies. She travels and speaks at major events, sharing the stage with many renowned celebrities and thought leaders. She also regularly appears in media locally and nationally in publications such as The New York Times, The Wall Street Journal, Inc., Forbes, Fortune, and Success Magazine.
Facebook hired Mari to help lead the Boost Your Business 2015 program. Mari has been on tour throughout the United States with Facebook this year to teach small businesses how they can grow and be more successful using all that Facebook offers and more. Along with partnering directly with Mari, Facebook teamed up with Shopify, MailChimp, Visa and Zenefits to add their expertise and guidance to the Facebook program.  The 2015 Boost Your Business program focused on bringing small businesses together to share best practices and hear about the latest marketing strategies and tools. Watch the short video below for more:
A Multimillion Dollar Business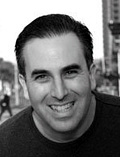 "If there's anyone on the planet who can help you build a business using Facebook, it's Mari Smith. Her early Facebook coaching was instrumental in helping Social Media Examiner become a multimillion dollar business. She studies the hidden gems of Facebook like no one else. She's also the first person I call if I need Facebook advice (and let me tell you we speak often!)."
— Michael Stelzner – Founder and CEO, SocialMediaExaminer
Engagement Multiplied by 600% + Decreased Cost per Sale by More Than Half!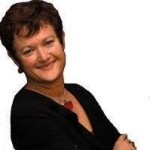 "Just want to say a big thank you to you and your wonderful partners for your brilliant Facebook training. I've only implemented a fraction of the training so far but the results are already exciting (and profitable). I implemented your "engage and amplify" strategy and within 1 week my PTAT (People Talking About This) multiplied by 600%! Then I set up advertising following your instructions. The exciting news (a.k.a. profitable news)? With this first campaign, I've generated an extra $79.26 profit per sale!! I haven't even implemented half the clever things you taught yet which I know will decrease my cost of sales even further. I'm really excited. Thank you so much for sharing a system that absolutely works."
— Janet Beckers – WonderfulWebWomen
Go get your ticket for SOCIAL MEDIA MARKETING WORLD 2016 – it's a 2.5-day live conference coming up on April 17th-19th, 2016 in San Diego, California using this link. Hurry, there's a sale on now for the best discounted tickets! Click the banner below…