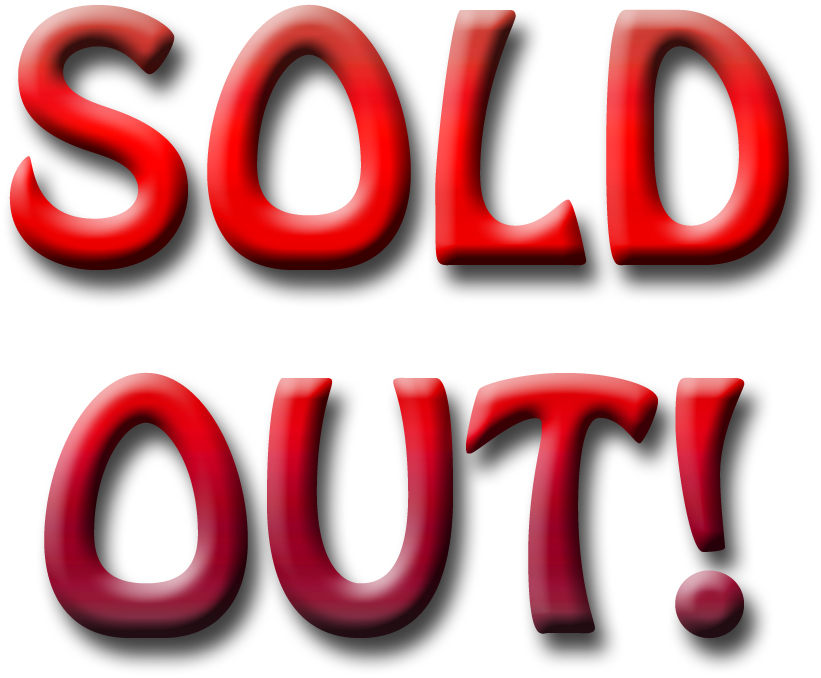 Click here for more information on the next "MWM" Mentor With Mari (MWM) is sold out for 2011, but if you'd like more information on the next MWM event, please provide your name and email address and we'll notify you once Mari has decided on the 2012 dates
Greetings fellow heart-centered Business Owner,
As you know, social media continues to explode all over the world. We've never seen anything like Facebook and Twitter in our time – not only the rapid growth of these giant platforms, but the power that these social sites can actually create on a massive scale for individuals, businesses, governments and entire countries.
Some call social media an "industry" but I really feel that it's a GLOBAL SHIFT and that WE, the users, are co-creating this shift.
Social media is a fundamental change in the way we function, communicate, and conduct business on the planet.
At some point, we may drop the term "social media" and instead use terms such as "communication technologies" and "relationship marketing." After all, it's people connecting with, relating to, and doing business with other people. It's all about the relationships.
Relationships have been my passion for several decades and I have called myself a "Relationship Marketing Specialist" since the early 2000's, long before Facebook and Twitter even existed. :)
In this important letter, I'd like to share with you some astounding facts and stats on just how much need there is in the world for top quality Social Media Professionals. And, I'd like to invite you to come into my community and attend my popular program, Mentor with Mari 2.0 Social Media Professionals Training Program.
Businesses are getting left behind
Because social technologies are moving so rapidly, many businesses are struggling to keep up. In fact, many have hardly embraced social media and are being left behind. They need help, desperately!!
A recent post on BusinessInsider.com - with research from the Harvard Business Review Analytics Services – shows that of the 2,100 companies surveyed, a mere 12% feel they are using social media marketing effectively.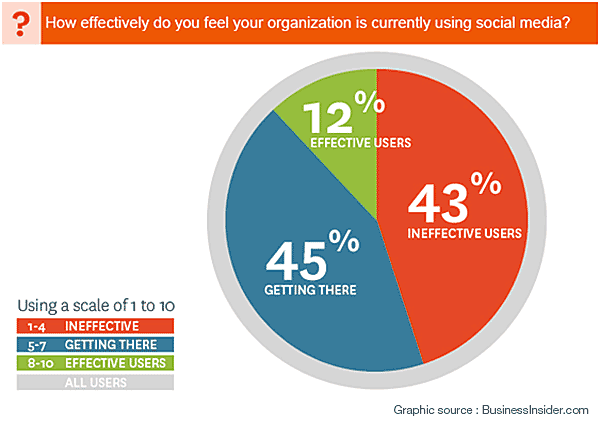 We need to get that 12% WAY up! There's a huge gap between consumer uptake of social technologies and businesses' effective use of these social platforms. Keep reading to see how you can capitalize on this big gap…
Social media stats
First, let's take a look at some astounding stats in the social landscape:
Facebook
Facebook currently has ~700M active users worldwide. [Source: SocialBakers].
Half of Facebook's active users login daily* for an average session time of 55 minutes. *[Source: Facebook.com.press]
More than 250M active users access Facebook via their mobile phone and they are twice as active! [Source: Facebook.com.press]
About 70% of Facebook users are outside the United States and there are over 70 translations available on the site. [Source: Facebook.com.press]
Twitter
There are over 260M registered users on Twitter. [Source: MediaBistro and Twopcharts]
500,000 new Twitter accounts are opened daily. [Source: KenRadio]
70% of Twitter users are outside the United States. [Source: KenRadio]
LinkedIn
Over 100M professionals use LinkedIn worldwide.
More than 50% of LinkedIn users are outside the United States.
More than 2M companies have LinkedIn Company Pages.
Executives from all 2010 Fortune 500 companies are members of LinkedIn.
[Source: LinkedIn]
YouTube
YouTube has more than 490M unique users every month.
150M users visit YouTube every single day.
The average session time on YouTube is 25 minutes.
More than 36 hours of video is loaded to YouTube every minute!
[Source: Google]
These numbers continue to skyrocket daily. We will soon see the day where Facebook welcomes its first BILLION members, which will be an incredible accomplishment. Any business that is not taking advantage of this massive community is for sure leaving money on the table.
Businesses need social media help!
Remember, social media is not a fad, a trend, a temporary "new thing." It's a global shift and there's no turning back. Businesses simply MUST get educated in order to succeed.
And this is where YOU come in.
As a Social Media Professional – whether you call yourself a social media expert, specialist, strategist, speaker, trainer, analyst, futurist, scientist, guru, ninja, princess or whatever, it really doesn't matter.
What matters more than your moniker is that you embody a formula like this:
In-depth knowledge + skills + experience + commitment + quality results = businesses willingly paying you top dollar.
When a new industry springs up fast, there will always be opportunists. We saw it with dot.com, websites, SEO, Google ads and now social media. The word "expert" has become extremely diluted to the point it's no longer effective in certain circles. And this is a shame, really. A small handful of inexperienced and unskilled opportunists made things a tad more difficult for others.
However, I truly believe in this powerful quote:
"The best gift you can give others is the example
of your own life working." ~Orin
Nothing speaks more about your credentials than simply getting out there and creating solid results, having a stellar reputation, and receiving much of your business by word of mouth.
This is exactly what I've done and is exactly what I can help you achieve too! Come join me in the next Mentor with Mari 2.0 Social Media Professionals Training Program.

Get rich in a niche!
I'm sure you're familiar with the concept of having a NICHE. "Get rich in a niche," says Mark Victor Hanson.
It's far better to select a narrow niche and go an inch across and a MILE DEEP vs. a mile wide and an inch deep. That's the difference between a Specialist vs. Generalist.
I truly believe it is not possible for any one individual on the planet to be an expert in ALL of social media marketing. There are just far, far too many platforms, tools, technologies and strategies to learn.
So, the good news is that you get to pick what you want to specialize in as your niche and really own that niche.
You'll find it's much easier to attract the right clients and contracts and you'll be more fulfilled in your work. Most likely, your clients will need more than just your services and that's where it's vital to build relationships with fellow professionals and agencies that offer complimentary services to yours. That way, you can be of utmost service to your clients. Again, I can help you here! Many of my past Mentor With Mari students have gone on to create their own agencies and others have teamed up with existing agencies and other professionals.
Social media demand
Let's get a sense of how much demand there is for social media services:


A quick Google search for the term "social media consultant" reveals a whopping 3M+ results.

And, for "social media manager," well over 7M results. Amazing!
Over on job search site, SimplyHired.com, a search for the term "social media" results in over 39,000 jobs!!


There's no doubt about it, the need for social media professionals is currently outweighing the demand. If you're feeling a strong pull in your heart to be one of the leading experts in your area of social media specialty, let me help you! Come join me in the next Mentor with Mari 2.0 Social Media Professionals Training Program.
How much money can you make?
My friend, productivity and time management expert, Dave Crenshaw, loves to cite this quote:
"The amount of money you make will always be in direct proportion to 1) the demand for what you do, 2) your ability to do it, and 3) the difficulty of replacing you." ~Earl Nightingale

So we already know there is MASSIVE DEMAND for qualified social media professionals.
What I want to help you with is #2 and #3: to dramatically increase your ability to provide top quality, specialized social media services PLUS help you to become indispensable to your clients!
This is where my Mentor with Mari 2.0 Social Media Professionals Training Program comes in and I'd love for you to come join me if you feel it's a fit. I'd be honored to work with you.

If you're ready to build a highly successful business in the social media arena, I'd love to work with you.
Since I began with Facebook, Twitter and other social platforms in my online marketing business back in 2007, I always had the vision of creating an organization where businesses could come to be matched up with heart-entered, trained, quality professionals. And that this group would be a standard for best practices, ethics, and produce the highest quality work.
I first launched my Mentor with Mari Social Media Professionals Training Program in early 2009 as a six-month intense immersion and it was a smash hit! I continue to network and support my students and now it's time to add to this wonderful group.
I am blessed and proud to say over sixty students have gone through this program now. Many of my graduates have gone on to create very successful social media agencies, training companies, and consulting firms. Many have created their own line of products and some have become bestselling authors.
Some of my students have landed contracts worth as much as $30,000, while they were still in the Mentor With Mari training program! SusanC, who got this contract, told me that it was my encouragement and belief in her that helped her gain the courage to more than triple her rates!
That's right, it's perfectly feasible that your business will begin to explode before you've even finished our six months together!
If you have some business, sales and/or marketing experience and you have an absolute PASSION for helping people and a strong DESIRE to be very, very successful – you're my kind of person! Let's work together. :)
See, I believe to truly be a success in the social media industry, it's not enough to just get education on the technical aspects of all the tools. You can pick up that knowledge in a multitude of places.
What you need, in addition to technical know-how, is an in-depth understanding of how social media fits into all marketing: online and offline and how to tailor your services to best fit your customers' needs. Plus, you need knowledge of industry best practices, all the do's and don't's, the unspoken rules of etiquette and more.
And, if you're also skilled in areas like copywriting, web conversion, internet marketing, customer service, PR, public speaking, information-product creation, teleseminars and webinars, then you will absolutely rise to the top!
I really love working with fellow committed professionals to support you in becoming all you can be, to really let your light shine, to make a bigger difference on the planet, and to create a solid, sustainable business that fulfills you every day!
Mentor With Mari 2.0 is so much more than a social media professionals training program – it's a total immersion in everything it takes to become wildly successful in your chosen field.
Why should you work with me?

I've always been passionate about both people and technology since I was twelve years old! I've had a diverse career path that includes computer training, sales, marketing, advertising, public speaking, copywriting, relationship coaching, Internet marketing consulting and more.
Many people only see someone who has success when they "suddenly" rise to the top. But, it's all the years and years of effort and practice previous to that rise that actually created the success. (I joke about being an overnight success – ten years in the making!)
I was doing well through 2007 and 2008. But it wasn't until 2009 when I suddenly gained so much traction, momentum, visibility, and demand that my business and income went through the roof. I chose to make a personal relationship transition and deepen my spiritual and emotional growth work in 2009 – this shift had a profound impact on my business and finances. It's been a tremendous investment in myself.
I now have a huge reach with an aggregate of several hundred thousand – in fact, if I were to count the reach through some of my own major contacts, we're talking more like several million!
More than 105,000 followers on Twitter
Well over 41,000 fans on Facebook
3,500 contacts on LinkedIn
7,000 blog subscribers
Over 2,000 YouTube subscribers (wait 'til I really start cranking out more video!)
30,000+ loyal email subscribers
Plus, an incredible "Golden Rolodex" with some of Hollywood's top talent, many of the world's top best selling authors, speakers and transformational leaders – all of whom are my personal friends, clients, supporters and strategic alliance partners.
My travels now take me to places like Barcelona, Spain and Oslo, Norway as well as all over the United States and Canada. I've been blessed to share the stage with the likes of Sir Richard Branson, Dalai Lama, Paula Abdul, Jack Canfield, Mark Burnett and more. I've become good friends with people like Guy Kawasaki and Gary Vaynerchuk.
But, I actually turn down more speaking engagements (all over the world in a variety of exotic locations and even on cruises) and consulting requests (from small sole proprietors right up to large Fortune 500 brands) than I accept. Yes, I've created more demand than I'm able to handle for my services. But, it's a very good thing – I have extreme visibility and a stellar reputation. These businesses come to me seeking help because they want a highly skilled and trained professional with heart, soul and integrity. They want to work with someone the can TRUST.
And this is what I want YOU to benefit from!
I'm also the coauthor of the bestselling book, Facebook Marketing: An Hour A Day with Chris Treadaway. We're working on v2 now.
PLUS, my next book (seventh book, but first as a solo author!) is coming out in August this year, titled The New Relationship Marketing: How To Build A Large, Loyal And Profitable Network Using The Social Web.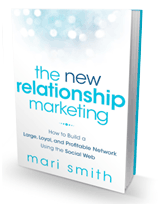 Come join me in Mentor With Mari 2.0 and let me support you in building your own incredibly successful social media business and – when appropriate – pass along opportunities to you too!!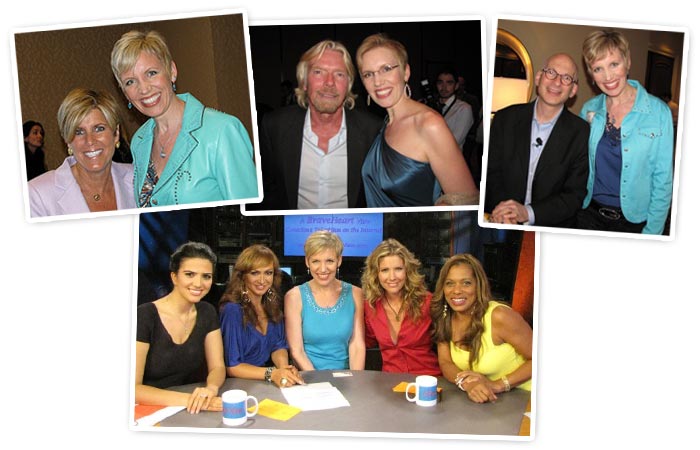 Mari with Suze Orman, Sir Richard Branson, Seth Godin and on TV with Ellie Drake,
founder of BraveHeartWomen; Karina Smirnoff from Dancing With the Stars,
actress Tava Smiley from TLC's Cleansweep and talk show host Rolonda Watts.

What's included:
Here's what you'll receive if you decide the Mentor with Mari 2.0 program is a great fit for you:
12 LIVE Modules with Mari where you'll receive in-depth training on all aspects of building a successful social media based business. (See below for the curriculum.)
Monthly call-in days where you get one-on-one time directly with Mari.
Membership in an active Secret Facebook Group for all members to network, brainstorm, share resources and support everyone.
PLUS! Special Bonus: Unlimited access to my Social Media Marketing Immersion training – over 20 hours of step-by-step social media training videos, including my Beginners' Bootcamp. Students paid several thousand dollars to be at this training – it's yours for FREE!
PLUS! From time to time, you may be eligible to receive leads for lucrative consulting contracts, speaking engagements, collaborations and even to lead classes along with Mari and create products together. The sky is truly the limit!
You also receive a special Certificate of Completion and will receive a special badge and logo to put on your website, social profiles and all marketing materials!
The Mentor With Mari 2.0 Program starts June 16th and runs for six months through the end of November. (See below for a full list of the dates.)
Each training module is lead via webinar with me on webcam and you seeing my screen and/or slides, plus a private group chat to connect with your fellow students.
All modules are recorded and made available right away in case you're ever not able to attend live. (I encourage you to do your best to clear your calendar and attend live as much as possible).

PLUS! You get LIFETIME membership of Mari's Social Media Inner Circle included for FREE!
Each month for the past three years, on the first Wednesday of every month, Mari has been leading these information-rich social media support webinars. You get to also participate LIVE in these webinars so you can easily keep up on top of all the latest changes and best practices in social media… long after the Mentor With Mari 2.0 program has completed!
Social media (especially Facebook) changes constantly! Keeping up can be very, very challenging. By taking full advantage of these monthly live Q&A webinars with Mari, you'll easily stay ahead of all your clients and your peers in your industry.
Join Mari's Social Media Inner Circle and get access to LIVE monthly webinars covering a variety of social media marketing topics, including Facebook, Twitter, LinkedIn, YouTube, Mobile Marketing, Email Marketing, Viral Campaigns, and much more. There's always plenty of opportunity for live Q&A with Mari. Some sessions may feature a guest expert.

Mentor With Mari 2.0 - curriculum
The following outline indicates what you can expect to learn during our six months together. There are two modules per month for a total of twelve, plus additional call-in days and Group support. Several of the following sessions will be combined into one module.
Session 1 - An Introduction to Social Media
Understanding the brave new world of social media
Tenets of successful social media marketing
Social media ethics and best practices – overview
Case studies – positive and negative (what not to do!)
What you want to get out of this course
Session 2 – Design Your Winning Social Media Strategy
Setting clear objectives
Market analysis
Understand the major social platforms: Facebook, Twitter, LinkedIn, YouTube, others
Measuring social media effectiveness – ROI
Social media metrics – what will you measure and how
Session 3 – Develop Your Social Media Implementation Plan
Brand overhaul – focus groups
Establish a clear, consistent message
Prepare your teams
Put systems in place
Set a realistic roadmap and timeline
ABC's of social media
Session 4 – Listen and Monitor
Available tools – from free to enterprise level
How to effectively track and measure
Your company social media policy
Handling negative situations
Session 5 – Build Your Digital Footprint
Building large vs. small, loyal following
The Four Part Formula
Radical Strategic Visibility
Social media time management

Session 6 – Build Your Blog As The Main Thing
Become an authority by authoring
Creative content sources
Repurposing
Blogging platforms
RSS Feeds, Widgets, Plugins
Creating an overarching blog strategy and editorial calendar
Session 7 - Twitter Demystified and Advanced Techniques
The culture of Twitter
Best practices
Art of the tweet and retweet
Power hashtag uses
Proven Twitter tools and strategies
Do's and don'ts of automating
Session 8 – Introduction to Facebook Marketing
Privacy – choosing how you use Facebook
Building an attractive profile
Professional networking and friending etiquette
Hallmarks of a compelling, engaging Facebook Fan Page
Defining the line between personal, professional and private
Session 9 – Mastering Facebook Marketing
Advanced fan page techniques
The Seven Strategy Approach: Design, Content, Promotion, Engagement, Conversion, Track/Measure, Scalability
Facebook Events, Groups, Pages, Community Pages
Facebook Advertising
Superfan concept
Customer advocacy programs
Creative promotion strategies - contest guidelines
Session 10 – Integrate LinkedIn
Advantages of LinkedIn over other online social networks
Top ways to optimize your LinkedIn profile
Maximize visibility with Questions and Answers
Adding widgets
Building your network – the right way
Session 11 – Video Marketing
Quality or quantity - shooting and editing
YouTube, Ustream, Viddler and more
Video for SEO
Building out your own channel
Advanced video site tools
Session 12 – Introduction to Mobile Marketing
Optimizing your blog for mobile
Mobile apps
Text broadcasting
Industry practices, wireless carrier policies and regulatory guidance
LBS – Location Based Services
Session 13 – Delegating and outsourcing
Ghost writers – the great debate
Sourcing quality Virtual Assistants
Appointing the voice and face of your company
Assigning trained moderators to manage your public and private outposts
Using project management tools
Forming alliances with Consultants/Specialists
Session 14 – Corporate Social Media
Convincing the CEO
Establishing social media guidelines and policies
Reputation management and repair
Training employees in social media
Case studies

Session 15 – The Future of Social Media
OneSocialWeb.org, Diaspora
Privacy
Facebook vs. Google vs. the World
Trends
How to stay ahead of the curve
Session 16 – Establishing your Social Media Practice/Agency
Becoming a reputable, recognizable Social Media Consultant/Specialist
Setting your business goals
Developing a business plan for success
Building your business to sell vs. building the brand of you
How and where to find your ideal clients
Intake process
Pricing, proposals, contracts
Session 17 – Conducting a Social Media Audit
What to measure
Pitfalls to look for
How to spot untapped opportunities
Assessment tools
Presenting your data to your client
Session 18 – Promoting your own Business via Traditional and Social Media
Conducting teleseminars & webinars
Internet radio
Internet TV and video marketing
Email marketing
Article marketing
Public speaking
Conducting live seminars
Professional networking – live and virtual
Leveraging your relationships
Affiliate marketing
Joint ventures
Managing your own social media implementation
Tracking and measuring your own results
LIVE TWO-DAY MASTERMIND RETREAT
Exam
Submission of case studies
Credential (Certificate of Completion) given, subject to certain criteria met and sustained
Program dates:
All modules are held via LIVE webinar on the above twelve Thursdays in 2011 at 11-12:30pm PST (2-3:30pm EST).
June 16th
June 30th
July 14th
July 28th
August 11th
August 25th
September 15th
September 29th
October 13th
October 27th
November 10th
November 23rd
Remember, each session is recorded and the replay is available right away. However, I encourage you to do your best to clear your calendar and attend live as much as possible.
How other businesses have benefitted



Janice Clark (@Janice_Clark
)


John Assaraf

"I completed Mari's pilot MWM program in 2009 and was honored to be one of the first ISMA founding members. The amount of knowledge and experience I've gained by going through the program and applying it to my new business model was immense. I was able to put all that I've learned into my business and marketing plan and create a thriving business by implementing all that I have learned.

Mari's MWM started with teaching about the basics of relationship marketing, and developed into lessons that I appreciate daily. The best teachers will lead and teach by example, and Mari is best at it! She walks the talk!"

Karmen Reed (@KarmenReed)



"How can I describe in a few sentences the incredible experience and privilege of being one of the first ten graduates of Mari's MWM program? Yes, gained a very lucrative and large add-on to my online marketing business. Yes, landed the most fabulous clients who just love working with. And still my Mentoring with Mari experience was, and still is, much more: I joined a group of fabulous wannabe trail blazers lead by the tallest trail blazer of all, not just in feet and inches, in statue of spreading positivity, inspiration, joy and doing good work. Mari is a remarkable trainer, speaker, mentor, and a very special being.
You will learn a huge amount of amazing tips and strategies about all aspects of Social Media that will blow you away too. If you model her exemplar work ethic and best business practices, you will realize stunning success too. Just to add I attended all Mari's sessions virtually (thru the night sometimes) from sunny South Africa. Very grateful to Mari for always including her "virtuals" in her trainings and making it possible to share and explore this amazing new marketing landscape together."
Tina Cook; South Africa (@tinacook)



"Getting certified as a Social Media Strategist through ISMA and continuing with MWM has grown my business to a new dimension. As a copywriter and content marketer with very little social experience, this training showed me how valuable it can be for companies to make sure their marketing content is socially sharable—and to plan customized strategies for using their content across the social spectrum. I don't just write white papers and web content anymore---now I also help my clients launch that content to extend its reach and longevity in a very measurable way. This expansion of my offerings has enabled me to double my income over the last year, for which I'm very thankful!
Also, my association with MWM has expanded my circle of influence to over 35 other Social Media Specialists—each with their own strengths. This new set of associates is a constant resource, and I turn to them on a daily basis for help, advice and joint venture opportunities. Thanks to Mari's leadership we not only learned the ins and outs and best practices across the social landscape, we also continue to support each other as the industry changes and grows. Learning a new skill is one thing—but building relationships with people that help you apply that skill is a benefit that I think is unique to "Mentoring with Mari."
Apryl Parcher (@apryl_parcher)


" As a result of taking Mari's training, I generated $19,000 directly from my Facebook group. I now earn in ONE WEEK what I earned in one month." @CoachEva
" Mari is genuine. Loves to share. Doesn't 'tease' you with just enough information to get you to buy something. She gives it all. Very responsive to audience content needs."
@mediaflashpoint
" There is no one in the on-line marketing world with more heart than Mari Smith. If you want to truly be supported in your social media efforts, you could not make a better choice than Mari! She will teach you how to create true connections, how to make your clients and future clients feel thrilled to do business with you and support you with concrete steps and tireless dedication to your success! " @TheMissionSpec
" Don't miss this opportunity! Mari Smith is the real deal. You will be able to immediately implement her tactics and strategies even before you leave the classroom! "
@moniqueramsey
" If you are serious about creating more on-line success this is a must for all business owners." @judyannfoster
" Great content, professional event, run by heart-centered high integrity peeps who create a positive learning environment. Superb networking always a welcome bonus. "
@coachlaura
"You're the best in the industry! You give your students so much content to learn. I am so glad to have you as my mentor!" @cherylmcleod






If you were to purchase the Mentor With Mari 2.0 six-month training program along with all the additional bonus programs, materials, coaching and lifetime membership in Mari's Inner Circle, your total cost would be over $20,000
Your price today is only six monthly payments of $1,200*
OR, SAVE $1,200 by making a full payment today of $6,000*
*Be sure to get the special early bird code from Mari!
Click the button below to register – you can select your choice
of pay in full or monthly payment plan on the next page.

PLUS!!! FAST ACTION BONUS!!
Register right now and receive an additional LIVE training program:
30 Days To Social Media Success
In this info-packed, two-part training program, you'll discover all the essential components you must have in place to ensure success with social media marketing. Mari will walk you through step-by-step all of her own systems for success in generating leads, driving a flood of traffic to professionally designed compelling landing pages and turning those leads into hundreds of thousands of dollars… and how YOU can too!!
Value: $497
Yours for FREE when you register today!

WAIT! Want to upgrade to VIP Level? Limited to just 15 participants!
If you're ready to get on the absolute fast track, work even more closely with Mari, and participate in a much smaller group, the VIP Level could be for you!
I love working with small groups of dedicated professionals – if you're truly committed to being an industry leader and are ready right now, this VIP level is for you. Limited to just 15 participants!
You receive absolutely everything detailed above in the regular Mentor With Mari 2.0 Social Media Professionals Training.
PLUS, you also get the following:
A private 2.5 day retreat held in sunny San Diego, with time at Mari's private residence – get to shadow Mari's activities and processes. Retreat dates: August 19-21, 2011.
PLUS, private one-on-one calls with Mari to help you hone your niche, skills, business model and niche.
PLUS, ongoing social critiques to help you constantly grow and improve.
PLUS, a small Secret Facebook Group only for VIP members to network, brainstorm, share resources and get support.
PLUS, VIP group members will receive first refusal on select leads, referrals, joint venture invitations, speaking engagements and opportunities to assist and work with Mari.
Program starts June 16th and runs through the end of November.
The VIP Level Mentor With Mari will be very intense. I'm looking to work with an elite group of heart-centered, committed professionals. Within six months, I expect that you will have achieved:
A significant additional revenue stream in your business providing social media consulting and training to the business niche of your choice.
Be a recognized industry expert in the field/niche of your choice.
Receive referrals from me and others for the type of training clients you enjoy most.
Lead your own group coaching programs, in-person trainings, immersion days, and more.
Possibly author a book and/or other products with me.
Possibly co-lead live trainings with me.
If you were to purchase the Mentor With Mari 2.0 six-month training program along with all the additional bonus programs, materials, coaching and lifetime membership in Mari's Inner Circle, at the VIP LEVEL, your total cost would be over $45,000.

Your price today is only six monthly payments of $2,500*

OR, SAVE $1,500 by making a full payment today of $13,500*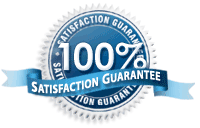 *Be sure to get the special early bird code from Mari!
Click the button below to register – you can select your choice
of pay in full or monthly payment plan on the next page.

Together, we make a difference!
My friend, thank you for your interest in working closely with me. Truly, the sky is the limit. My goal is to support you in tapping into the abundance of social media business that there is such high demand for… and to do so in a way that is high integrity, high quality, and of the utmost professionalism that creates real solid results for your clients. I know this resonates with you or you wouldn't be attracted to working with me.
And, as I mentioned above, I have so much business right now that I'd love to be able to refer to quality, like-minded, heart-centered professionals. Quite frankly, it's been a challenge to wholeheartedly and confidently refer business – particularly the speaking engagements and high-end consulting contracts – to true qualified professionals with integrity. There are a small handful of terrific social media experts out there that I trust, but so many of them are just as busy as I am and haven't figured a way to leverage themselves!
I look forward to being your partner in success in this wonderful social media world!
Cheers,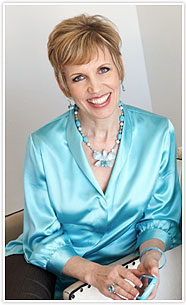 P.S. Here's how my ironclad MONEY BACK GUARANTEE works: If, after attending the FIRST 30 DAYS of Mentor With Mari 2.0 and reviewing the bonus materials (Social Media Marketing Immersion training + the 30 Days To Social Media Success program) and implementing the teachings, you feel the program is not a fit for you, I will refund all fees paid less a small administration charge. Or, once you attend the entire six months' training program and implement the teachings, if you have just cause to be dissatisfied, I will refund a pro-rated portion of your fee. It's important that you know I will do everything in my power to ensure you are 100% satisfied and that you make more money as a result of participating in the Mentor With Mari 2.0 program. That's it. Sound fair?! Let's get you registered!