Two free Social Media Marketing Reports
Get instant access to Mari's TWO most popular reports, absolutely packed with helpful links and recommended resources!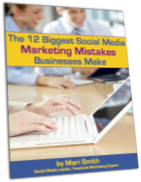 12 Biggest Social Media Marketing Mistakes Businesses Make: This is one of Mari's most popular ebooks! This is a comprehensive guide to the most important social media do's and don'ts.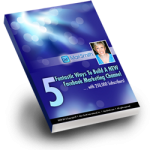 5 Fantastic Ways To Build A NEW Facebook Marketing Channel: Facebook recently introduced a new feature that opens up a whole NEW marketing channel for savvy marketers!
Just enter your first name and primary email address and click the button below for instant access!