I'm on a crusade to boost your bottom line profits using the incredible tools that the world's biggest online social network provides. Why? Because, when all is said and done, I *know* the #1 outcome you really want from your Facebook marketing efforts is more money in the bank!

Of course more likes, fans, friends, subscribers, comments, and shares all add up and are incredibly important. But all this activity MUST create a significant increase in your profits over time … otherwise you're just frittering away your precious time. And, time is money.
So, let me ask you, point-blank...
Are you in?
Are you ready to make the leap from thousands of fans to thousands of dollars?
You see every day, millions of business owners struggle to understand how to optimize their Facebook marketing efforts and turn that effort into a big surge in sales.
As you watch the rapid-fire changes going on right now with Facebook, you can be sure two things will ALWAYS remain the same:
the limited number of hours you can spend online each day, and
your need to see REAL dollars flowing in to your business from your Facebook activities.
With Facebook's intense focus on new revenue-generating tools and Timelines -- plus my own long history of helping my audience to turn clicks into cash — I absolutely know that I can help you make more money, too. There's never been a better time to make this work for you.
"If you need a Facebook expert, you cannot do better than Mari Smith. She has taught me everything I know about getting my own Facebook page and social media business up and running and generating clients (= profits). Not only has Mari given me the tools to fuel my own success, and that of my clients, she has given me quality leads in my specialty (cosmetic surgery and aesthetic medicine). I learn something new every time I listen to her speak and she is incredibly valuable to me as a resource. Perhaps the best part about Mari, however, is that she always surpasses expectations. Mari gives more than expected, and has a heart of gold."

Monique Ramsey, La Jolla, CA
www.cosmeticsocialmedia.com
Let me share a great example to revve you up about what's possible since October 2010, U.S. toy maker Step2 has recorded a 300% boost in revenues from visitors who arrive at Step2.com via Facebook. Tena Crock, their online marketing director said "Moms are running Facebook, they're basically doing our word-of-mouth marketing."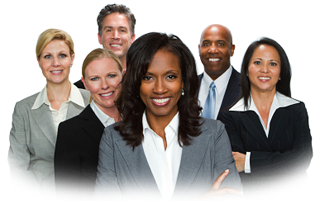 If you've focused on engaging with your growing Fanbase, then you know that's only half of the equation. The other half – I'd argue the most important half – is monetizing your actions to pick up the dollars your community wants to give you... if only you'd make it easier for them to do business with you!
The same is true, no matter what currency you use in your part of the world, whether it's dollars or pounds or Euros...rupees, rand or pesos. The entire world is changing how it does business. And my crusade will show you how social media can change your bank balance forever.
As it balloons to over a billion users worldwide, Facebook is clearly the "chatterbox of choice" for businesses to reach out and connect with their best customers. Make no mistake about it… Facebook is a remarkably sophisticated communications tool which, when used properly, can create a stash of cash.
When you learn the simple tricks and discover how to use its best features to your advantage, you'll be able to:
find and attract more customers to your business
take better care of the customers you already have
expand the services and product lines you offer on a moment's notice
deepen the loyalty and engagement of your existing clients
turn them from prospects into nurtured loyal evangelists who love to buy from you
What's more, you'll be able to reduce the costs of traditional advertising and old-style marketing that's not working so well these days, anyway.
"After years of searching for the best information from all the experts, I finally decided to focus on Mari Smith. Best decision I have made in years! She always has top-notch information to share, is very accessible and can relate to people not just the processes or technology. Since starting Mari's program I have gained three new clients and more importantly was able to delight the ones I already had! Small investment but big dividends."

Maryn Williams
Nashville, TN
"The Hunger Games" is en route to becoming 2012's biggest blockbuster, topping $375 million at the U.S. box office since it opened in March. And the film's success is largely because Lions Gate Entertainment Corp aggressively stoked interest on social network sites like Facebook and Twitter — saving the studio approximately $15 million to $20 million in television advertising, according to Lions Gate's Chief Executive Jon Feltheimer. Lions Gate CEO found that 55 percent of their audience got "the majority of the information about their movie" online. "The paradigm (in social media) is changing even faster than we thought."
The burning question is...
How can Facebook make money for YOUR business?
Ha, good question! The answer is Facebook used smartly can make money for ANY business owner. It's a bit like turning a tap on, once you know how to, the money will flow right into your bank account. It's not rocket science just a little bit of wizardy I can't wait to share with you.
I hate to admit it, but I'm a bit longer in the tooth than most at this social media game, (I hope I don't look it hehehe!). I created my own online business back in 1999, based on the relationship marketing principles that are sweeping Facebook's success into the stratosphere today. And since immersing myself in social media since 2007, I've had the good fortune to teach and work with thousands, including: business owners, solopreneurs — speakers, authors, coaches, consultants, celebrities — and small to mid size businesses, right the way up to Fortune 500's all around the world!
"Mari's Facebook courses are outstanding! The webinars are chock full of tips and insights for your Facebook success, the membership area is a gold mine of links, tools, and resources. What I love most is Mari's uplifting presentation style. You can't wait to get started once you watch these videos! Entertaining and easy to understand, yet profound and ready-to-use information. Mari's the go-to expert for Facebook, and it shows throughout the course. I signed up for "Facebook Money Mastery" the minute the sales link went online. You save months of research and trial and error!"

Ralf Skirr
www.internetbusinessmastermind.com
Along the way, I've created an indelible mark online that prompted FastCompany.com to dub me "the Pied Piper of the Online World". Since then, top business publications such as Forbes, Dun & Bradstreet, Chicago Tribune, The New York Times, The Wall Street Journal, and Fortune have honored me in their top picks of the most influential social media leaders and featured me as a world renowned social media expert.
As a top social media business thought leader, I'm in touch with marketing experts and business giants who rely on my up-to-the-minute strategies to use Facebook to launch, grow and expand their businesses.
And believe me, I usually discover as much about their business as they learn from me!
That's why I want to show you what the best and brightest entrepreneurs out there are doing TODAY to win at using Facebook to explode their companies, their business and their bottom-line results. I've reached out to my connections and done my homework. I've rolled up my sleeves and researched the best and most diverse range of real-world case studies I could possibly find for you.
And I've put it all together for you with my brand-new course, called…
FACEBOOK MONEY MASTERY
Turn Your Fans Into Fortunes: Exposed! 8 Social Media Case Studies
For this up-to-the-minute online training course, I've located prime examples of companies who are solving real-world business problems … overcoming challenges that were smothering their growth… and breaking through barriers that were limiting their reach in the hyper-sensitive social media circles they were running in (or maybe running around in circles is more like it!)
There are no unproven theories and untested wish-list tactics here.
Just 100% successful, lucrative and repeatable strategies that have already been created dramatic results for real companies you've probably heard of. In fact, the reason you've heard of them is BECAUSE their strategies worked so well!
Now if you're anything like me, you probably learn best by seeing concepts in action. That's why you'll soak up each module of FACEBOOK MONEY MASTERY in 8 easy-to-follow 30-minute sessions as you:
hear each strategy and its marketing goals explained in simple terms
understand the marketing theory and the reasoning behind it
dissect the actual, real-world application of each strategy, to understand the key working parts
see exactly how I'm adapting each strategy for my clients businesses... and how you can use it, too
What's more, you'll witness the real-world results each strategy is producing for the companies who are actually putting them into action. You'll discover how each entrepreneur or company chief tweaked their approach along the way, for maximum returns in several different markets.
Here's what you'll get with each content-rich session of
FACEBOOK MONEY MASTERY
— Turn Your Fans Into Fortunes: Exposed! 8 Social Media Case Studies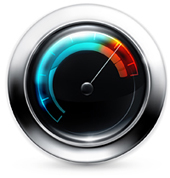 Creating An Endless Stream of Qualified Leads
Propel your prospecting and lead generation into hyper-drive with Facebook's newest viral sharing and messaging features … and attract new regional audiences on a massive NATIONAL scale, if that's what you want (Real estate agents and service professionals will LOVE this section!)
Find out how one group of professionals have created consistent success week in, week out, in an industry where everyone else is struggling!
You'll discover how to hone in on the exact prospects that you want to attract, whether they're right next door, in the next town, or across the country
3 always-on plugins that funnel new prospects to your Facebook pages no matter WHERE they're coming from … and the unique combination that compels visitors to join your list with a single click!
The secret to getting extra leads onto your list WITHOUT these people ever leaving Facebook
Foolproof tactics to naturally COMPEL your prospects to share your promotions with other prospective buyers … even if they haven't made a purchase from you yet!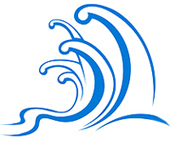 Launching A New Business To Profits
Launch your new business (or your newest product) and grow your customer list with a tidal wave of attention that goes WAY beyond your present reach — and your imagination!
Build a fiercely loyal community inside Facebook that willingly becomes your die-hard sales force (imagine how much money you'll save from your traditional marketing budget)
Discover this industry leader's perfect blend of quality content with actionable offers that grew their subscriber list to over 100,000 people in less than a year …and swelled their buyers' list and cashflow far beyond their most optimistic projections, too!
What to do after the initial flurry is over … to keep the buzz alive and the dollars flowing in for month 2, 3, 4 and beyond — year in, year out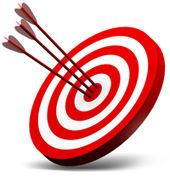 Flooding Your Business With Targeted Traffic
Generate a huge increase in instant, extremely targeted traffic to your website, blog or offer … on demand and under budget!
Little-known secrets to pumping this Facebook marketing strategy for all it's worth — and that's a LOT when you do it correctly! (Trouble is, most companies who use it blindly end up throwing their marketing budget out the window in RECORD time, and end up running from it like a frightened pooch in a rainstorm!)
Target your prospects and customers with remarkable accuracy … using this company's proven method
Understand the exact key performance indicators you should be measuring and what to do with the data once you've unearthed it! (Most businesses completely fail to do this piece and walk away frustrated, vowing never to try this crazy traffic-generating technique again.)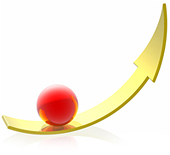 Proven Strategies To Ramp Up Product Sales
Increase your existing product sales and inject new life into creative, dynamic and viral campaigns that you never learned in business school … but they're textbook examples of how to do it right!
Local companies are paying through the nose for business-based features they could have for FREE with Facebook's recently announced revisions … so why are entrepreneurs asleep at the wheel?
How you can build rock-solid customer loyalty like this industry-leading vendor does … using a little-known Facebook feature that's been there all along (are you looking for it?)
Where you should be using an F-commerce store inside Facebook … and the markets this company discovered aren't responding no matter HOW GOOD your offer is (if your market is in this demographic, you're better off using this hybrid strategy instead)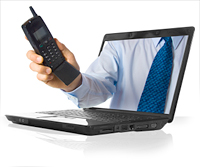 Integrating Your Marketing Channels To Multiply Profits
Integrate all of your marketing channels with Facebook and draw customers to your business almost automatically — whether they're offline, online or mobile
Create raving, almost RABID fans by adding this social aspect to your offline marketing that nearly doubled incoming calls to this franchise (and no, it wasn't in head office's "Procedures" manual, but it worked like crazy!)
How to use offline signage with your Facebook marketing for a truly VIRAL campaign (and no, this has nothing to do with printing your Fanpage URL on your window)
How a mobile phone, videos and a social-network tweak nearly doubled foot traffic to this company's three locations … and improved their cashflow by 31% without even trying!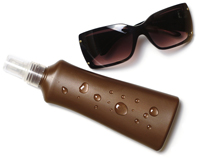 Driving A Stampede of Local Customers To Buy From You
Expand your local marketing reach — You'll have more hyper-targeted local customers sticking to you like a suntan (while you block out your competitors at the same time!)
Leverage your "local expert" positioning … try these 2 irresistible methods for nudging lookers "off the fence" and onto your customer list
Use this key attention-getter to virtually guarantee your increased foot traffic already has money on their mind … they just want you to hurry up and take it from them!
How to discover what your local customers are actually buying … and tailor your offers to reward their current purchasing behavior, even if they're buying from somebody else!
Local-market specific strategies, the reasons for using them that makes them 3x more effective locally than with a general-market, untargeted or "global" approach

Revenue-Rescuing Profit Tweaks
Reduce your customer service and help desk resolution times dramatically … and give your audience a sneak peek into your company culture, attention to detail and excellent service at the same time (Hint: that DOUBLES your department's return on budgeted staff hours)
How to use Facebook as your strategic customer-service weapon... (I'll reveal this company's strategy for turning more than 68% of their unhappy customers and negative comments directly into added sales!)
What to do when disaster strikes: Critical strategies for handling a customer-service emergency so you rescue your revenue before it walks out the door
The "Multiplier Effect" that does more than simply magnetize your current customers to your business … it gives you top PR you couldn't buy at any price!
3 reasons why you should NEVER whitewash your Facebook wall (and how this national company calmed a growing backlash to become a customer favorite in record time)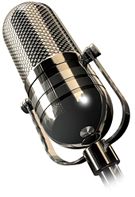 Top Positioning Secrets to Attract Lucrative, Profit-Rich Deals
Land your next major client, public speaking engagement or Joint Venture deal through the expert positioning, branding, and recognition you'll receive in front of Facebook's 845-million-plus members
Discover how to tweak your expert positioning to attract other top influencers in your industry... who are eager to contact you for profitable joint ventures, lucrative consulting deals and more
It's not just who you know … it's who knows YOU! Here's how to show you mean business when they contact you
Conversion strategies for the faint-hearted — It's great to avoid cold calling and rejection while you grow your business naturally and organically on Facebook … but what do you say to seal the deal when somebody calls you?
Discover how one up-and-coming industry expert landed the deal-of-a-lifetime and has never looked back … and how you can too!
I can't wait for you to discover the same money-making strategies I use with my clientele to power up your own business and take it into the stratosphere. Because knowing both WHAT works and HOW to use these tactics, tools and tweaks in my customers' sales funnels has made a HUGE difference in their day-to-day income... and I know these secret strategies can do the same for you, too.
And in case you're wondering...
How in the world will you remember all this?
No worries, I'll make it super-easy for you!
You can watch all 8 modules via instant access any time you like. You can watch two modules a week or you can power through them all at once - whichever suits your learning style! And you'll have UNLIMITED access for a full 12 months so you can go back and re-watch modules whenever you like.
PLUS...
In addition to the 8 content-packed webinars, you'll also get complete downloadable transcripts of each session. So you can review the video modules, making notes on the transcripts while you follow along.
Starting with the very first session, you'll discover another complete, working strategy to monetize your Facebook community. By the time you've completed all 8 course modules, you'll be a full-fledged Facebook ninja -- ready to ramp up your bottom line at every turn!
In fact, I'm so convinced of the money-crunching value of these real-world case studies, I'm prepared to absorb ALL the risk for you…
RISK-FREE GUARANTEE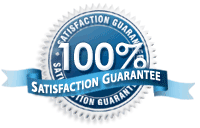 FACEBOOK MONEY MASTERY is packed with the best information I've found to increase your financial success on Facebook today. And I want you to be thrilled with the strategies you'll discover in this course. That's why you'll be the judge...
You can sign up today and attend the entire course totally RISK-FREE. If, after attending all 8 sessions and applying my teachings from each lesson, you don't feel fully satisfied, or you didn't get massive value and see a real revenue increase from your Facebook activities after taking this course, simply contact me and I'll happily refund your money in full. You have my promise.
Mastering these hard-money social media strategies today can RADICALLY change the way you do business from this day forward.
Plus …
Special Bonus for everyone who registers…
How to Grow Your Brand and Following with Facebook

Newsflash: You don't need a huge Facebook following to achieve measurable results! This presentation will show you exactly how to grow your brand with a compelling Facebook business page. You'll discover how to attract GENUINE fans that love what you do and want to engage with you and your content on a daily basis! This will leave you with a clear game plan for consistently generating leads and sales from your Facebook efforts!
(VALUE $147)
I'm prepared to invest my time into your future if you are!
Guarantee your spot today … so you can lock in the money-mastering strategies of real-world social-media success stories.
"If there's anyone on the planet who can help you build a business using Facebook, it's Mari Smith. Her early Facebook coaching was instrumental in helping Social Media Examiner become a multimillion dollar business. She studies the hidden gems of Facebook like no one else. She's also the first person I call if I need Facebook advice (and let me tell you we speak often!)."

Michael Stelzner
Founder and CEO, Social Media Examiner
Certification Exam and Badge
Once you've completed all eight modules, you'll find a link to an exam in your member materials site. This is an open-book test with a passing grade of 70% or higher. For everyone who passes the exam, we'll provide you with a certification badge to display on your Facebook fan page or website!
"Mari's teaching style and course organization are top-notch. After implementing just a few of her suggestions, my business visibility increased considerably and I was able to capture more leads. I can't wait to see the results when I apply everything I learned on Social Midas. Just the private Facebook Group component of Social Midas was worth the full price of the course. Every day I learned so much from this group. I was amazed by the unconditional (and fast!) support given by other members, Mari and her team. My questions were never left unanswered. Participating in the chatter was also fun and sometimes addictive. Gracias Mari!"

Paulino Brener
Minneapolis, Minnesota
www.socialmediatravelers.com

Don't miss out…
Special INSTANT ACCESS Offer
If you're reading this page right now, you can still take me up on the MASSIVE discount I'm offering. But don't delay... reserve your spot now at over 50% OFF!
Are you ready to start adding REAL DOLLARS to your Facebook marketing?
Then choose your preferred risk-free payment option above, and I'll see you on the first session of FACEBOOK MONEY MASTERY — Turn Your Fans Into Fortunes: Exposed! 8 Social Media Case Studies.
I'm super-excited to have you learn with me today and I'll be thrilled to share in your progress as you add these powerful money-making strategies to your thriving business on Facebook!
So, sign up now and be part of the crusade, boosting your bottom line!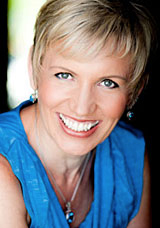 Cheers!